'Friday I'm in Love,' 'Brown Eyed Girl' Among Rock Band 4's New Set-List Titles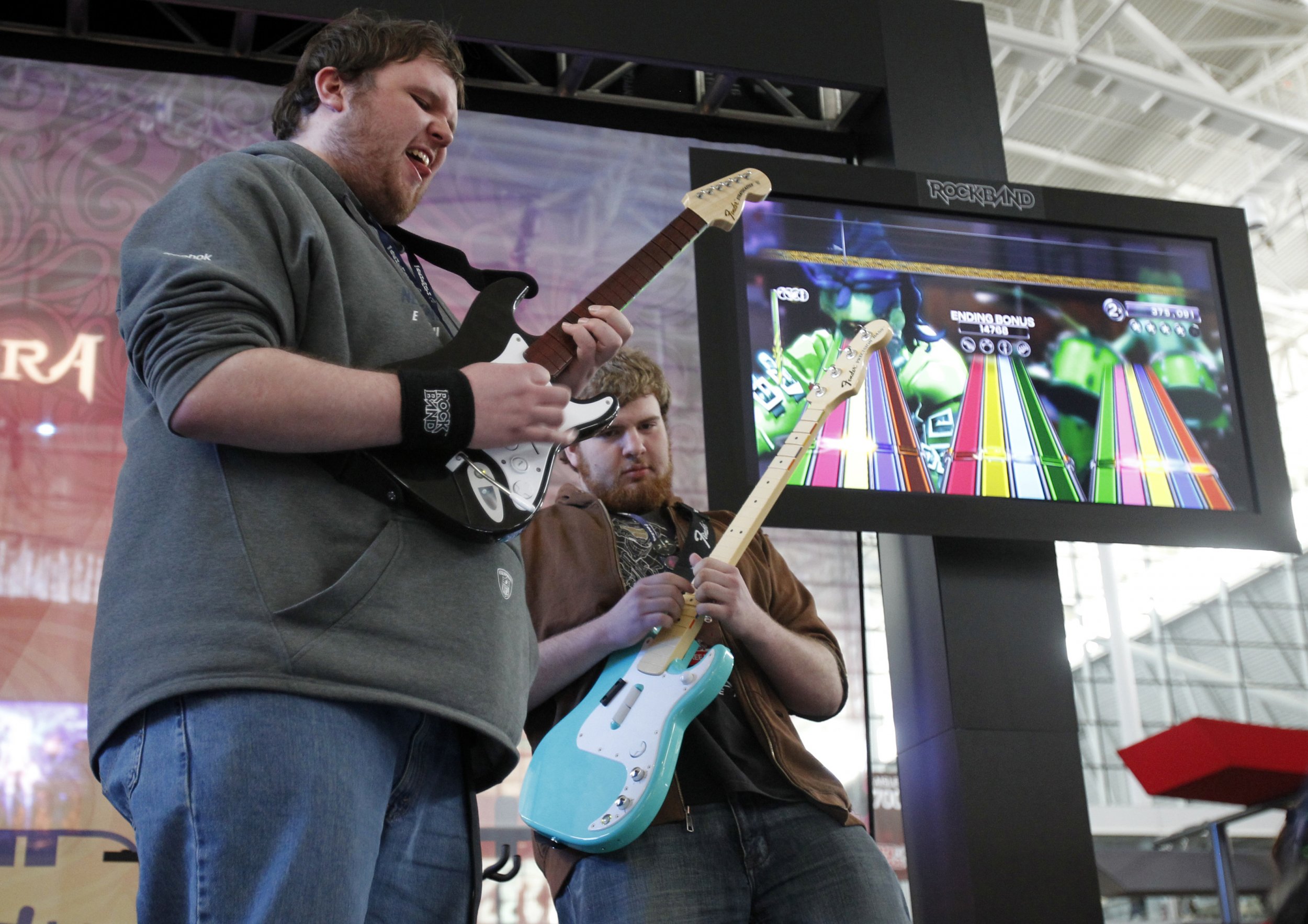 Calling all singers, squealers and shredders: If you've been craving to dust off those old Rock Band instruments and jam out with some new tunes, you're in luck. The upcoming fourth installation of the smash interactive video game, out October 6, has revealed part of its set list.
Polygon reports that Rock Band 4 will crank up classics such as Van Morrison's "Brown Eyed Girl" as well as St. Vincent's shredder "Birth in Reverse" and Mark Ronson and Bruno Mars' hit "Uptown Funk." The announcement, via the game's developer Harmonix's website, is accompanied by a trailer featuring footage of a player testing out playing Judas Priest's "Halls of Valhalla," Foo Fighters' "The Feast and the Famine" and the Cure's "Friday I'm in Love."
In addition to the new titles, free-style guitar solos will make their debut in Rock Band 4. A video featuring Harmonix's Nick Chester reveals the new feature that "turns the instrument controller into an actual instrument." The intention is to not penalize players for not hitting a certain note, and to encourage the improvisation, different tones and occasional feedback that make guitar solos so memorable. So start assembling your Rock Band crew now. After all, the Killers' angsty favorite "Somebody Told Me" isn't going to play itself.