Friend of Charleston Church Shooting Suspect Pleads Not Guilty to Charges of Lying to Officials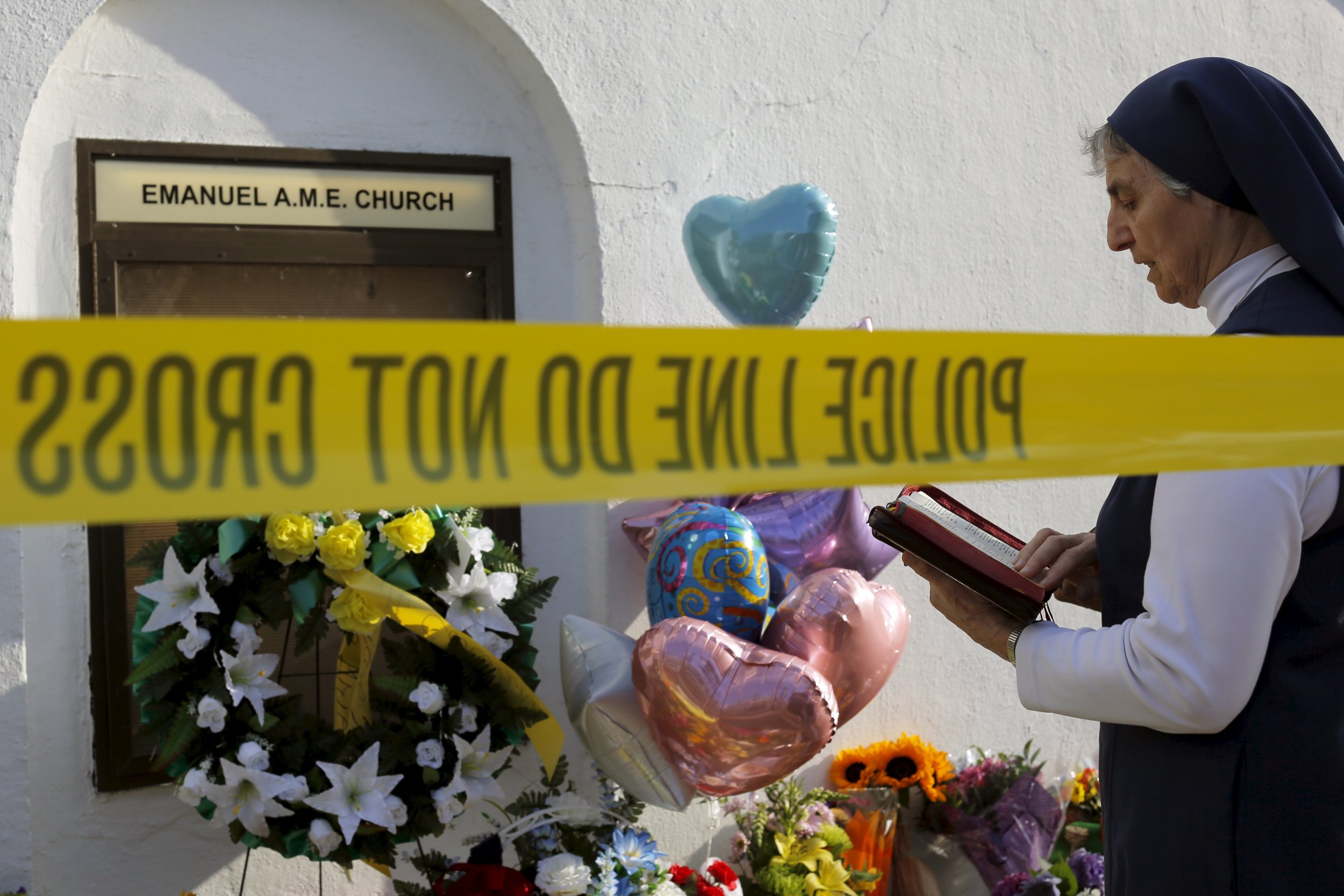 Updated | A friend of Dylan Roof, the suspect in the June killing of nine worshippers at a historic church in Charleston, South Carolina, on Friday pleaded not guilty to federal charges of lying to authorities and concealing information about the shooting.
The FBI on Thursday arrested Joey Meek, 21, of Lexington, South Carolina, more than a month after authorities told him he was under federal investigation for allegedly neglecting to report a crime. Court documents unsealed on Friday morning said Meek is charged with lying to federal officials during their investigation of Roof and concealing information about the suspect, according to the Associated Press.
Roof sometimes lived with Meek in Lexington County before he was charged with fatally shooting nine African-Americans during Bible study at Emanuel African Methodist Episcopal Church on June 17.
The indictment says Meek told the FBI he wasn't aware of the details surrounding Roof's plan. But federal authorities say Meek's statement was a lie.
The federal magistrate at the court in Columbia, South Carolina, on Friday set Meek's bond at $100,000. He faces a maximum of eight years in prison if he is convicted on both charges.
Meek told the AP that Roof drunkenly complained that black people were "taking over the world," and that someone needed "to do something about it for the white race." While being questioned by authorities after the shooting, Roof reportedly confessed to the crime and said he wanted to start a "race war."
Roof faces nine state murder charges and three attempted murder counts in state court. He also was indicted on a federal hate crime charge, and faces weapons charges. His lawyer said Roof plans to plead guilty to the murder charges to avoid the death penalty.
This story has been updated to include details from Meek's court hearing.