'Gentle Giant' Rescue Dog Beaten to Death During Attempted Burglary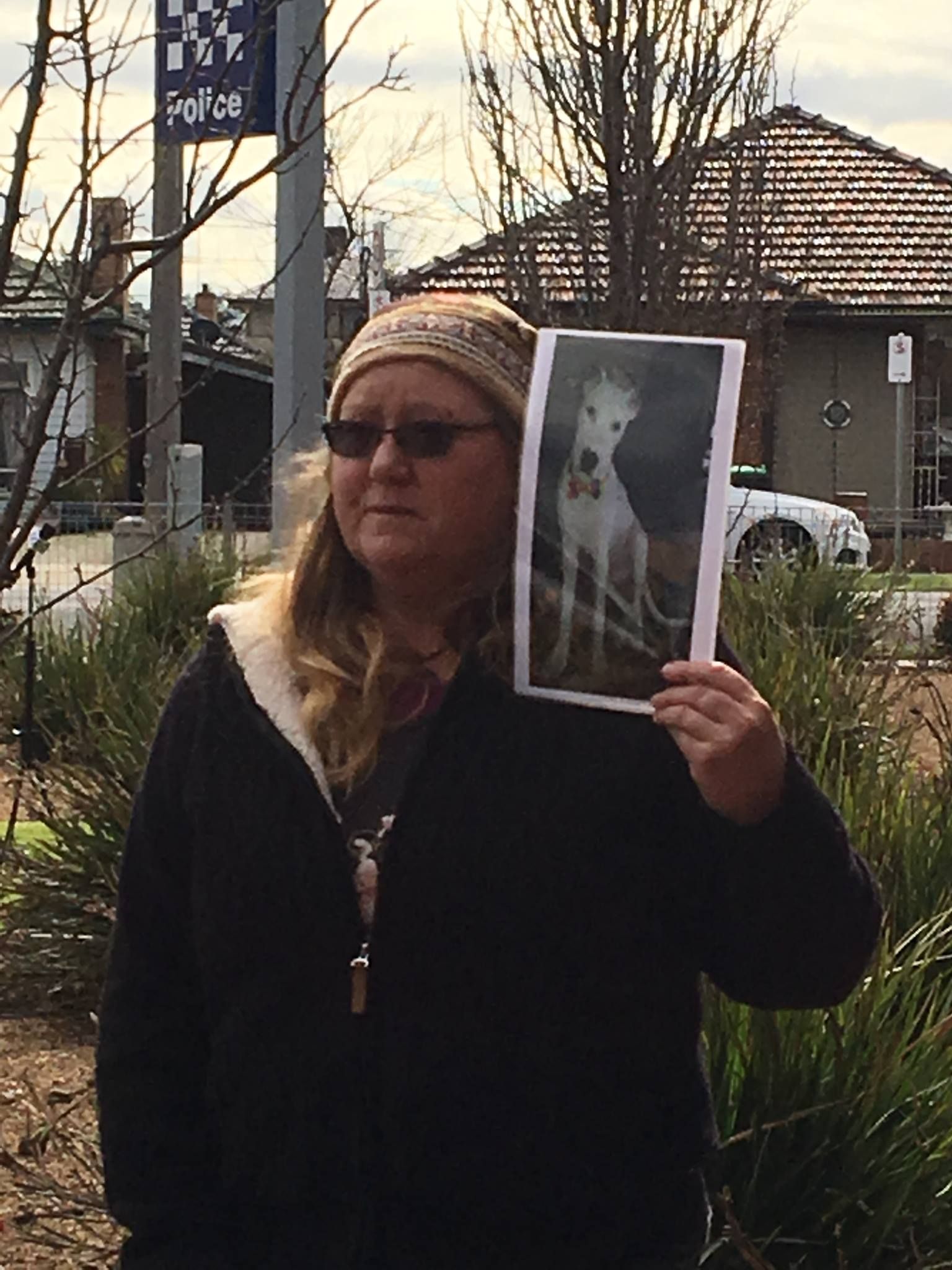 An Australian woman is mourning the death of her two-year-old dog after he was beaten to death during an attempted burglary on Tuesday.
Tracy Kenwery, who lives in the Melbourne suburb of Altona, returned home from a doctor appointment to find her 110-pound Bull Arab cross Great Dane lying dead in the backyard. According to Victoria Police, "Amigo" was killed by a burglar who may have been intimidated by the dog's size.
"I went out the back and my dog was dead by the back door," said Kenwery, who was gone from the house for just two hours between 3 p.m. and 5 p.m. "I've never seen anything like it. It was quite confronting for me."
Kenwery described Amigo as a "gentle giant" and said he never would have intended to hurt the intruders. "He would have ran up to them for a pat and a cuddle. He just doesn't know anything different, there's nothing aggressive in him at all," Kenwery told members of the press. "When I walk him I get stopped every five minutes by people who want to pat him."
She adopted Amigo when he was a young pup from a rescue shelter. "I took him in from there, he was malnourished, he'd never been out of a cage. He was frightened of grass and we brought him up."
Amigo also helped Kenwery live with a degenerative nerve condition. "I was grooming him to be a companion dog. I suffer night traumas, he wakes me from my night traumas."
"He's got three cats at home who are missing him greatly, they were prowling all around the house last night looking for him, they all get on really well. I'm still in shock I even slept last night with his favorite toy. It hasn't sunk in yet. He was my world."
Detective Senior Constable Joshua Curwood made clear it was a failed burglary attempt, not a planned attack on a dog. "There's nothing to suggest it was more than one person," Curwood said. "This is a completely isolated incident, I know the public will be fearful of dog attacks, but I'm quite confident this is the result of a burglary attempt gone wrong."
A shed door in the backyard was left open, alerting police that the intruder had likely broken into the premises through a gate in the back. Nothing was taken from the house or shed. Neighbors are being interviewed to see if they noticed any strange people lurking in the area on the day. If the attempted burglar is caught, they face animal cruelty charges.