Real-Life 'Friends' Building in NYC Draws Crowds, Annoying Restaurant Owner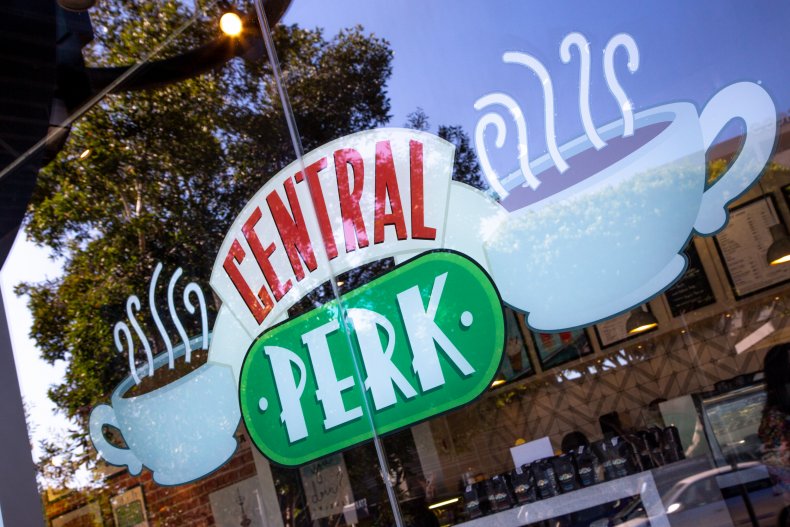 Frenzy around the NBC sitcom Friends is peaking around the show's 25th anniversary, and it has led to the defacement of property, the New York Post reported.
Much to the chagrin of a restaurateur, many fans are making pilgrimages to the Greenwich Village building that housed the fictional Central Perk coffeeshop where the characters used to congregate on the show.
"It's annoying," said Joey Campanaro, chef and owner of Little Owl Restaurant, which is located at the same 90 Bedford Street address where Central Perk existed in the sitcom. "They're behaving as if there's zero accountability."
"I would say it's hundreds [of people]," Campanaro added. "Over the weekends, it's closer to 1,000."
Amid the hype and promotion around the show's anniversary, Campanaro said that more and more people are coming to the address and blocking the entrance to his restaurant. Some are writing Friends quotes on the walls of his establishment, typically with lipstick and permanent marker — despite the fact that doing so is a Class-A misdemeanor. A few fans were even so bold as to ask the restaurant's servers for sharpies to write with.
According to the Post, some of the quotes they like to write are Phoebe's "I don't even have a 'pla...,'" and Ross' infamous "We were on a break!"
Campanaro estimated that it would cost a few thousand dollars to sandblast the wall and clear it of the graffiti. However, he told the Post that he would pay for it, because he feels responsible.
Though Friends ended its original run in 2004, the series has remained popular through the showing of reruns and through streaming services.
According to the New York Times, Netflix was slated to remove the show last year but in December 2018 reached a $100 million agreement with its owner, WarnerMedia, to keep it available for at least another year. This came after news that AT&T, which owns WarnerMedia, was formulating plans to release its own streaming service a la Netflix by the end of 2019.
Netflix seemed to have made a deal to retain the show in part to placate outspoken fans of the series, whose outcry following the news of its planned removal from Netflix prompted sharp internet backlash. Two Change.org petitions with over 174,000 combined signatures protested the planned removal of the series.
The hype has shown few signs of stopping. On October 15, one of the show's stars, Jennifer Aniston, created an Instagram account and uploaded a photo of herself with other members of the cast. The photograph had accrued over 13 million likes by October 20, and CNN reported that the app experienced technical issues as a result of so many users following Aniston in such a short amount of time.
Meanwhile, Friends is heading from Netflix to Warner Media's HBO Max streaming service in 2020, according to Variety.