It's been nearly three decades since six coffee-drinking New Yorkers burst into our lives and gripped us with their love lives and friendships, and we're still hooked on Friends.
The legendary sitcom made superstars of Jennifer Aniston (Rachel), Courteney Cox (Monica), Lisa Kudrow (Phoebe), David Schwimmer (Ross), Matthew Perry (Chandler) and Matt Le Blanc (Joey) and over 10 seasons, became a phenomenon that still has people watching in their millions to this day, thanks to the magic of repeat and Netflix.
The success of the show meant that everyone wanted a piece of Friends, resulting in some major celebrity cameos across the years—whether that was A-list boyfriends and girlfriends popping in, or scene-stealing comedians.
Here are 20 of the best celebrity cameos you may have forgotten about.
Helen Hunt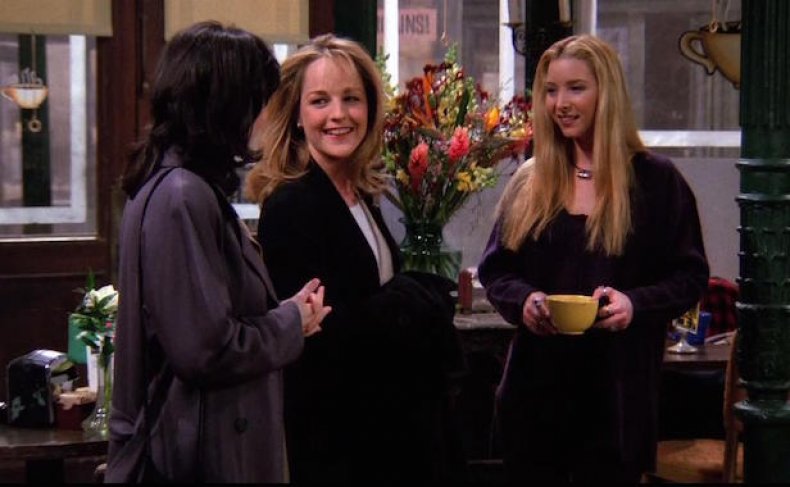 In a Friends/Mad About You crossover, Helen Hunt played her Mad About You character Jamie "James" Buchman in the season one episode "The One With The Two Parts (Part 1)".
James mistakes Phoebe for her twin sister Ursula in Central Perk, with Lisa Kudrow having played Ursula Buffay in Mad About You.
MCU, eat your heart out.
Robin Williams and Billy Crystal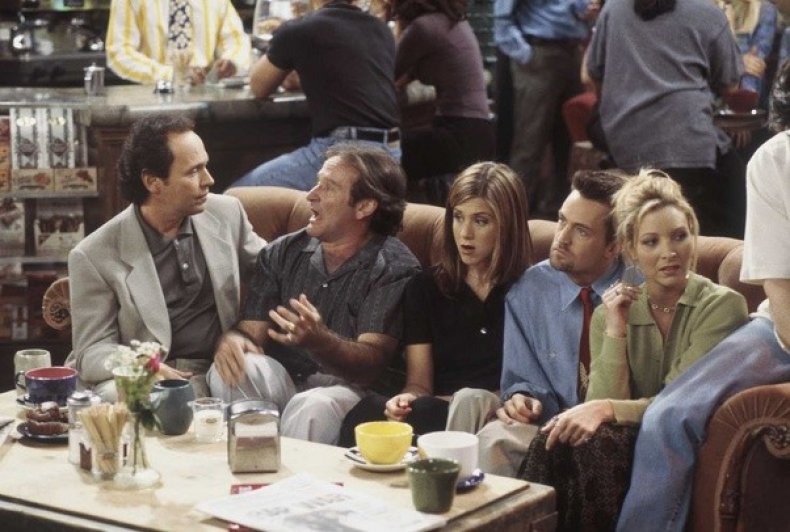 Comedy legends Robin and Billy appeared in the opening of episode 24 of season three, "The One With The Ultimate Fighting Champion," playing Tomas and Tim, two friends who end up sitting next to the gang in Central Perk and interrupting Monica's story with their own tale of adultery which results in Tomas storming out.
The cameo was entirely unscripted and happened because Robin and Billy happened to be on the same set, and agreed to ad-lib their appearance on the show.
Noah Wyle and George Clooney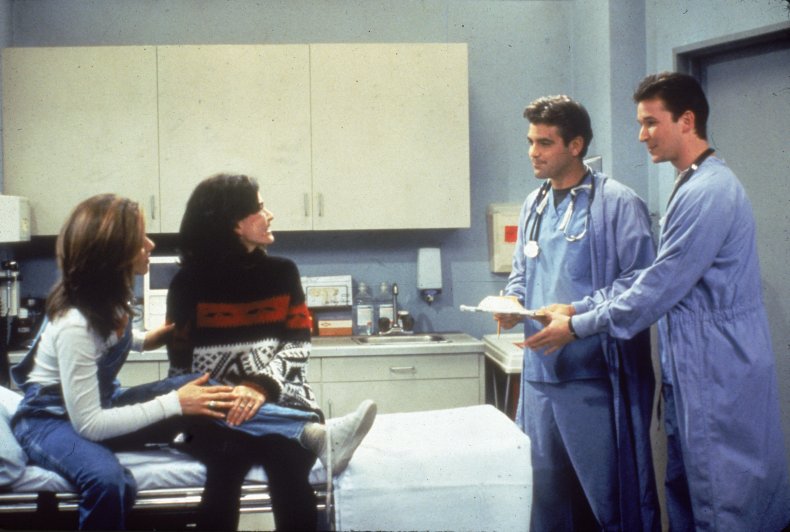 E.R. hunks Noah Wyle and George Clooney played dreamy doctors yet again in a crossover with Friends in season one, episode 16 and 17 ("The One With Two Parts", both 1 and 2).
They weren't actually playing their E.R. characters though, but hospital staff who asked Rachel and Monica out on a double date.
Isabella Rossellini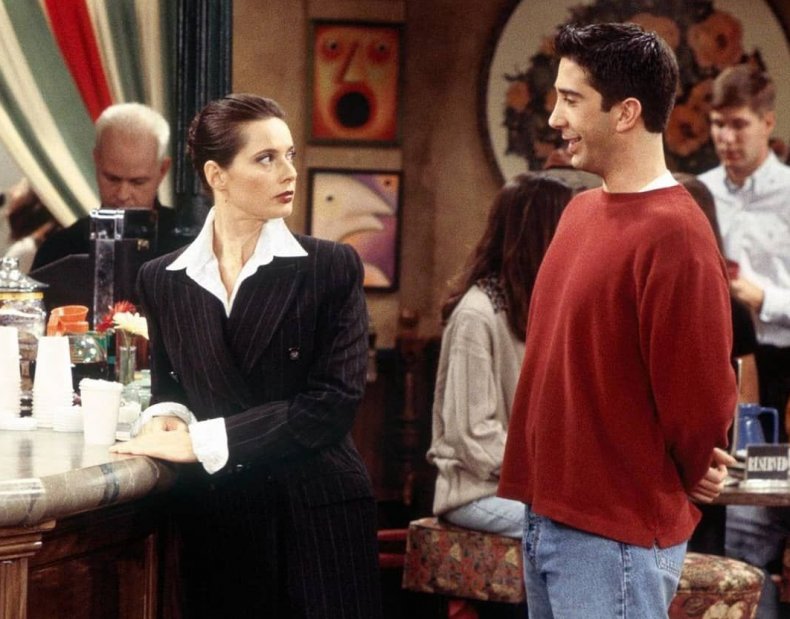 One of the few celebrities to play themselves in a Friends cameo, Isabella Rossellini appeared in season three, episode five, "The One With Frank Jr", as Ross whittled down his list of celebrities he's allowed to sleep with if he has the chance.
Isabella was originally on his list, but was cut out of Ross's laminated final draft - which is why it was so unlucky that who should stroll into Central Perk, but Isabella.
The actress notices she's not on the list after all, and bumps Ross from her own list of goofy coffee shop men she can sleep with.
Ben Stiller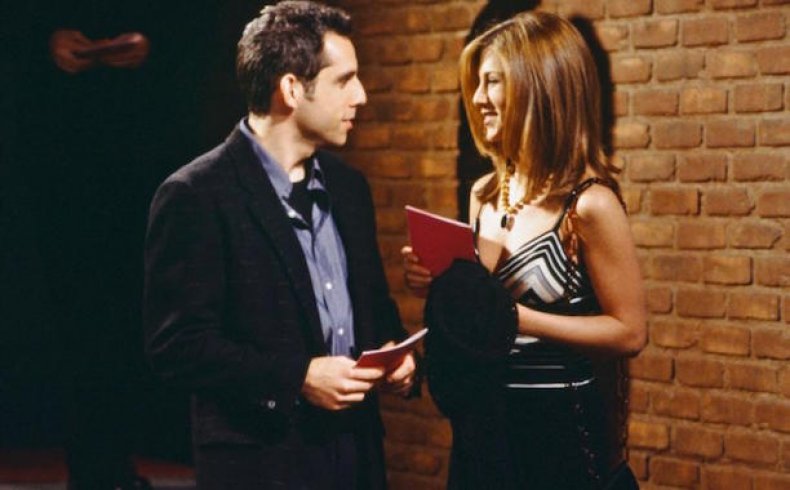 One of the most memorable cameos came from Ben Stiller, who played Tommy in the season three episode, "The One With The Screamer".
Tommy was dating Rachel and seemed like a dream guy to everybody except Ross, who was the only one to witness Tommy's outbursts of rage at everyone from him to a couple who had accidentally sat in their seats.
Ben's real-life wife Christine Taylor also starred in Friends as Bonnie, the girlfriend of Ross, who shaved her head.
Charlton Heston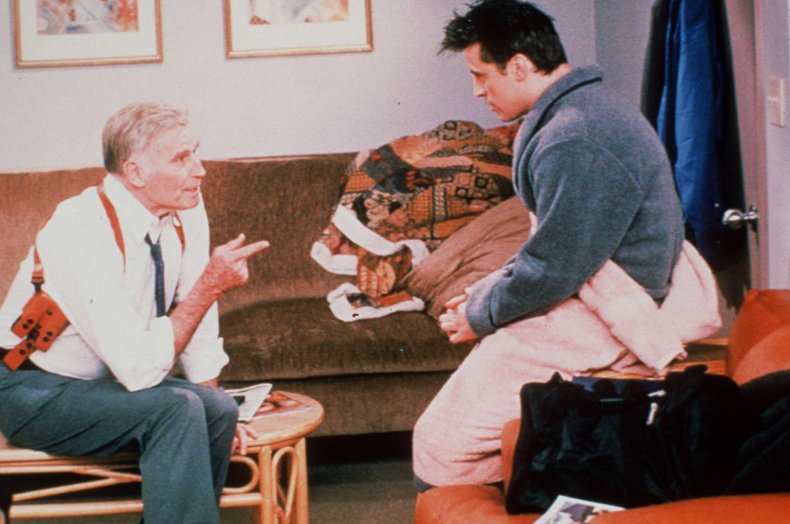 Charlton Heston also played himself on the show, after Joey landed a role opposite the actor in the season four episode, "The One With Joey's Dirty Day".
After going on a fishing trip, Joey stinks by the time he gets to set, so sneaks into Charlton's dressing room to shower, only for the man himself to interrupt him and give him a pep talk.
Brad Pitt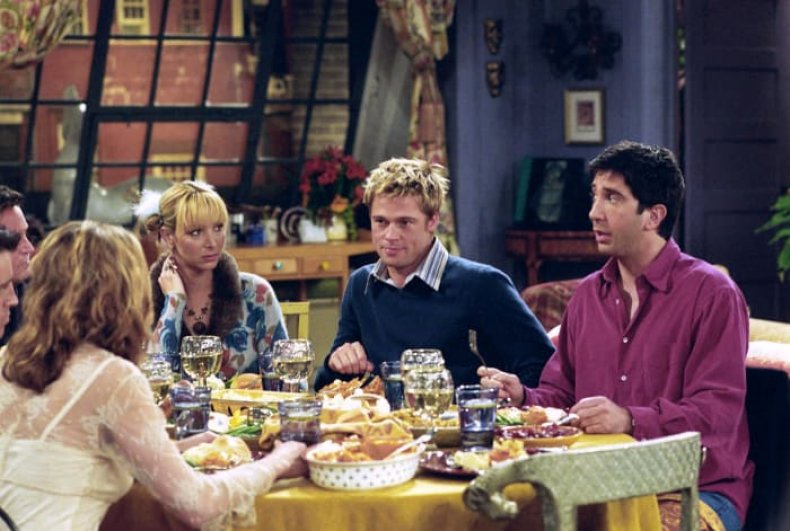 Brad Pitt and Jennifer Aniston were Hollywood's golden couple in 2001, which is why it was so brilliant when Brad made a guest appearance on Friends as a former classmate of Ross, Rachel and Monica's that despised Rachel, in "The One With The Rumour".
Brad starred as Will, a guest to Monica's Thanksgiving, in the eighth season of Friends, and got to toss insults at his real-life wife after Rachel made his life hell in high school.
Brad's movie star good looks were a major plot point too, as Phoebe couldn't keep her hands off Will.
Julia Roberts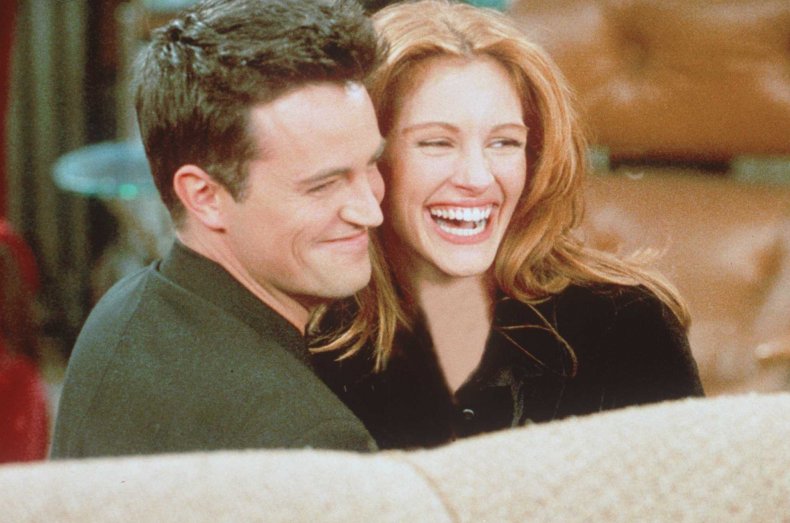 Friends pulled out all the stops for their season two two-parter, "The One After The Super Bowl" which—you guessed it—aired after the Super Bowl.
Searching for a major star, the producers asked bonafide A-lister Julia Roberts to play Susie, a former classmate of Chandler who goes on a date with him to seek revenge over a childhood prank.
However, she only agreed to do it if Matthew Perry wrote her "a paper on quantum physics," which he reportedly faxed her the next day.
The chemistry was so strong between the two stars that they briefly dated in the same year.
Jean Claude Van Damme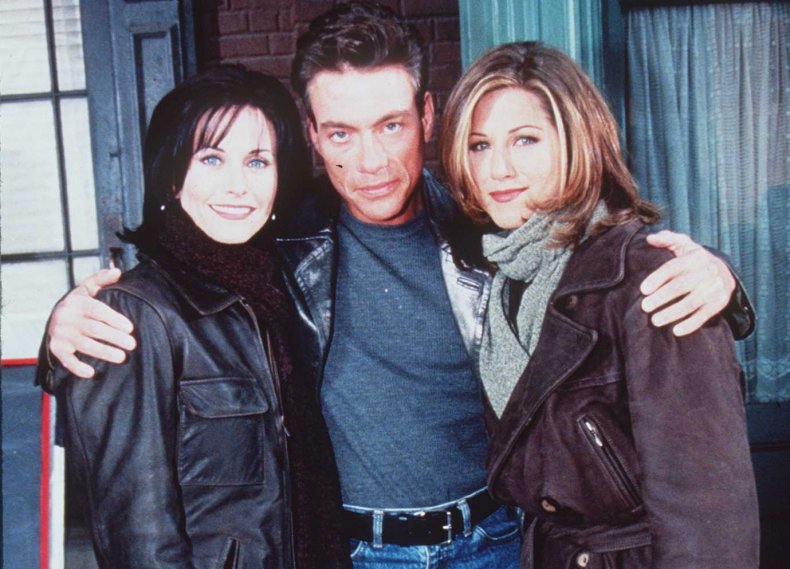 Jean Claude Van Damme was also in the Super Bowl episode, starring as himself in a movie Outbreak 2: The Virus Takes Manhattan, which Marcel the monkey is also starring in. Rachel and Monica fought for Jean Claude's affections, but soon lost interest when he suggested a threesome with Drew Barrymore.
However, the action star rubbed the crew up the wrong way after reportedly showing up "three or four hours late".
Michael Lembeck, who directed the episode, told The Hollywood Reporter: "Having completely blown up our shooting day, we had to scramble. Then he's unprepared and arrogant! But this is the story I want to share: We shoot him and Jennifer first. Then she walks over to me and says, 'Lem, Lem, would you do me a favor and ask him not to put his tongue in my mouth when he's kissing me?'
"I tell him everything is great but it's a tight shot so maybe let's not do that. Then we're shooting a scene later with Courteney. Here comes Courteney walking toward me and saying, 'Lem, can you please tell him not to put his tongue in my mouth?' I couldn't believe it! I had to tell him again, but a little firmer."
Van Damme did not respond to the claims at the time.
Brooke Shields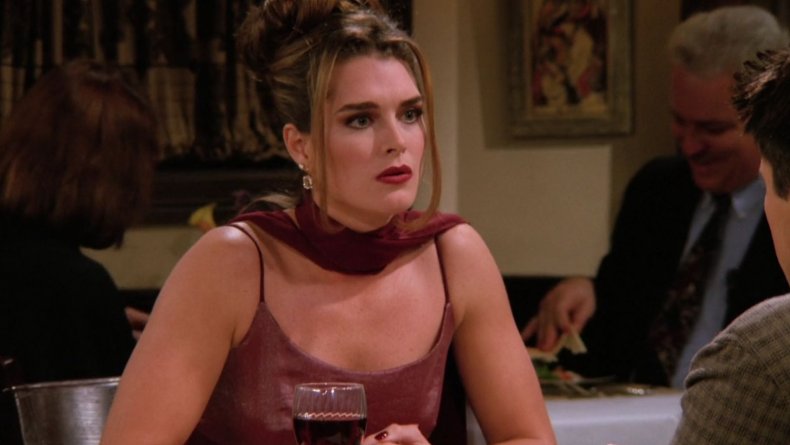 In the Super Bowl episode, Brooke Shields delivered a brilliant comic turn as Joey's stalker Erika, who thought he was really Dr. Drake Ramoray and famously licked his fingers during dinner.
She impressed producers so much that then NBC Entertainment president Warren Littlefield reached out to the actress's reps after the episode to work with her, and that eventually led to her own sitcom, Suddenly Susan.
Chris Isaak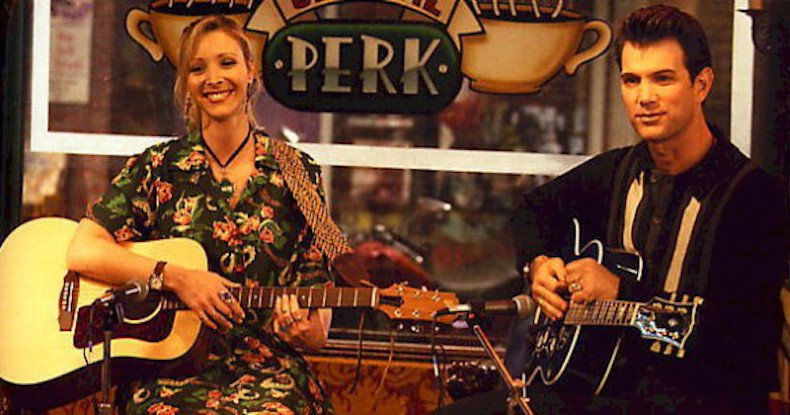 Chris Isaak's song "Wicked Game" soundtracked an iconic date between Ross and Rachel, so it made sense that he was invited to play Rob in the Super Bowl episode, a librarian who was dating Phoebe.
He even got to sing "Smelly Cat" at the end of the episode, but director Lembeck recalled that it was quite tough getting the scenes.
He told THR: "Chris Isaak is such a swell guy. But his scenes with Phoebe? It was like working with a salmon. In order to get him to invest some spirit in the scene and help us with the comedy, Lisa had to work hard with him and hope for the best."
Hugh Laurie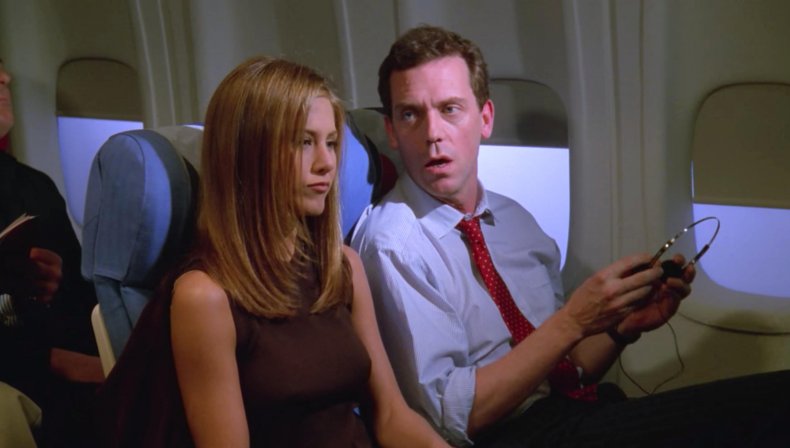 Hugh Laurie's cameo character has the misfortune of sitting next to Rachel as she flies to London to crash Ross and Emily's wedding in the season four episode "The One With Ross' Wedding, Part 2."
After hearing her tell another passenger about her plan to tell Ross she loves him, Hugh calls Rachel a "horrible, horrible person," as well as telling her that they were in fact on a break.
Susan Sarandon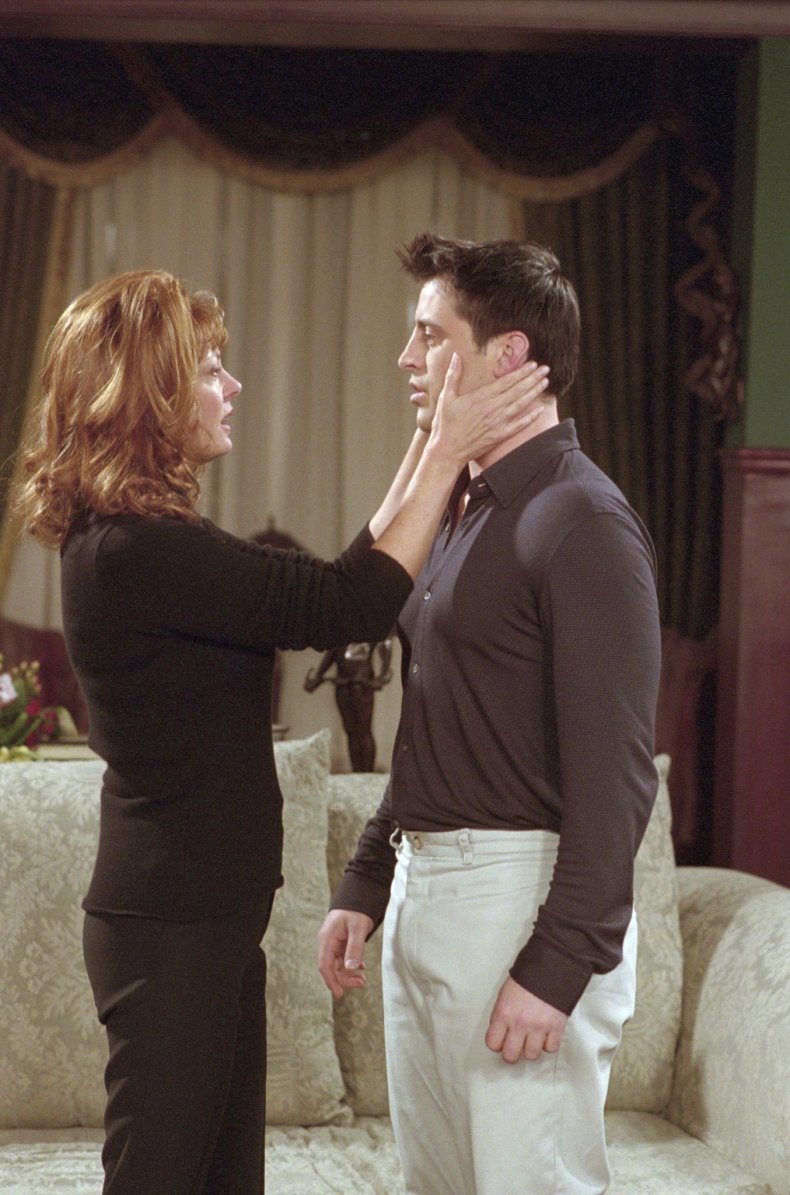 In "The One With Joey's New Brain" in the seventh season of Friends, Susan played Days Of Our Lives actress Cecilia Monroe, whose character's brain Dr. Drake Ramoray will inherit after she's killed off.
As well as Susan playing the actress and Joey's lover, her real-life daughter Eva Amurri played the daughter of Cecilia's character Jessica Lockhart while they filmed Days Of Our Lives.
Sarah Ferguson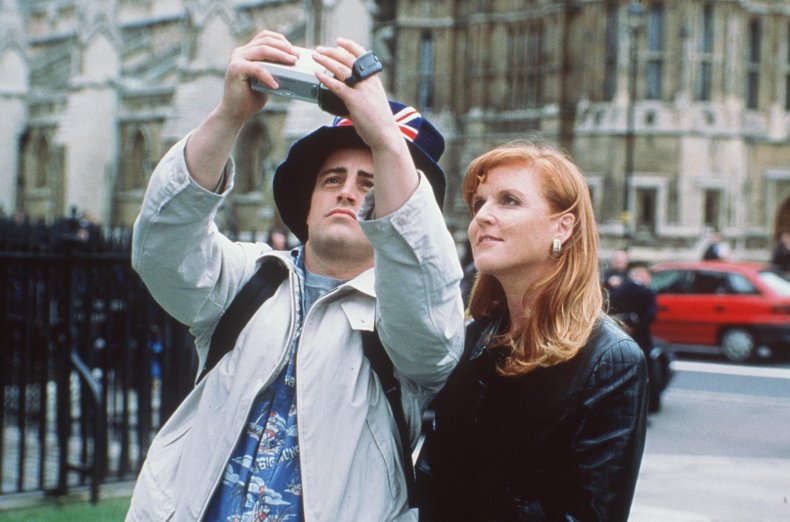 What would a trip to London be without royalty?
After Joey's enthusiasm for his trip abroad in "The One With Ross's Wedding started to annoy Chandler," he went exploring on his own, and then ran into the Duchess of York, who posed for a video with Joey and told him his Union Jack hat looked "dashing".
Fergie apparently agreed to the cameo as her daughters Beatrice and Eugenie were big fans of the show.
Richard Branson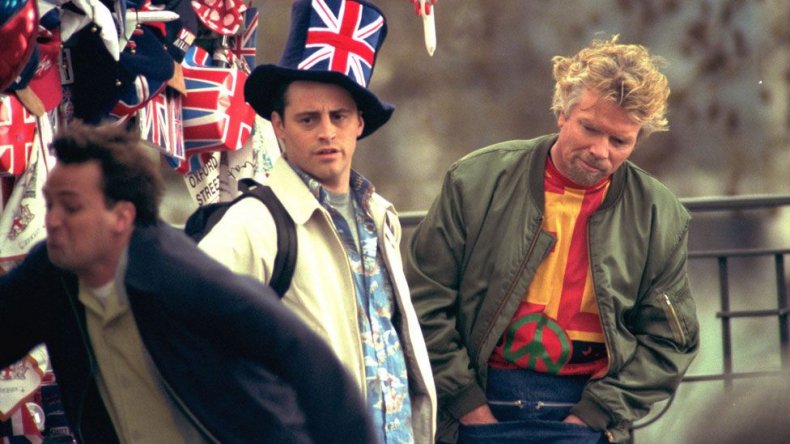 Also in the London episode was Virgin boss Richard Branson, who had a brief cameo as a souvenir seller who convinces Joey to splash out on a ludicrous hat.
Well, he does have the business skills.
Donny Osmond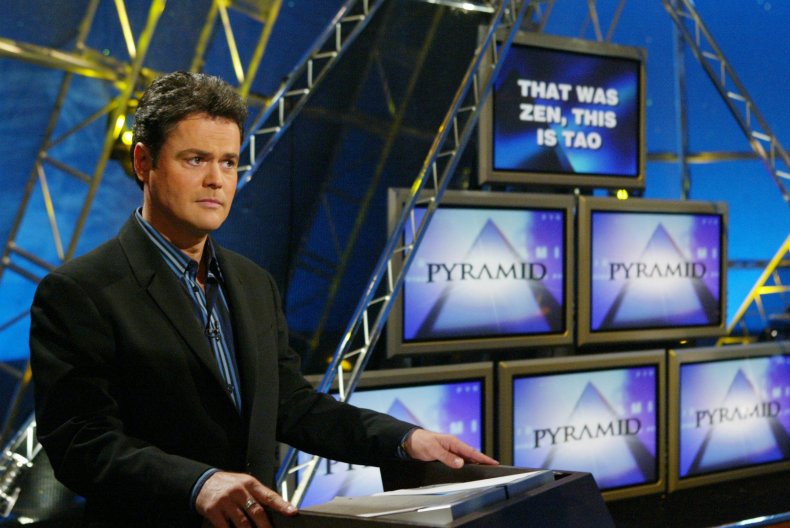 Real-life Pyramid host Donny hosted the gameshow within Friends in the season 10 episode, "The One Where The Stripper Cries".
The singer played himself as Joey attempted to help out contestants as a celebrity partner, but unfortunately his answers ("Paper! Snow! A ghost!") leave much to be desired.
Danny DeVito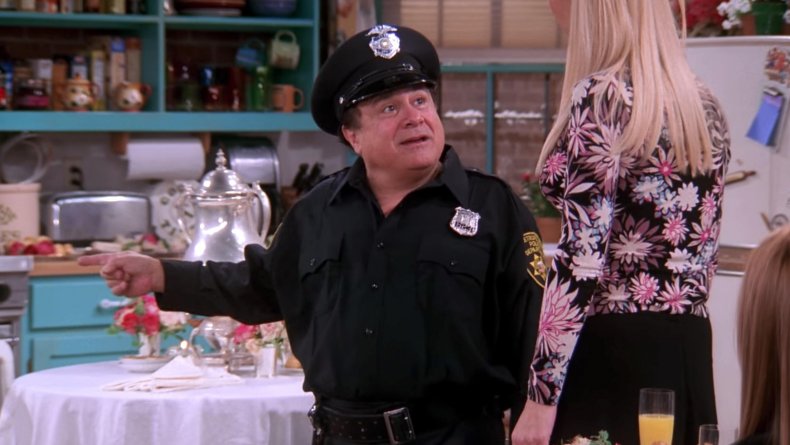 As for the stripper who cries in that episode, enter Danny DeVito. The legendary actor played an ageing stripper hired last minute to dance at Phoebe's bachelorette party in one of the funniest celeb guest appearances Friends has ever seen.
Phoebe was turned off by Officer Goodbody's gyrating, resulting in the stripper weeping, before he decides to instead become a stripping teacher.
His turn as Officer Goodbody even earned Danny a nomination for Outstanding Guest Actor in a Comedy Series at the 2004 Emmys.
Trudie Styler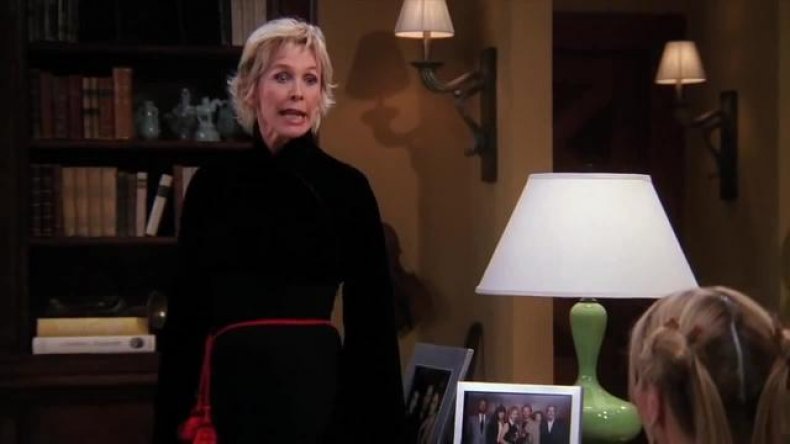 In the season eight episode "The One With Monica's Boots," Phoebe really wants a ticket to Sting's sold-out concert and finds out that Sting's son attends school with Ross's son, Ben.
She pretends to be Ben's mum Susan to set up a meeting with Sting and Trudie Styler, as the two children do not get on, but Sting isn't present. However, Trudie makes a cameo as herself as she attempts to mediate the issues between their respective sons - that is, until she realises Phoebe is just trying to get concert tickets.
Charlie Sheen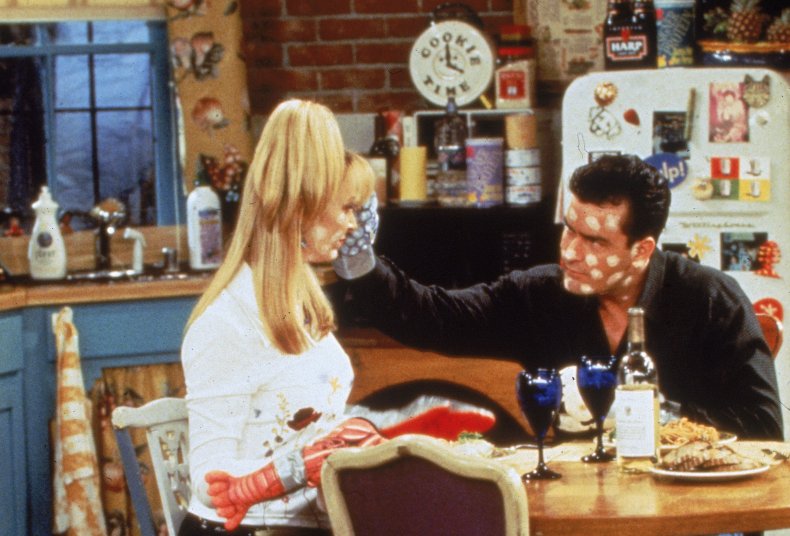 Back in season two episode "The One With The Chicken Pox", Charlie Sheen played Phoebe's lover Ryan, who doesn't get to see her that often as he is an officer on a submarine. He has plenty of romantic plans for his leave, but Phoebe gets chicken pox.
Ryan will let nothing keep him from Phoebe, but unfortunately, that means he comes down with chicken pox too.
Winona Ryder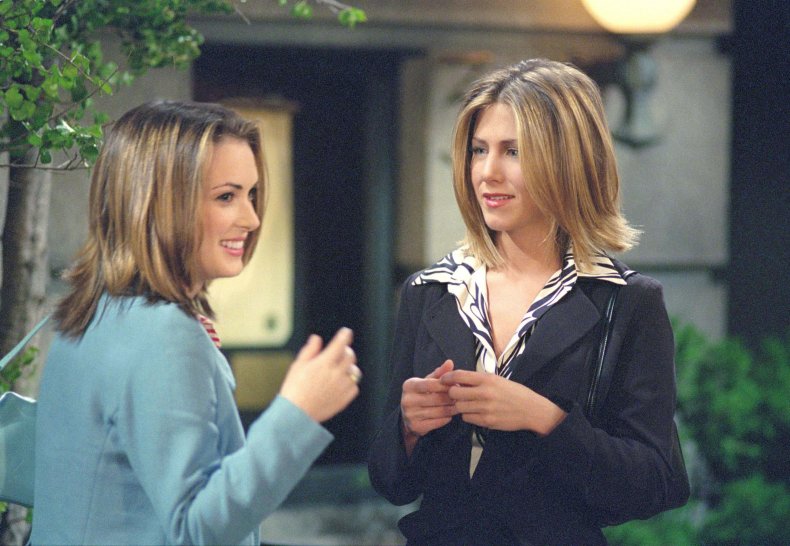 In the season seven episode "The One With Rachel's Big Kiss," Winona stars as Melissa, a former sorority sister of Rachel's that pays her a visit. Rachel tells Phoebe that she and Melissa once kissed at college, something Melissa says she cannot remember.
However, Rachel finally gets Melissa to admit that the kiss happened, resulting in Melissa professing her love for a very straight Rachel.
While this was Winona's only in person cameo on the show, the actress previously made Ross's list of celebrities he's allowed to sleep with.