12 'Friends' Episodes Coming to Theaters, Including 'The One with the Prom Video'
It's not a movie or a reunion, but Friends is heading to theaters for its 25th anniversary anyway, with 12 episodes of the beloved sitcom set to screen nationwide.
Four episodes of Friends will screen at 1,000 theaters nationwide on September 23, with four different episodes screening on September 28 and October 2, for a total of 12 theatrical Friends premieres. The 12 episodes of Friends coming to theaters have been newly remastered from the original 35mm film.
Here are all 12 episodes of Friends coming to theaters.
Night 1: September 23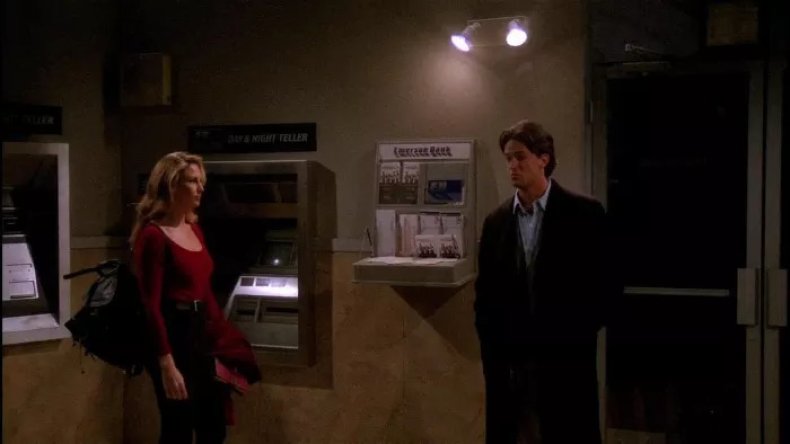 "The Pilot"
The episode that started it all, introducing Monica (Courteney Cox), her brother Ross (David Schwimmer), Rachel (Jennifer Aniston), Joey (Matt LeBlanc), Chandler (Matthew Perry) and Phoebe (Lisa Kudow). In the first episode of Friends, Monica deals with a manipulative wine dealer, Ross loses his lesbian ex-wife and Rachel moves in.
"The One with the Blackout"
The power is out, so Phoebe hosts an acoustic set at Central Perk. Meanwhile, Chandler gets stuck in an ATM vestibule with an underwear model, while Ross is attacked by a stray cat.
"The One with the Birth"
Ross's ex-wife is having a baby and the friends cause havoc on the maternity ward.
"The One Where Ross Finds Out"
Ross and Rachel kiss for the first time!
Night 2: September 28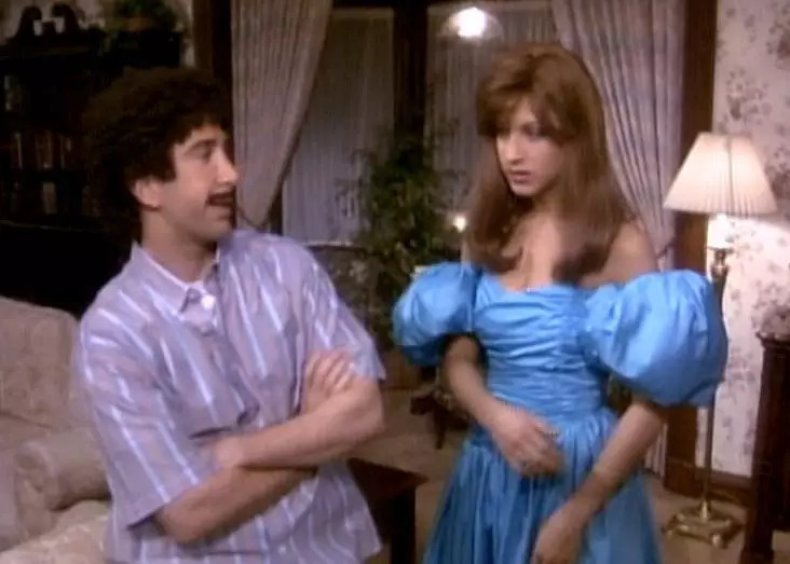 "The One with the Prom Video"
Joey gives Chandler a gold bracelet while Monica finds a video of her and Rachel getting ready for senior prom, which later turns out to be a sex tape of Monica and Ross's parents.
"The One Where No One's Ready"
Joey drinks a glass of chicken fat. The friends procrastinate while getting ready for a museum function.
"The One with the Morning After"
Ross and Rachel get in a fight, while Joey tries to find a new walk.
"The One with the Embryos"
The friends compete in a trivia battle of the sexes and Phoebe learns she's pregnant.
Night 3: October 2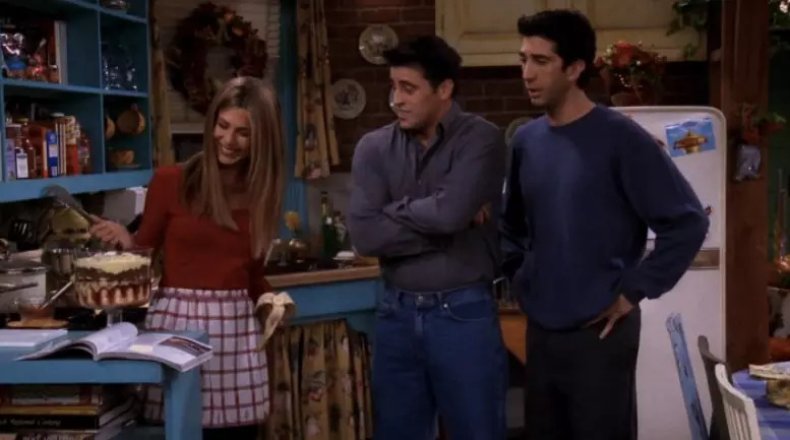 "The One with Chandler in a Box"
Chandler tries to spend six hours in a box.
"The One with Ross's Wedding — Part 2"
Ross's big wedding day to Emily (Helen Baxendale) has finally arrived, but the in-laws are fighting and Rachel is on the way to declare her love for Ross. Meanwhile, Monica and Chandler sleep together.
"The One Where Everyone Finds Out"
Monica and Chandler have been trying to keep their relationship secret, but Phoebe and Rachel are sick of it.
"The One Where Ross Got High"
The friends are preparing for their Thanksgiving Day dinner. Rachel messes up a recipe for English Trifle, while Phoebe has a crush on Monica's dad.
"It is so amazing to know that the series is still bringing people of all ages together," Warner Bros. Television Group President and Chief Marketing Officer Lisa Gregorian said in a press release. "We could not be more excited to deliver these digitally remastered episodes to theaters — for the first time ever! — so that together, in a shared experience, our loyal fans can enjoy some of their favorite Friends scenes in a new way."
The Friends theatrical event will also include new interviews with the cast and other never-before-seen insights into the series. Tickets for Friends 25th: The One With the Anniversary event will be on sale from Fathom Events beginning August 16.
12 'Friends' Episodes Coming to Theaters, Including 'The One with the Prom Video' | Culture