50 Facts About 'Friends' Every Fan Needs to Know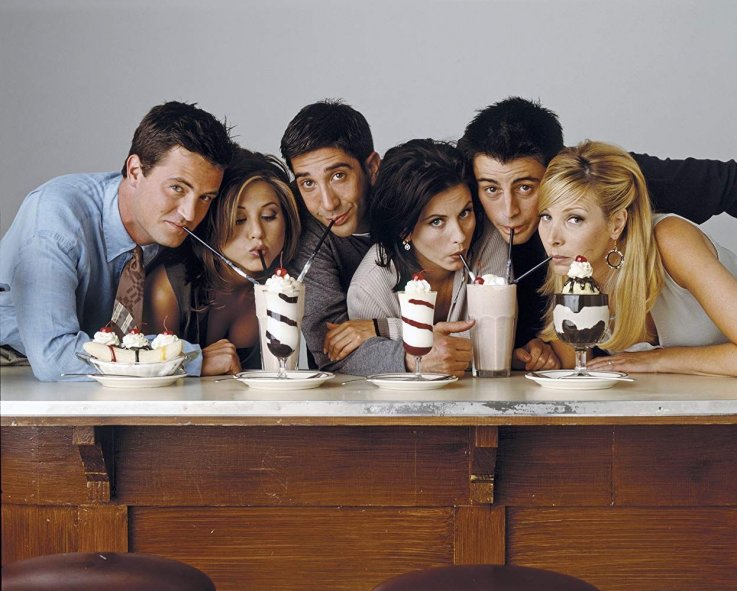 More than just a television show, Friends was a cultural touchstone: Remember the obsession with the "Rachel" haircut? How many times have you heard someone copy Joey's "How you doin?" Phoebe's "Smelly Cat" song was so iconic that Taylor Swift performed it in concert with Lisa Kudrow.
Premiering September 22, 1994, on NBC, Friends remained one of the most viewed shows on television for its entire 10-year-run. And it turned six relatively unknown actors into household names. "When somebody follows you 20 blocks to the pharmacy, where they watch you buy toilet paper, you know your life has changed," said Jennifer Aniston.
The show also drew a lot of celebrity talent: Guest stars included Oscar winners Reese Witherspoon, George Clooney, Robin Williams, Susan Sarandon, Julia Roberts and Sean Penn. Brad Pitt appeared in the Season 8 episode "The One with the Rumor" as an old classmate with a grudge against Rachel (played by Aniston, then his wife).
Over 52 million Americans watched the Friends finale on May 6, 2004, making it the most watched episode of television in the first decade of the 21st century. Even now, the series continues to find new fans via reruns and Netflix binges.
So it's hard to imagine there's anything we don't know about Friends, but there's a lot of behind-the-scenes dish viewers were never clued in on: Like, did you know Teo Leoni was originally going to play Rachel? Or that the show could have been called Insomnia Cafe?
Here's one that shocked us: Friends creators Marta Kauffman and David Crane didn't originally envision Ross and Rachel as the show's core couple. "Initially we thought the big love interest was Joey and Monica," Crane told NBC News. "This is before we wrote the script, when we were just pitching the series." Added Kaufman, "They just seemed the most sexual of the characters."
So, take a break from watching "The One About…" and learn 50 fun facts about Friends.