'Friends' to Reunite for NBC Special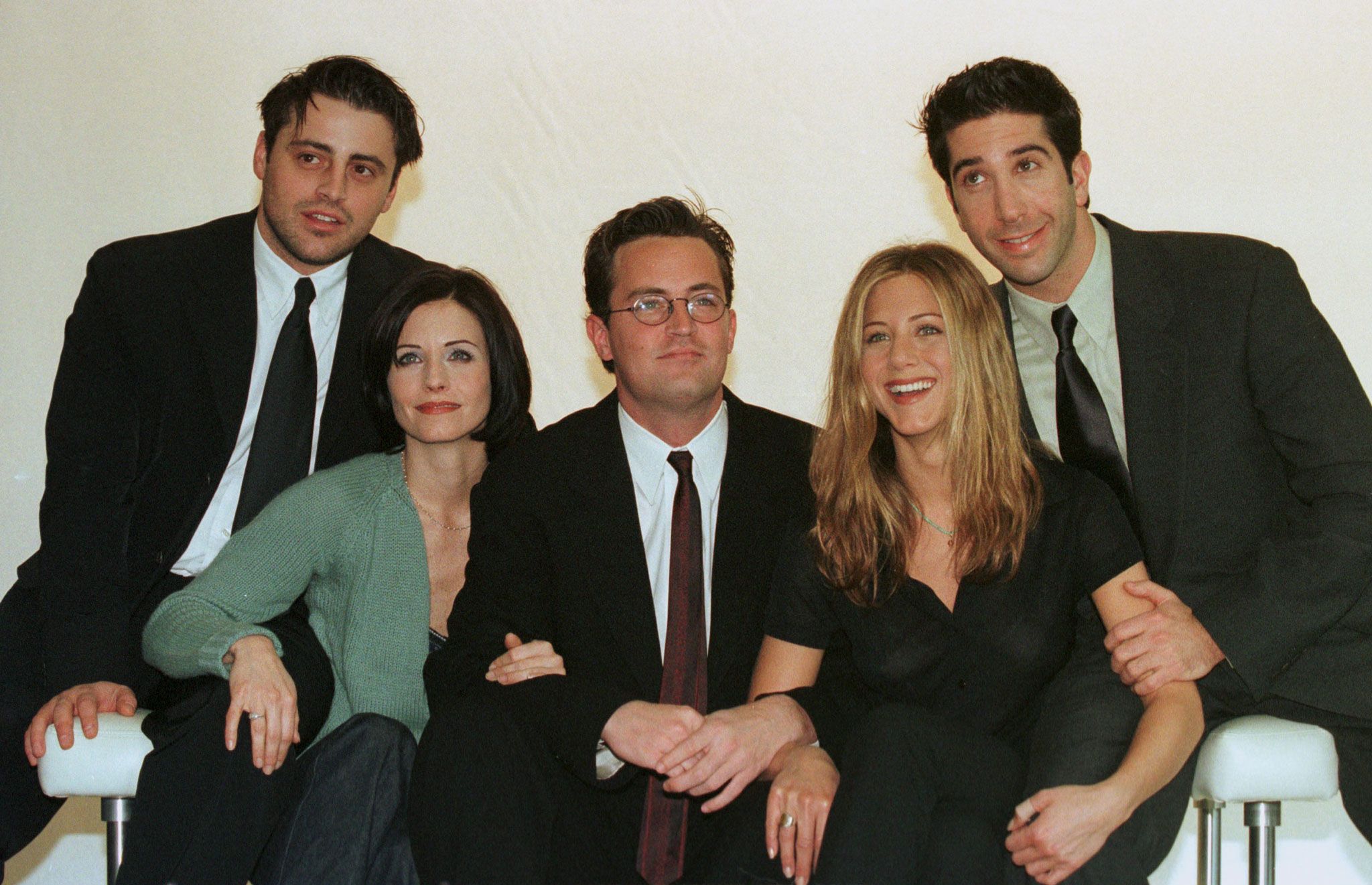 How you doin'? Not bad, seeing how the Friends crew is said to be reuniting. Entertainment Weekly reported that the cast of the beloved '90s-era sitcom will be getting back together on NBC.
It's not the return of a new season, though. At the Television Critics Association press tour on Wednesday, NBC chief Robert Greenblatt said the six cast members are game to reunite for a two-hour special February 21 in honor of James Burrows, the comedy series director behind the likes of Cheers and Will & Grace. TV Line noted that Burrows just completed a milestone 1,000th episode of television, including directing 15 episodes of Friends.
It's worth noting that back in 2014, half of the Friends crew—Jennifer Aniston, Lisa Kudrow and Courteney Cox—reunited briefly on Jimmy Kimmel Live!, acting out a fan fiction scene that the late-night host wrote. Back then, Aniston refused to don her distinctive "Rachel" wig, and it's doubtful she will for the reunion special either. It's 2016.