'Friends' Reunion Sparks Ross and Rachel Mania As Actors Admit Crushes
The Friends reunion has sparked a sweet wave of nostalgia among fans as the cast relived and remembered some of the show's best moments and relationships in The One Where They Got Back Together.
Jennifer Aniston and David Schwimmer captured the hearts of legions of viewers over a decade with their on/off again relationship.
But now that on-screen relationship has a somewhat deeper meaning as the actors admitted for the first time that they were both harboring crushes on each other, but that the timing had never worked out with both being in relationships.
In fact, they had even both wanted their first kiss to be off screen as themselves and not in character.
"The first season I had a major crush on Jen," Schwimmer revealed in Friends: The Reunion, which aired on HBO Max Thursday. "And I think we both, at some point, were crushing hard on each other but it was like two ships passing because one of us was always in a relationship and we never crossed that boundary. We respected that."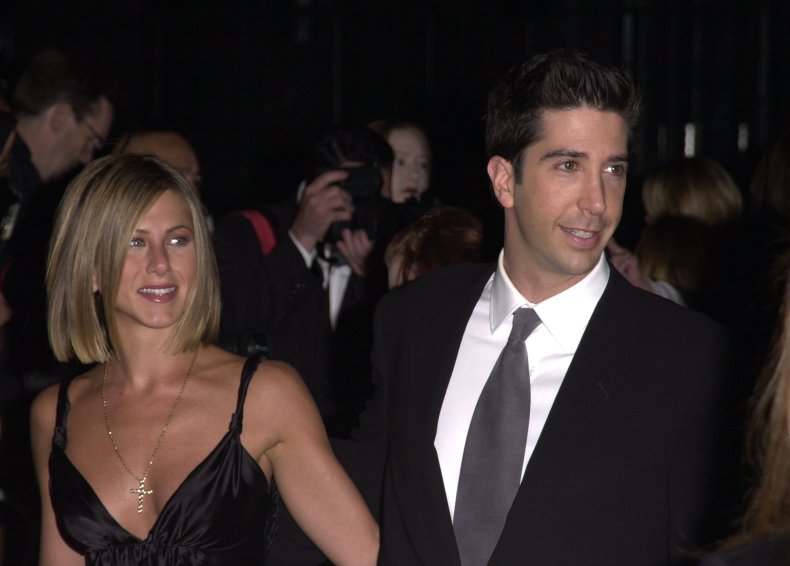 Aniston agreed and then confirmed that their first kiss came on screen during season 2's "The One Where Ross Finds Out" in Central Perk.
"I remember saying at one point to David, 'It's going to be such a bummer if the first time you and I actually kiss is gonna be on national television!'" she said, per the New York Post. "Sure enough, the first time we kissed was in that coffee shop,"
She added: "So we just channeled all of our adoration and love for each other into Ross and Rachel."
Sure enough, this revelation has deeply touched many fans, who have taken to Twitter to bask in the romance of it all.
"ok i but i really can't handle the fact that Jennifer Aniston and David Schwimmer were in love playing Ross and Rachel. not today," tweeted YouTuber Tana Mongeau.
While a fan posted: "The fact that Jen and David had a crush on each other off screen just makes Ross and Rachel more special. 26 years later, they still hold their gaze."
Another person added: "After this, I wouldn't be able to watch Ross and Rachel in the same way ever again #FriendsReunion."
While another tweet reads: "I don't think I can watch 10 seasons of Friends the same way again knowing that Jen and David played Ross and Rachel with true emotions."
"friends reunion just made the scene of ross and rachel's first kiss more powerful," said another.