'Friends' Reunion Sparks Concern for Matthew Perry After Audience Revelation
Matthew Perry's revelation of how anxious he felt while filming Friends in front of a live studio audience has sparked a wave of compassion for the actor, who has been open about his substance abuse issues in the past.
Friends: The Reunion aired on HBO Max on Thursday and among the many heartwarming revelations was Perry's more somber one about the pressures of playing Chandler Bing.
Perry, 51, spoke about how the cast would act out episodes in front of a live studio audience so the writers could change storylines or jokes that didn't go down well.
For him, the anxiety of the audience not laughing when he delivered one of his jokes was crushing.
"To me, it felt like I was going to die if they didn't laugh," he said during the reunion. "It's not healthy, for sure, but I would sometimes say a line and they wouldn't laugh and I would sweat and just go into convulsions if I didn't get the laugh I was supposed to get. I would freak out."
Phoebe star Lisa Kudrow said that he never told the rest of the cast he felt that way and Perry added that he "felt like that every single night."
The Chandler Bing star has open in the past about having "a big problem with alcohol and pills" at the height of the show's popularity.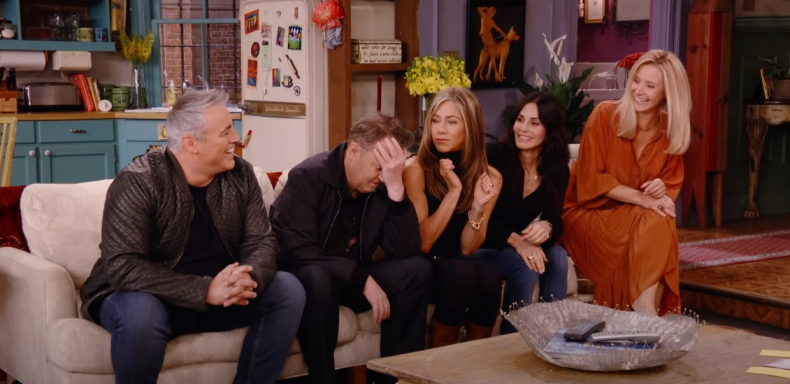 In 2016 he claimed that he "couldn't remember" filming several seasons of the show due to substance abuse issues.
"I was a little out of it at the time—somewhere between seasons three and six," he told BBC Radio 2.
Perry told People back in 2013 about the point in which he decided to strive for sobriety.
"You have to want the help," he said, later adding: "The interesting reason that I can be so helpful to people now is that I screwed up so often. It's nice for people to see that somebody who once struggled in their life is not struggling any more."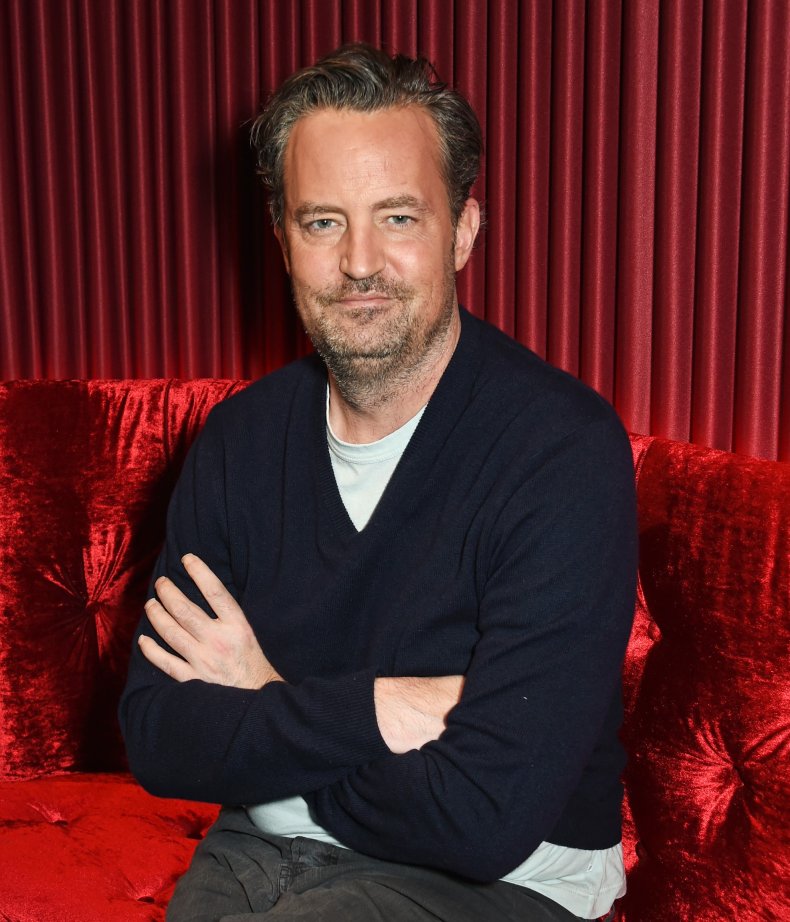 Fans were moved by Perry's admission about he felt during the show.
"It's ironic that Matthew Perry was so self-conscious about the possibility of not being funny when HE was the one that made all of us laugh the most, he was behind a lot of Chandler's best lines, his character helped so many people through depression," one fan tweeted. "A legend."
While another added: "Did anyone else just want to do this to Matthew Perry?" Sharing a gif of Chandler and Joe hugging each other in an episode of Friends.
Meanwhile, another fan mused: "Matthew Perry's self deprecating humour in the #FriendsReunion and fact he can't watch himself on the show absolutely devestates me and I just want him to know how much of an amazing actor he is and everyone loves him not just Chandler Bing and he deserves more acting roles."
Another offered: "I'll fight anyone who starts on Matthew Perry—mans been THROUGH it."
Friends director Kevin Bright spoke about the concern for Perry following the reunion this week.
"I think he's OK," Bright told The Hollywood Reporter.
"I talked to him. It was great seeing him again. And what people say is what people say. I don't have any[thing] to say about that, except it was great to see him. And I think he's very funny on the show."
He added: "But yes, I think he's OK. He seems stronger and better since the last time I saw him, and excited about going forward."