'Friends' Reunion: How You Can Be In the Audience for the HBO Max Special
The Friends reunion special is one of the most-anticipated TV moments of the year, and the show's stars are taking part in a charity competition where fans of the comedy can be in the audience to see it happen.
Actors Jennifer Aniston, Courteney Cox, Lisa Kudrow, Matt LeBlanc, Matthew Perry, and David Schwimmer have teamed up with the All In Challenge, a charity campaign to offer one Friends superfan and five friends the chance to be at the reunion when it tapes for HBO Max.
As Kudrow wrote on Instagram: "Hi everyone. Your Friends from FRIENDS want you to know something... We are all in!! You may have heard about the reunion special we are doing for HBO Max, well... WE ALL want YOU and five of YOUR friends to join the 6 of us on Stage 24.
"Be our personal guests in the audience for the taping where you'll see us all together again for the first time in AGES, as we reminisce about the show and celebrate the fun we had. PLUS sip a cup of coffee with us in Central Perk and get the Friends VIP experience on the Warner Bros. Studio Tour."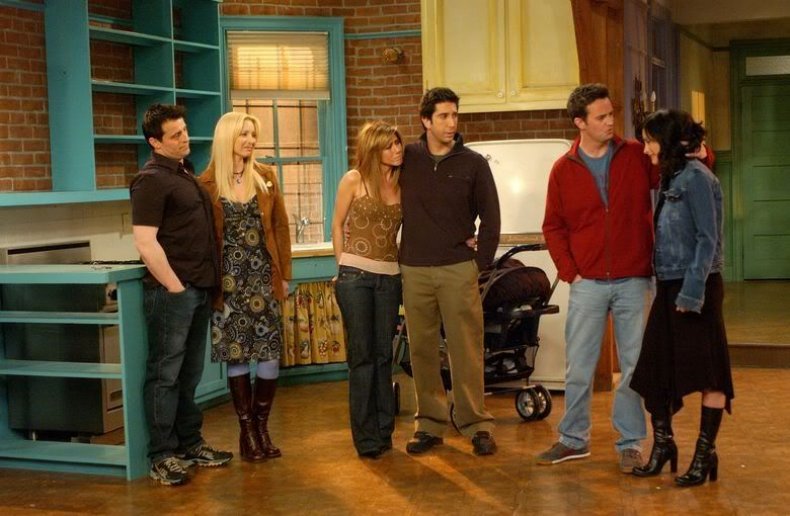 To enter the "The One Where You Meet The Entire Cast Of Friends" sweepstakes, all fans have to do is click through to the competition page on the AllInChallenge.com website and donate $10 or more to the campaign. The more that fans donate to the charity, the more entries into the prize draw they get
The Friends competition is not the only one available on the All In Challenge website. Among the other prizes are the opportunity to run a lemonade stand with Ryan Reynolds and Hugh Jackman and the chance to appear in a walk-on role in the latest Martin Scorsese movie Killers of the Flower Moon, which stars Robert De Niro and Leonardo DiCaprio.
Celebrities like David Blaine, Shaquille O'Neal and Boyz II Men, meanwhile, are auctioning time and unique experiences for the charity.
Proceeds from all of the auctions and prize draws on the site raise money for American food charities like No Kid Hungry, Meals on Wheels and America's Food Fund.
The Friends unscripted reunion special was due to be available on HBO Max when it launches at the end of May, though filming of the special has been delayed due to COVID-19 and the subsequent shutting down of studios across America.
The Friends reunion special is coming soon to HBO Max.