Friends Say Harper Lee Was Manipulated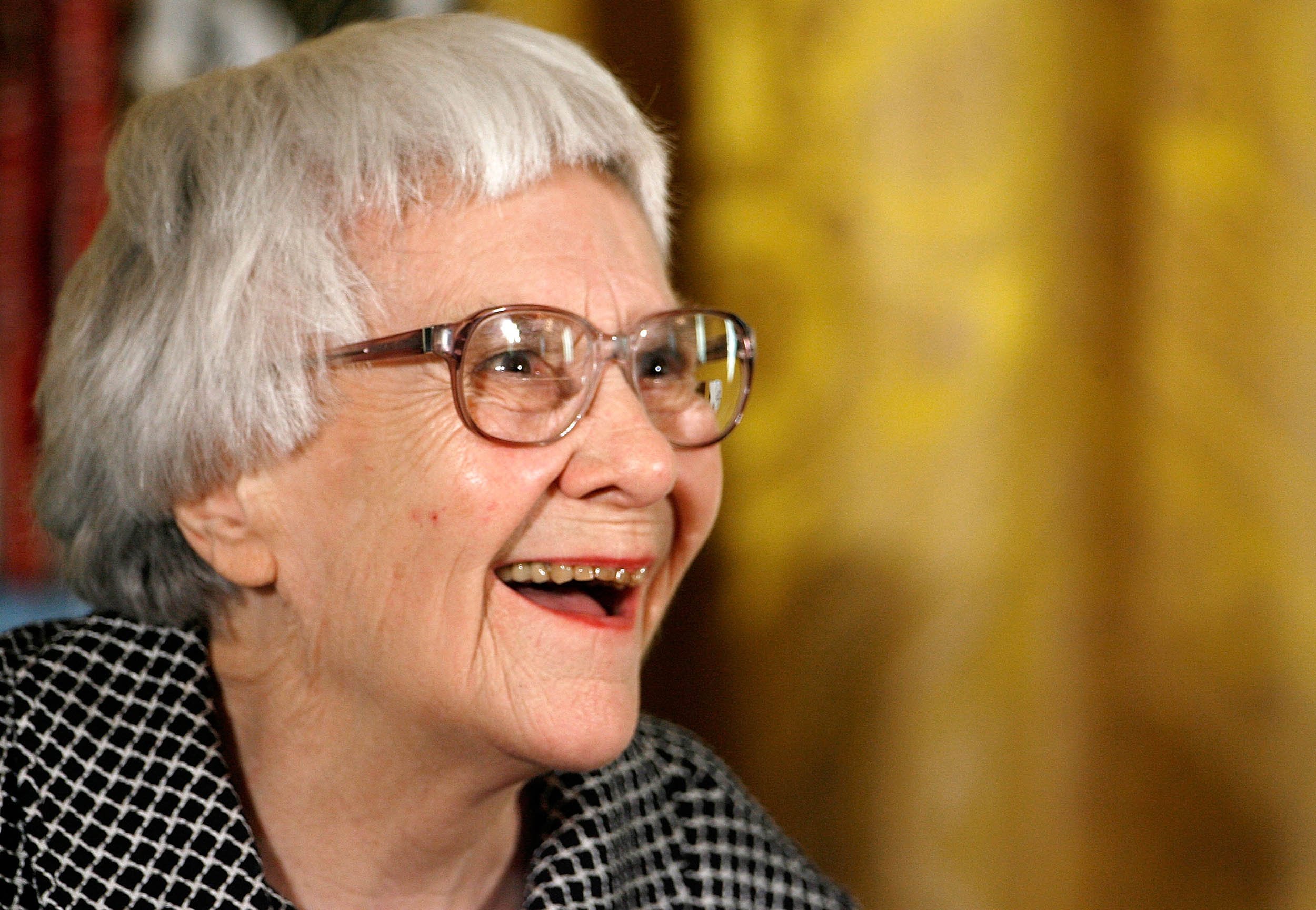 Soon after the announcement that Harper Lee's long-awaited second novel was to be published, some fans and critics' excitement turned to suspicion: The author, who published her best-selling To Kill a Mockingbird 55 years ago, has a well-documented history of avoiding the spotlight. Lee hasn't given an interview in 50 years, and in the past she has even expressed wishes that the sequel to her classic novel be published posthumously to avoid press attention.
Some people say that Lee's decision to release the follow-up novel, Go Set a Watchman, may be more than a simple change of heart. Friends of the author, many fellow residents of the Meadows of Monroeville assisted-living facility in Alabama, said on Wednesday that Lee, 88, is in a fragile mental state and may have been manipulated, reports the local blog AL.com. Lee suffered a stroke in 2007 that left her with a series of health problems, including severe loss of hearing and sight.
People close to Lee told the blog that the author's lawyer, Tonja Carter, has been increasingly isolating her from family and friends. Carter currently wields power of attorney and has reportedly been taking a more active role in the author's affairs since Lee's sister, Alice, passed away in November. Her sister, who practiced law with Carter, had acted as the author's attorney.
In an interview with International Business Times, Lee's biographer, Charles J. Shields, said he doubted "whether Alice would have allowed this project to go forward."
Janet Sawyer, a restaurant owner who resides at Monroeville and has known Lee for years, echoed the sentiment, telling and AL.com: "I don't think she agreed to do it. I think it's her attorney being greedy, because Ms. Lee was a very private person who didn't like a lot of publicity." Neighbor Sue Sellers, speaking to The New York Times, said Lee on more than one occasion had spoken about her fear of releasing the sequel, thinking it could incite negative criticism and inevitable comparisons to her Pulitzer Prize–winning debut novel.
Carter has not offered any public comments on the matter.
HarperCollins, which has acquired the rights to publish the sequel, said earlier this week in a press release that Carter unearthed the unpublished manuscript "in a secure location," where it had been affixed to an original typescript of To Kill a Mockingbird. Lee wrote the sequel in the mid-1950s, and was quoted as saying: "After much thought and hesitation I shared it with a handful of people I trust and was pleased to hear that they considered it worthy of publication. I am humbled and amazed that this will now be published after all these years."
How involved Lee was in making the decision, though, remains unclear. HarperCollins publisher Jonathan Burnham said in an interview with CBS Atlanta that he hadn't seen Lee in eight years and hadn't had direct contact with her regarding publishing the new book. He told the site that he had relied on the words of Andrew Nurnberg, a literary agent who described the author as "enthusiastic" about Go Set a Watchman.
On Wednesday, Carter relayed a statement that is said to be from Lee: "I'm alive and kicking and happy as hell with the reactions to 'Watchman.'"
Go Set a Watchman centers on Mockingbird's young protagonist, Scout, as an adult. It is set to be released in July and has already clocked in at number one on Amazon's best seller list.