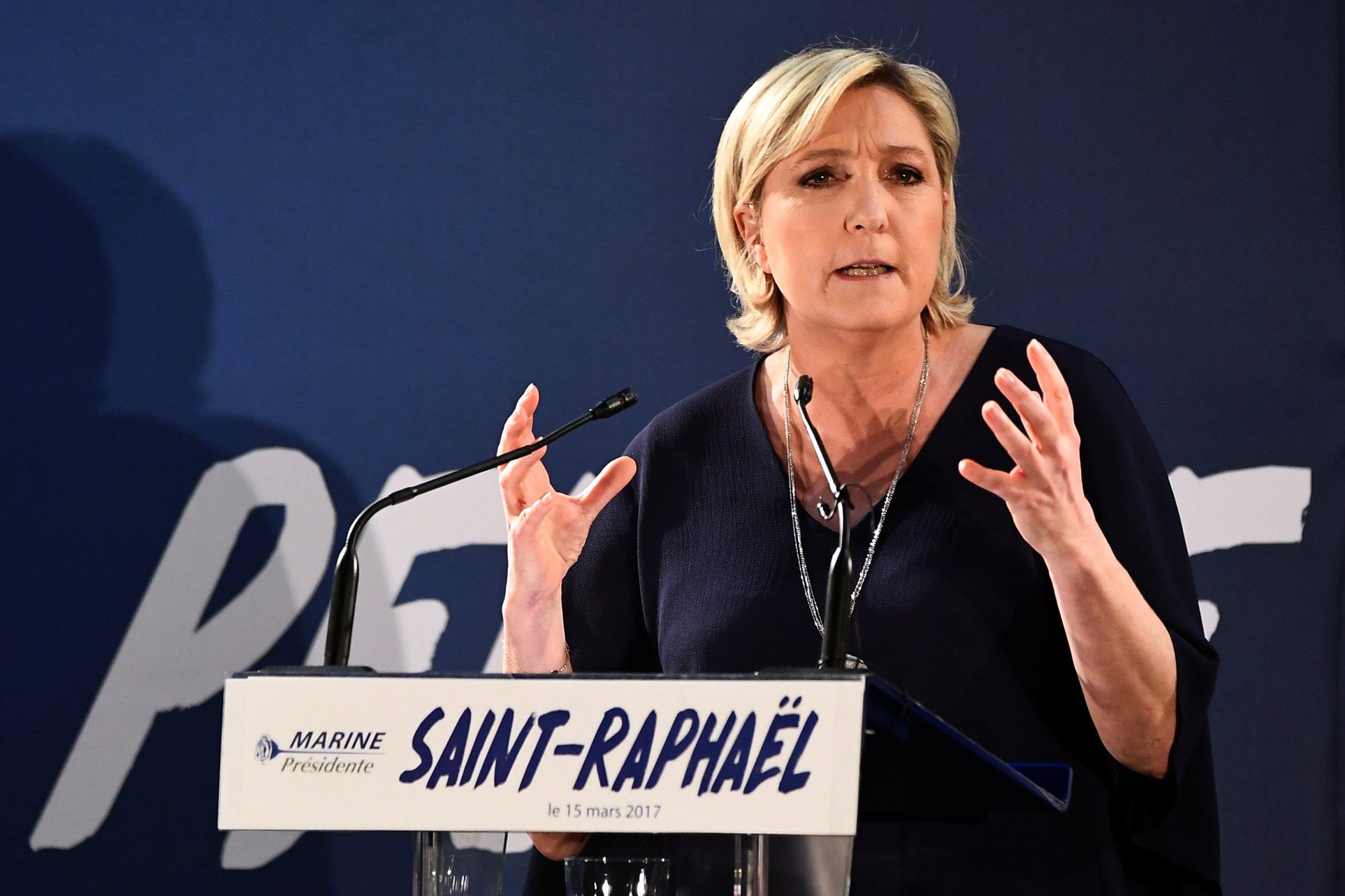 France's far-right Front National (FN) party has suspended one of its top officials after footage of him denying that 6 million people died in the Holocaust emerged.
The party's chief in southern France, Marion Marechal-Le Pen— the niece of party president Marine Le Pen — announced that Benoit Loeuillet, a leading FN official in Nice, had not expressed such views in front of her but that they had no place in the party.
In a documentary broadcast on France's C8 network on Wednesday, Loeuillet was filmed denying the extent of the Holocaust, in which the Nazi regime in Germany carried out mass murders of Jews.
"I don't think there were that many deaths. There weren't 6 million," said Loeuillet, according to the BBC. "There weren't mass murders as it's been said."
Loeuillet put out a statement on his Facebook page in which he said that he did not "in any way deny the reality of the Shoah," a Jewish term used to refer to the Holocaust. He added that he "fundamentally disagreed" with the portrait of him given by the documentary and had instructed his lawyer to take legal action against the journalist involved.
Marine Le Pen is running in the French presidential election, which takes place in April and May, and is expected to do well in the first round of voting but struggle in the second round. Her party has pledged to cut immigration to France and oppose the influence of Islam, while Marine Le Pen has also said she would hold a referendum on France's membership of the European Union.
The FN was founded by Jean-Marie Le Pen, the father of Marine Le Pen, who has several convictions for contesting crimes against humanity.
The 88-year-old, who is estranged from his daughter and was suspended from the party in 2015, once referred to the gas chambers used by the Nazis to kill Jews as a "detail" of history.