Front National Leader Marine Le Pen's Reading List Leaked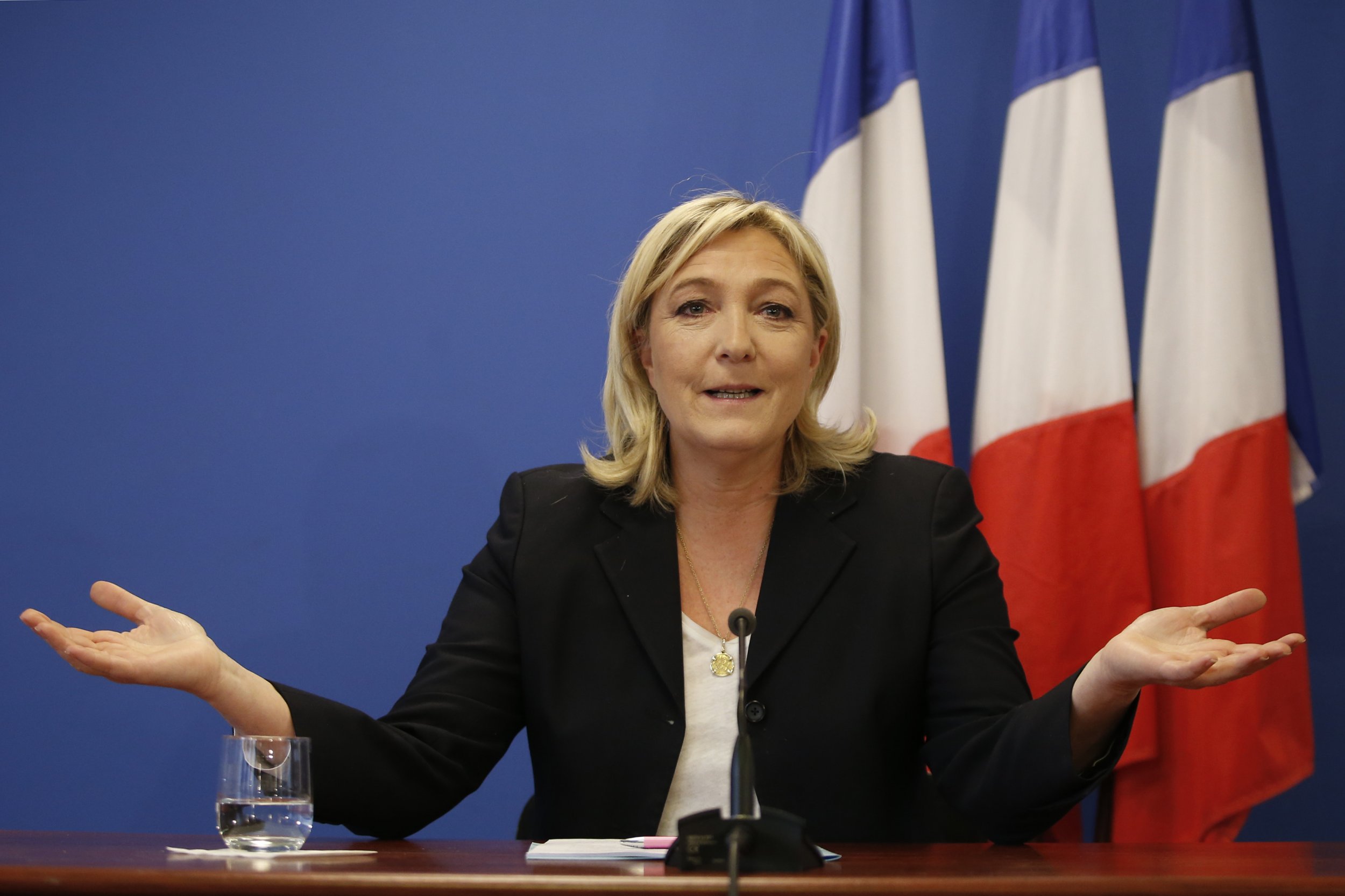 A reading list purportedly compiled for Marine Le Pen, leader of France's resurgent nationalist party, Front National, by her one-time ally, essayist Paul-Marie Coûteaux has been leaked to France's weekly magazine Le Point today.
According to the magazine, the 14-page list includes classic works of French literature along with tips on which sections Le Pen ought to read in order to appear more cultured during public appearances.
In it Coûteaux also advises the Front National leader on other ways to avoid reading works of the authors he considers "the classics" without being deprived of the ability to cite them in conversation.
The list refers to Plato as "very pre-Gaulist," advising Le Pen that if she were to find the philosopher's works "tedious" she need only to focus on his dialogue Cratylus where the discussion of how "no thing, no nation, no individual changes nor can it be mix or integrated into another", according to Coûteaux, could potentially help deliver a "devastating" blow to the debate about the EU and globalisation.
Coûteaux recommends Le Pen should only approach the works of "libertine" literature "to be fashionable" explaining that while the language of Marquis De Sade, one of the patrons of French erotic literature, is "marvellous" the public reception to the contents is "understandably a delicate matter".
In a bid to be balanced reading politically, the list also includes "authors of the furthest left" such as the realists Émile Zola and Jules Vallès as well as the "literary pope" that is Andre Gide.
According to the 14-page document a great way to "read" the classics listed would be by paying a visit to "an excellent boutique" on Paris's rue Blomet, specialising in audiobooks on CD and cassette, should the Front National leader encounter any difficulty with more orthodox methods of reading.
Indeed when it comes to France's Marcel Proust and his In Search of Lost Time, advises Le Pen she need not trouble with the 3,000-page behemoth but she ought to "at least read the bit which everyone who pretends to have read Proust, reads".
According to Le Pen's advisor-cum-literary tutor one only need bother with the first chapter, though reiterates if that does not suit, "I would highlight that it is rather nice 'reading' Proust while listening to a CD".
Coûteaux also recommends that Le Pen have a look at the Princess of Cleves by Madame de La Fayette which he describes as "subtle, sumptuous", before attacking Le Pen's possible presidential rival in the upcoming 2017 election Nicolas Sarkozy who publicly stated his dislike for the book in 2006.
According to Le Pen's former advisor "it is no accident" Sarkozy disliked the book because it was "the ideal of a certain French spirit" discussing "the passions, the problems of the heart".
"It is no use to read this at twenty when we do not understand anything. You must read it at forty," Coûteaux writes referring to the fact the book is often studied in high school.
Le Point reports that the list appears to have been compiled in 2010, before Coûteaux, who is an essayist and a writer, endorsed Le Pen's presidential campaign, though the two shared many conservative ideas in common which led to his eventual heading of the Front National-aligned far-right movement Siel.
Coûteaux famously fell out with Le Pen in June 2014 and was removed from his position.