Nursing Mother Flight Attendants Forbidden by Frontier Airlines From Pumping Milk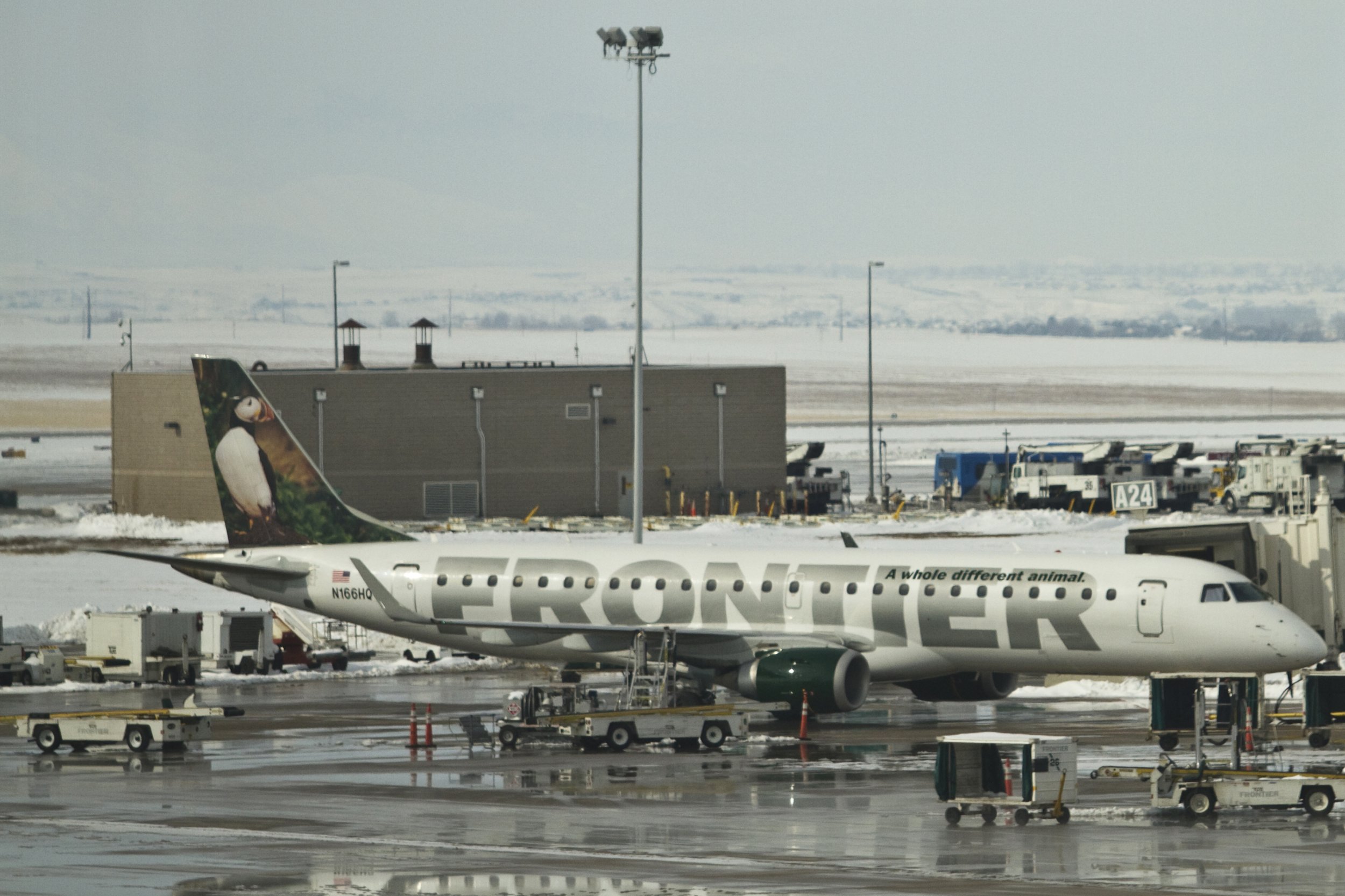 Two flight attendants working for Frontier Airlines are suing the company, alleging that they and other women employees were discriminated against for breastfeeding and other pregnancy-related issues.
Jo Roby and Stacy Rewitzer filed charges with the Equal Employment Opportunity Commission on Tuesday with the help of the American Civil Liberties Union and the ACLU of Colorado. Both women allege they were forced to take unpaid leave after having their children. Despite typically working shifts longer than 10 hours, Roby and Rewitzer say in their complaint that Frontier did not provide accommodations for them to pump breast milk while at work.
Related: Owners of giant rabbit that died after United flight seek damages
"I am bringing these charges not just for me and my daughter, but also for future flight attendants and their families," Roby said in a statement on Tuesday. "No one should have to choose between being the mom she wants to be and pursuing the career she loves."
In her complaint, Roby alleges that "Frontier has had and continues to have a pattern or practice of discriminating on the basis of sex and pregnancy by denying on-the-job accommodations or temporary light duty assignments to flight attendants for reasons related to pregnancy and breastfeeding." She adds that the airline "maintains a policy of providing light or modified duty assignments to flight attendants who are injured on-the-job, and reasonable accommodations to people with disabilities under the Americans with Disabilities Act."
Roby and Rewitzer's suit comes one year after four women pilots for Frontier Airlines— Brandy Beck, Shannon Kiedrowski, Erin Zielinski, and Randi Freyer—filed similar charges against the airline related to pregnancy discrimination. Freyer filed additional charges on Tuesday, alleging that she has been denied requests to work shorter shifts and, as a result, has gone long periods of time without being able to pump milk. While Frontier Airlines has provided a list of locations to pump, many are not private, don't have an electrical outlet, or are entirely absent at a number of airports the airline flies to, she said.
In a statement, a Frontier Airlines spokesperson told Newsweek: "We have made good-faith efforts to identity and provide rooms and other secure locations for use by breast-feeding flight attendants during their duty travel."
The lawsuit comes amid challenging times for the aviation industry in the U.S. In April, United Airlines caused a firestorm after police dragged a passenger, David Dao, off his flight, leaving him bloodied. Dao later settled with the airline for an undisclosed amount. A few days later, United Airlines landed in trouble again after a scorpion stung a passenger. That story somehow nearly repeated itself this week, when another scorpion was spotted on a United flight.