Frontier Flight Passenger Assaulted Two Women Before Urinating on Seat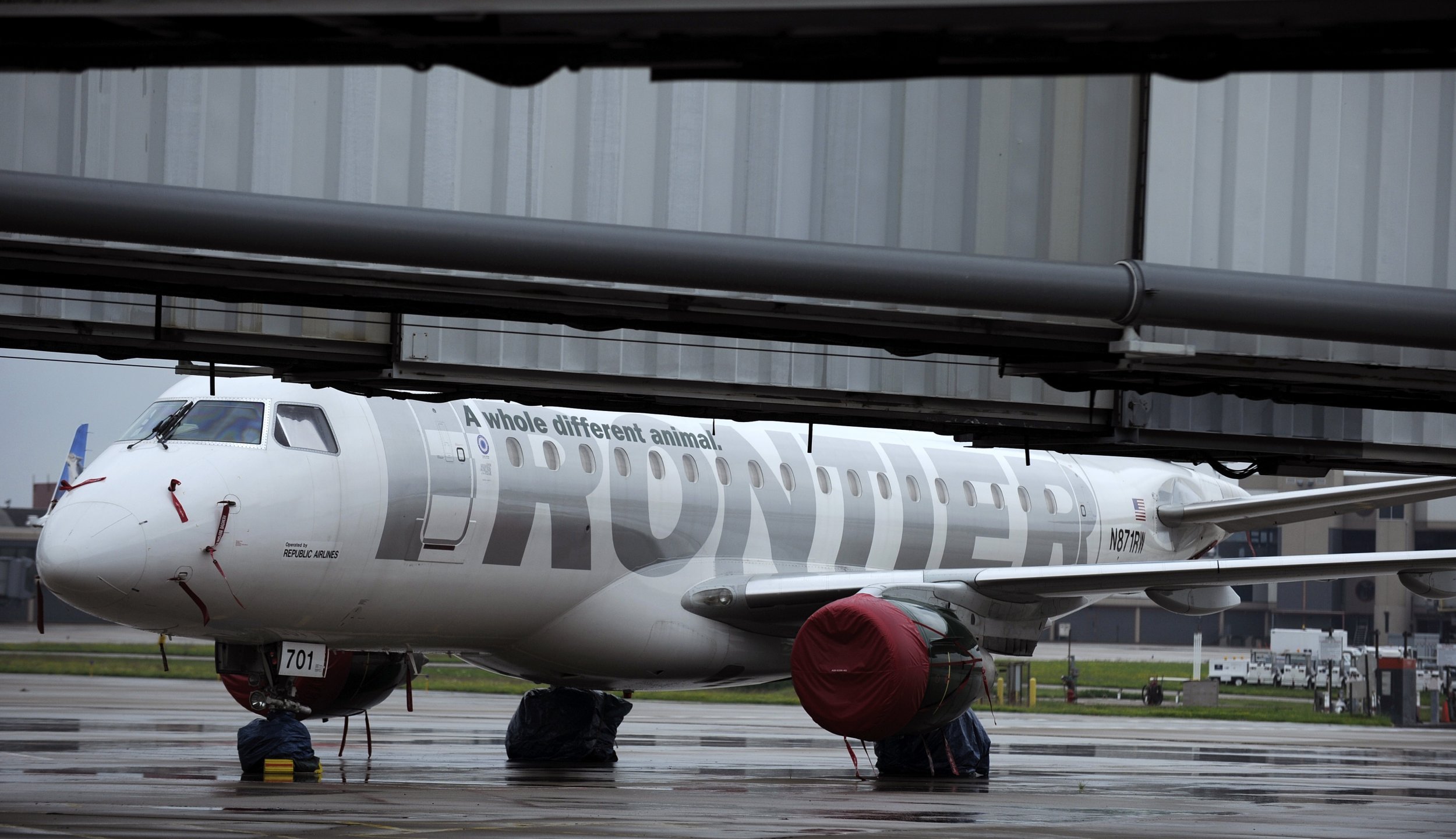 A man on board a Frontier Airlines flight allegedly assaulted two women before urinating on another passenger's seat.
The man was detained by police after Frontier flight 864 from Denver, Colorado, landed in Charleston, South Carolina, on Thursday, reports the Denver Channel.
Pictures obtained by the channel show the suspect allegedly urinating on the other passenger's seat, as well as being escorted away by police.
One passenger named Emily told FOX31 that the suspect was drunk when he started harassing one of the women around two hours into the flight.
"I hear a woman scream, 'If this man fucking touches me one more time I'll fucking kill him.' She said that he ordered two double shots of vodka, so four drinks while they were sitting there. He was out of his mind. Like he couldn't speak, he was mumbling. This man was extremely intoxicated."
Frontier confirmed there was an incident on one of their planes but did not go into detail. A spokesperson for the airline told the Denver Channel: "The safety and security of our passengers is our top priority at Frontier. We have been made aware of this situation and are working with the appropriate authorities."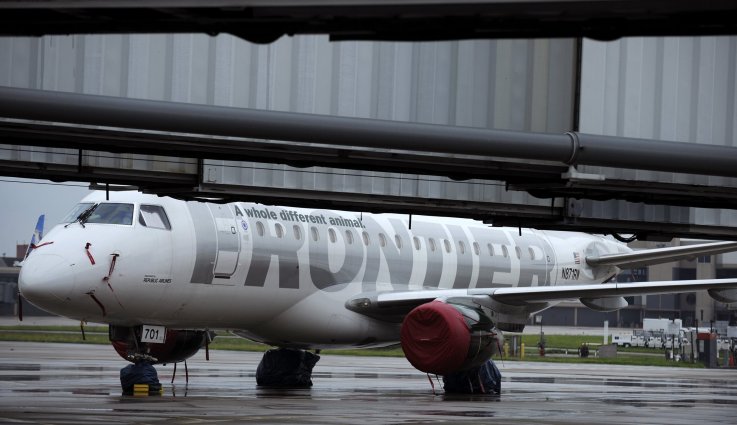 On Friday, police said a 59-year-old man punched a deaf pregnant woman and her service dog on a Frontier flight as it landed in Orlando, Florida.
Timothy Manley was travelling from Colorado Springs, Colorado, when his wife complained that she was allergic to dogs while the plane was being taxied to the gate at the Orlando International Airport and that the Great Dane "took up more space than (he) felt it deserved," reports The Spokesman Review.
Manley then allegedly hit the dog, and got into an argument with the pregnant woman and her partner before also hitting the woman. Orlando Police Department said the incident has since been handed over to the FBI for investigation.
Frontier Flight Passenger Assaulted Two Women Before Urinating on Seat | U.S.