'Mortal Kombat 11': How to Unlock Frost
The Mortal Kombat 11 base roster has 25 character slots, and all but one was revealed at launch. Twenty-three were revealed in the weeks leading to the game's launch and Shao Kahn, the pre-order bonus, is fighter number 24. So who is the 25th and final character in the Mortal Kombat 11 roster? It's a returning fighter who hasn't been seen in quite some time, Frost of the Lin Kuei.
The frosty fighter who made her debut in Mortal Kombat: Deadly Alliance back in 2002 returns to make Sub-Zero's life a living hell. She debuted as Sub-Zero's apprentice, but her arrogance and desire to be stronger clouds her judgment in her various appearances.
However, Frost is not available when you first boot up the game. You'lll need to unlock Frost in Mortal Kombat 11 and here's how.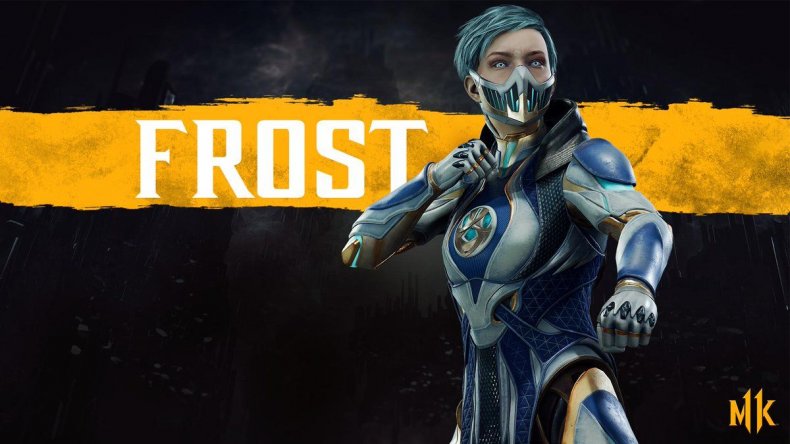 HOW TO UNLOCK FROST IN MORTAL KOMBAT 11
To unlock the villainous Frost in Mortal Kombat 11 , players simply have to complete Chapter 4 of the story mode.
From here we'll be talking Mortal Kombat 11 story spoilers, so if you haven't unlocked Frost yet, you may want to turn back.
Frost's role in Mortal Kombat 11 's story involves her restarting the Lin Kuei Cyber Initiative. Sektor and Frost have captured Sub-Zero's Lin Kuei, turning them into cyborgs to fortify Kronika's army.
Sub-Zero and Scorpion are tasked with stopping this plot, ultimately taking out Sektor and saving Cyrax from his robotic fate. Frost, however, has changed significantly since her Deadly Alliance days. While she still has the ability to control ice, she has become a cyborg herself. However, unlike Sektor and Cyrax, she still is still more human than other Lin Kuei who have gone through the Cyber Initiative.
Frost's moveset now consists of her shooting ice balls from her chest and forming ice spears on her hands to slice up her opponents. Her head can dislodge and rocket in an arc, making it a perfect anti-air attack.
Mortal Kombat 11 is available now for PS4, Xbox One, PC and Nintendo Switch.
What do you think of Frost's new look in Mortal Kombat 11 ? What character do you hope makes it on the roster in the form of DLC? Let us know in the comments section below.
'Mortal Kombat 11': How to Unlock Frost | Gaming