'Frozen 2': How to Buy Tickets and Watch New Trailer
Frozen 2 will be out later this month and fans can now buy tickets for the sequel to the beloved Disney movie. As tickets go on sale, Disney has also released another Frozen 2 trailer which sees Anna (voiced by Kristen Bell) and Elsa (Idina Menzel) head north to find out more about their family history.
How to buy Frozen 2 tickets
In the U.S., Frozen 2 tickets are currently available via the Fandango website or app. The movie opens on Friday, November 22, though select theaters are also offering preview screenings the day before, tickets for which are also available to buy now.
Selected chains are also offering what they are calling Frozen 2 "fan events." AMC Cinemas, for example, is running a special set of screenings on November 23, where fans can see the film and get a special collectable pin. Tickets for these events are on sale now on the AMC Cinemas and Fandango websites.
For fans who cannot wait that long, the soundtrack will be released the week before release on November 15, giving fans enough time to learn the new songs before those first preview screenings.
How to watch the Frozen 2 trailer
Disney has also released a final trailer for the movie. This is now available on the Walt Disney Animation Studios YouTube page. In this promo, Anna and Elsa are told, "The past is not what it seems. You must go north... find the truth."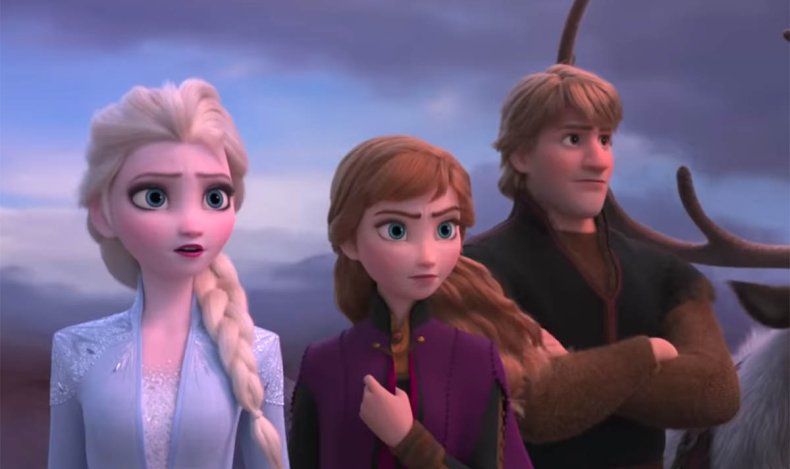 In the north, they encounter armies, tornados and giant rock-throwing monsters among many other dangers. We learn more about their mission from the official synopsis, which reads: "Why was Elsa born with magical powers? What truths about the past await Elsa as she ventures into the unknown to the enchanted forests and dark seas beyond Arendelle? The answers are calling her but also threatening her kingdom.
"Together with Anna, Kristoff, Olaf and Sven, she'll face a dangerous but remarkable journey. In Frozen, Elsa feared her powers were too much for the world. In Frozen 2, she must hope they are enough."
According to The Hollywood Reporter, Frozen 2 will feature seven new songs, titled "All Is Found," "Some Things Never Change," "Into the Unknown," "When I Am Older," "Lost in the Woods," "Show Yourself" and "The Next Right Thing." All of the songs were written by Kristen Anderson-Lopez and Robert Lopez, the Oscar-winning songwriters from the first film.
Frozen 2 is released on November 22.