'Frozen 2' Soundtrack: What Are the New Songs?
Just as parents manage to get "Let It Go" and "Do You Want to Build a Snowman?" out of their heads, the Frozen 2 soundtrack is out with new super-catchy songs from the new movie, due to be released on November 22.
Tracks like "Into the Unknown," "The Next Right Thing" and "When I Am Older" were already made public in the lead-up to the release of the soundtrack, which also features a number of new songs as performed in the film by Elsa (played by Idina Menzel), Anna (Kristen Bell) and Kristoff (Jonathan Groff).
What are the new songs on the Frozen 2 soundtrack?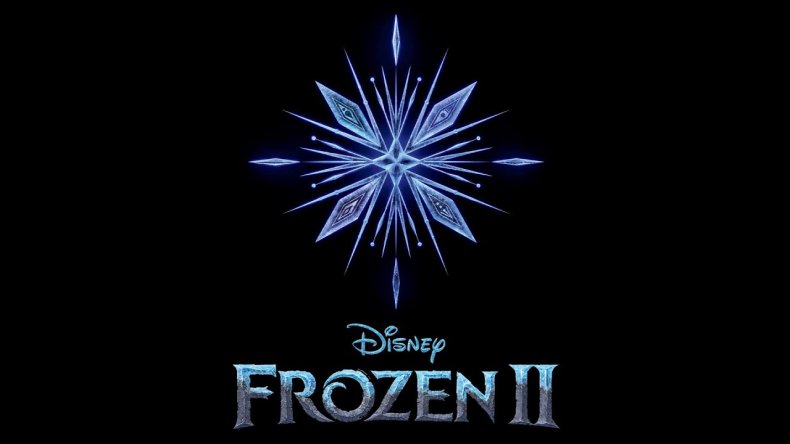 "All Is Found" - Evan Rachel Wood (Track 1); Kacey Musgraves (Track 10)
Frozen 2 features a flashback appearance from Queen Iduna (Evan Rachel Wood), who tells the young Anna and Elsa a story via this song that has repercussions for the main plot. Then, in the first of three end credit songs, country Kacey Musgraves gives her own spin on the song.
"Some Things Never Change" - Kristen Bell, Idina Menzel, Josh Gad, Jonathan Groff and cast of Frozen 2 (Track 2)
Next up is the Anna-led track "Some Things Never Change," led by Kristen Bell's Anna and described by Indiewire as "just as fun and frisky as "Love Is an Open Door". This song was performed live by the cast at Disney's D23 expo.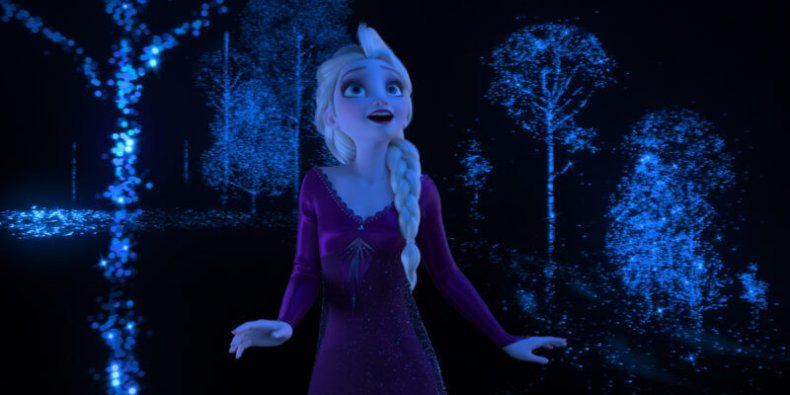 "Into the Unknown" - Idina Menzel featuring Aurora (Track 3); Panic! at the Disco (Track 9)
The big track of Frozen 2 that most critics have compared to the original's breakout song, "Let It Go." The song is performed by Elsa actress Idina Menzel, with backing from Norwegian singer Aurora in the film, while emo band Panic! at the Disco tackle it in the movie's second end-credits song.
In an interview with Fresh Fiction, Frozen 2's head of story Normand Lemay said of this song: "At this point in most animated musicals, there's this moment where you finally get to hear from one of the main characters their song. Their "I want" song. Like, what do they want? What's a bit different with Elsa in this, she's sort of doing the opposite. She's, she's trying to not let it out. She's shying away from what she truly feels – those deeper questions that she has."
"When I Am Older" - Josh Gad (Track 4)
Olaf actor Josh Gad also gets his own solo song in Frozen 2, a sequel of sorts to his song from the first movie "In Summer," which sees the snowman grapple with maturing from a 'snowboy' into a snowman.
The actor told Entertainment Weekly: "He's starting to realize that there are dangers in the world...And he's starting to ask pivotal questions, like, 'Why do things have to change?' And there's an emotional component to that journey that I found so profoundly cool to play."
"Reindeer(s) Are Better Than People" (Track 5) - Jonathan Groff
In the sequel's nod to the original, fans get to hear more of "Reindeer(s) Are Better Than People," the beginning of which we heard in the first movie. This may have been at the behest of Kristen Bell, who told Entertainment Tonight that in the first film": "We didn't get enough Jonathan Groff singing, and to me, he has one of the best singing voices I've ever heard."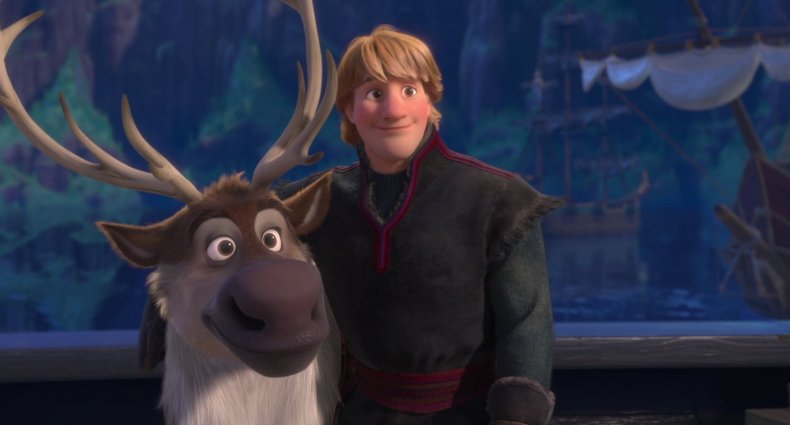 "Lost in the Woods" - Jonathan Groff (Track 6); Weezer (Track 11)
As well as a reprise from his Frozen song, Groff gets his own full-length song, which is the final end credit song. On The Tonight Show with Jimmy Fallon, Bell said of this song: "It's called 'Lost in the Woods' and it's about his big feelings for Anna. Little boys don't often see representation of other boys having really big loving feelings. And there's a line in the song that says 'You feel your feelings and your feelings are real.'"
"Show Yourself" - Idina Menzel and Evan Rachel Wood (Track 7)
The Frozen 2 soundtrack also has a duet between Elsa and Iduna, which many fans have speculated will see the former in the present and the latter in the past singing the song, which will then be montaged together.
Speaking to Hollywood Reporter, Menzel said: "There's another song called "Show Yourself," which is pretty spectacular as well. Everyone always asks is it the next "Let it Go"? That's lightning in a bottle. All I know is this music really moved me when I heard it, and it moved me more when I was interpreting it."
"The Next Right Thing" - Kristen Bell
The final new song on the Frozen 2 soundtrack is another Anna song, "The Next Right Thing," which ScreenCrush called a "melancholy" song, "which she sings to motivate her to keep going at the story's darkest point."
Frozen 2 comes to cinemas on November 22.