'Frozen' Actor Timothy Hughes Rips Trump Banner From Audience Member: Who Brings a Sign to a Broadway Show?
A cast member of the Broadway musical Frozen has refused to apologize for snatching a pro-Trump sign away from an audience member.
Timothy R. Hughes, who plays the character Pabbie, noticed the sign which read "Trump 2020" during the bows. Hughes quickly ripped the banner away from the person, who was seemingly seated in the front row, and tossed it to the right of stage. He even uploaded a video of the incident to Instagram, along with an explanation about his actions.
Hughes said political signs have no place at a Disney musical. "What does it say about our country and politics when a man at the show tonight felt the need to protest Disney's Frozen on Broadway with a pro Trump flag?" Hughes said.
"How frightening is it that our show's messages of love, acceptance, and diversity have become the opposition to supporting Trump? The curtain call is a thank-you between actors and audience, a final connection to end a shared experience. I will not apologize for how I responded to the disrespectful man trying to interrupt this moment with a pathetic political platform.
"Not at our show! Not in front of my beautiful, diverse, talented cast at Frozen Broadway. I appreciate everyone's support."
Hughes's move was met by a mixed reaction on social media. Some people referenced Colin Kaepernick's decision to kneel in protest during the national anthem as the other side of the argument. "Wait but its ok to use the NFL as a platform for protesting against president Trump," one person asked, in response to Hughes post. Kaepernick has come back into the spotlight following an ad campaign by Nike.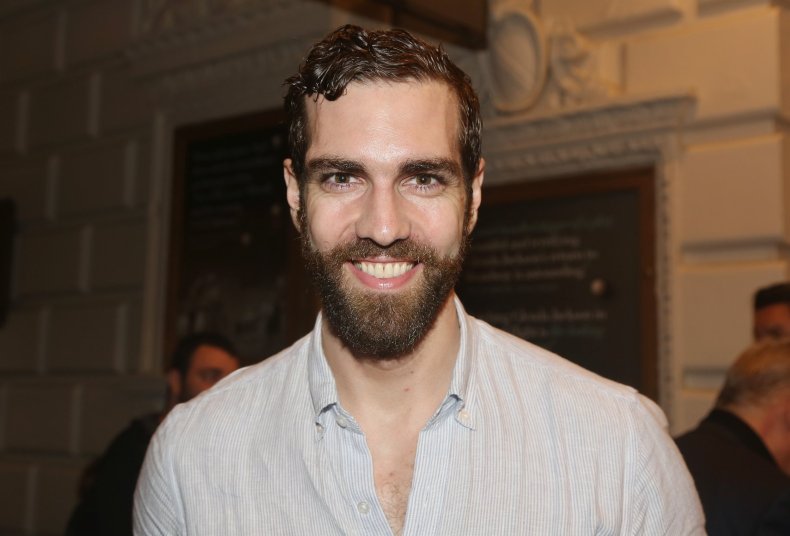 Most people just seem to be confused with the audience member's decision to bring any political banner to a children's musical. "That music is geared towards children," one person wrote on Twitter. "What, do you think little Timmy is going to be the swing vote?"
"Of all places to wave that huge banner, they pick a Disney Princess musical? Seriously?" another person said.
In November 2016, the cast of Hamilton performed in front of newly elected Vice President Mike Pence. Following the performance, the cast addressed Pence specifically and said: "we, sir—we are the diverse America who are alarmed and anxious that your new administration will not protect us." Trump demanded an apology following the incident, but it was swiftly denied.