Frozen Body of Missing Teen Found Near Her Crashed Car: Cops
The frozen body of a Wisconsin girl has been found close to an abandoned car.
Daniela Velazquez, 17, of Wrightstown, just southwest of Green Bay, was reported as missing on Sunday, January 29, according to a Brown County Sheriff's Office statement.
Velazquez's mother reported her as missing when she didn't return home and her car was found crashed in a ditch that afternoon. Her shoes and phone were recovered outside the vehicle.
The teenager's body was found on Monday a quarter of a mile from the car, which is believed to have crashed in an accident. It isn't believed there was any foul play in regard to the death.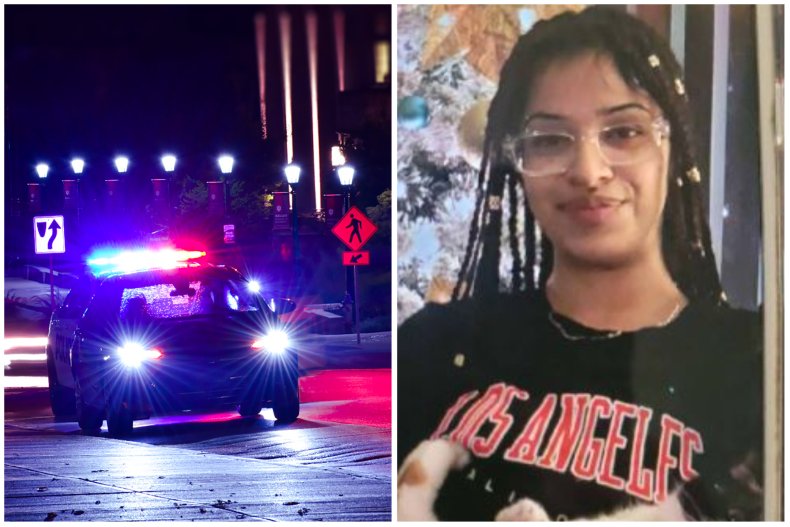 Brown County Sheriff's Office (BCSO) Capt. David Poteat said during a press conference Tuesday that snowy conditions were making it difficult to carry out a search for Velazquez.
Wisconsin was gripped by bitterly cold conditions when Velazquez was reported missing, according to Fox affiliate WLUK.
Poteat added: "As anyone knows and has been outside in the past couple of days, those aren't ideal conditions in general for searching, which added to the difficulty of it."
Police searched an area of 37 acres for Velasquez and officers used snowmobiles, a K-9 crew and drones in a bid to locate her.
An autopsy is set to be carried out, although hypothermia is strongly believed to be the cause of death.
Poteat added: "She was definitely not dressed for the weather and, you know, being outside in conditions for any extended period of time is going to result in fatality in a short period of time."
The officer explained people suffering from hypothermia sometimes take off their clothes as their body feels hot despite the freezing temperatures.
According to the Centers for Disease Control and Prevention: "Hypothermia is caused by prolonged exposures to very cold temperatures. When exposed to cold temperatures, your body begins to lose heat faster than it's produced. Lengthy exposures will eventually use up your body's stored energy, which leads to lower body temperature.
"Body temperature that is too low affects the brain, making the victim unable to think clearly or move well. This makes hypothermia especially dangerous, because a person may not know that it's happening and won't be able to do anything about it.
It added: "While hypothermia is most likely at very cold temperatures, it can occur even at cool temperatures (above 40 degrees Fahrenheit) if a person becomes chilled from rain, sweat, or submersion in cold water."
Newsweek has contacted BCSO for comment.