Frozen Palm Trees: Photos of Southern California Covered in Snow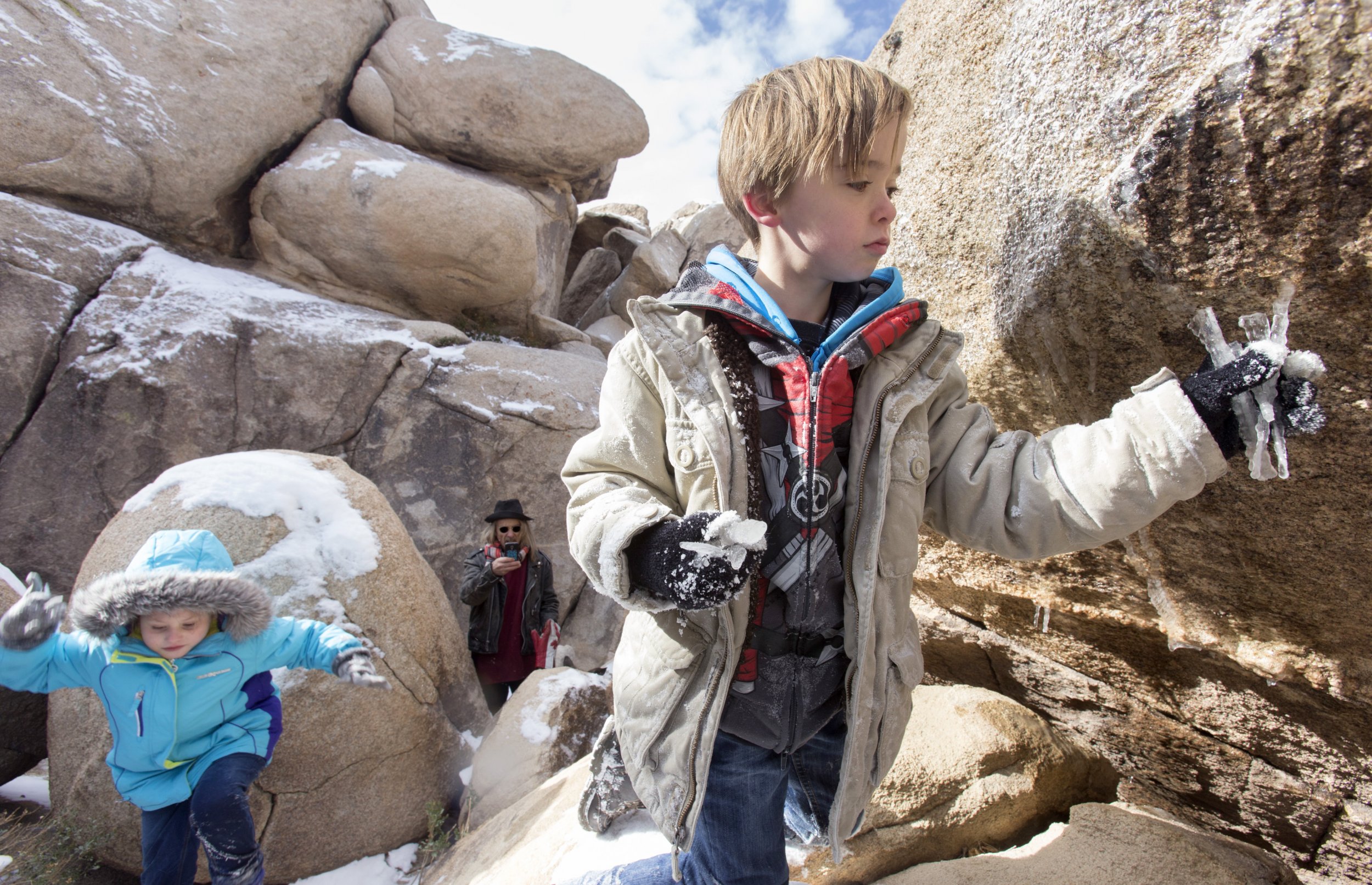 Snow hit Southern California Tuesday evening and just kept coming.
More than 180 people in their cars were stranded on snow-covered highways in San Bernardino County, east of Los Angeles, USA Today reports. Firefighters rescued some of them in the early hours of Wednesday, while others abandoned their cars and walked to nearby homes and offices. All rescue operations concluded at 4:45 a.m. Wednesday, NBC Los Angeles reported.
Southern California residents shared photos of the unusual weather on Twitter and Instagram, tagging photos of frozen palm trees and snowmen with the hashtag #SnoCal.