Frustrated Asylum Seekers File Lawsuit Against German Refugee Center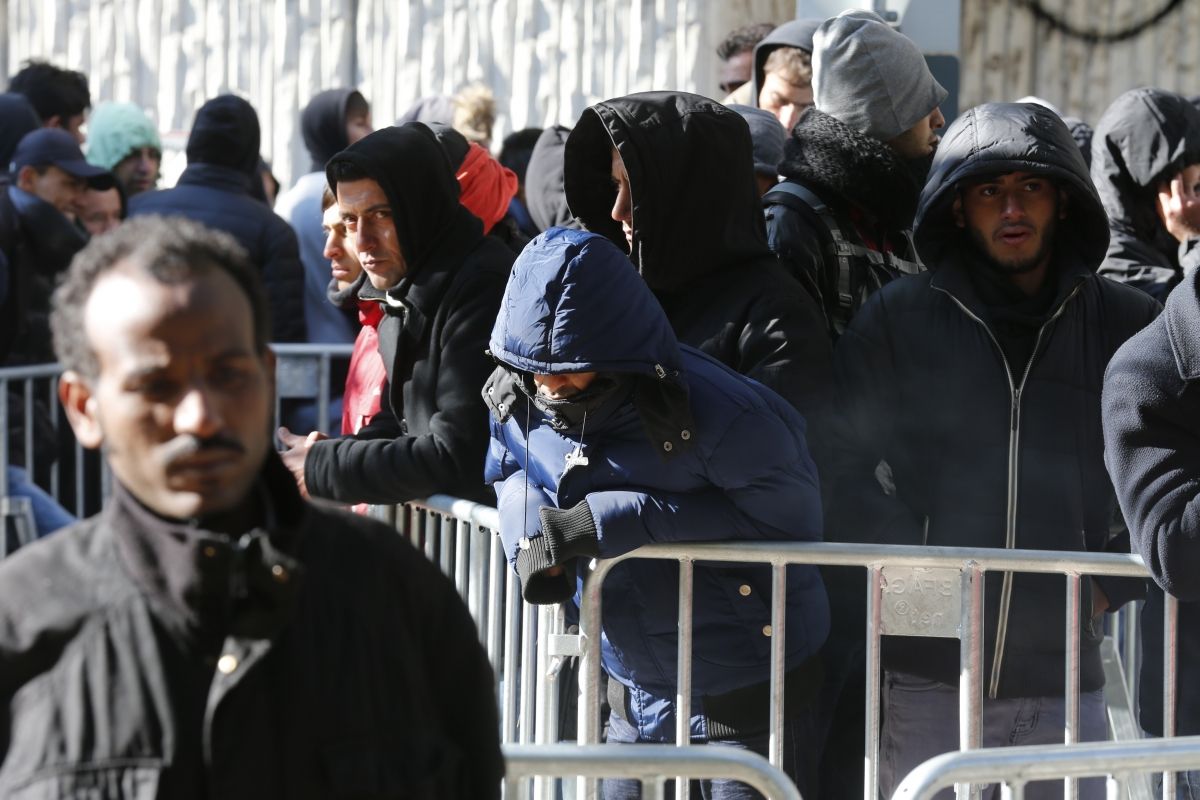 A group of around 20 asylum seekers has filed a joint lawsuit against a refugee center in Berlin, claiming the center's registration process is taking too long. The group says that the delay is depriving them of crucial social benefits, according to AFP.
The group lodged the complaint against the Berlin State Office for Health and Social Affairs, the authority in charge of administering Germany's refugee influx. The complaint says that the asylum seekers have been unable to receive essential benefits—such as a bed—in Berlin's main refugee center, due to the severe delays in the registration process and despite the onset of winter, according to a court official.
AFP reports that the group will take its case to the Berlin social court, having waited a week to be registered.
A court spokesman told AFP that the plaintiffs were seeking to "put pressure on the authorities" by bringing the case, and that the court would issue a ruling in a few days. Over the past two weeks, several similar cases have been brought by individual asylum seekers, although this case concerns the largest group to bring a complaint of this nature, according to the spokesperson.
No information was given as to the nationalities of the members of the group or how they came together to present their complaint.
Local authorities across Germany say they are struggling to keep up with record numbers of asylum seekers, and reports of overcrowding have sparked unrest and fighting at some centers. Last month, a brawl broke out between hundreds of Albanians and Pakistanis, who used sticks and irritant sprays to fight each other near Kassel in central Germany.
Separately, Jrg Radek, the deputy head of Germany's police union, told German newspaper Die Welt last month that migrants should be separated by nationality or religion as a result of increasing attacks on Christians in refugee centres. He also warned that some refugee centers built to house hundreds were in fact housing thousands of refugees, leading to outbreaks of aggressive behavior.
The newspaper Bild reported last week that Germany expects to receive 1.5 million asylum seekers this year, although this figure has not been confirmed by Germany's Federal Office for Migration and Refugees.
The influx has also prompted divisions among Chancellor Angela Merkel's coalition government. Last week, the Christian Social Union, the sister party to Merkel's Christian Democratic Union, threatened to take the federal government to court over its refugee policy, arguing that the border state could no longer cope with the numbers crossing into Germany from Austria.
The chancellor's popularity ratings have also dipped in recent days. A poll published last Sunday by Bild am Sonntag showed 48 percent of those surveyed disagreed with Merkel's handling of the migration crisis, while 39 percent supported her approach.