Frustrated House Republicans Consider Bipartisan Speaker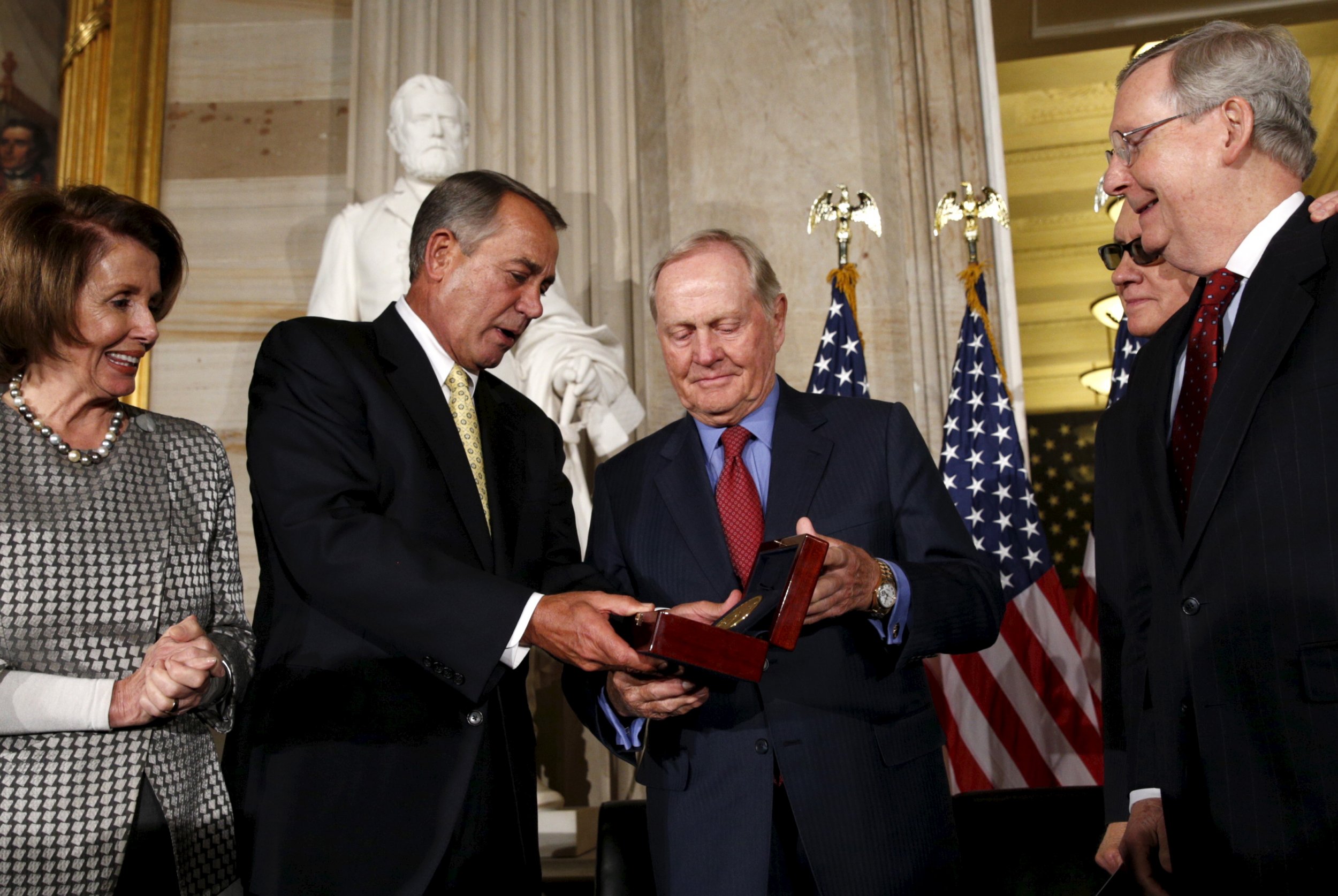 This article first appeared on the Daily Signal.
If Republicans struggle in the coming weeks to unite around a candidate to become the next speaker of the House, some GOP lawmakers are warning that Democrats may be required to elect the winner.
Though many Republicans would consider that to be a nightmare scenario, some centrists view it as a political necessity if a group of conservatives choose to reject the majority's choice for speaker.
"What part of math don't people understand?" said Representative Charlie Dent, R-Pa., in an interview with the Daily Signal. "I am pointing out the obvious. If we have 30-50 members who won't vote for the choice of the conference, by necessity we will need Democratic votes. If they want to exercise a veto, that's the attitude that could force our conference into a bipartisan coalition for a Republican speaker."
The House Freedom Caucus, a conservative group credited with helping push out Speaker John Boehner, has 40 or so members and effectively has veto power in the election of a new speaker of the House. That's because the winner requires 218 votes to become speaker (the majority of the entire House), meaning he can't afford 29 or more defections.
The expectation is that the House's 188 Democrats would either vote "present" or in favor of House Minority Leader Nancy Pelosi, D-Calif. But if Democrats were inspired to vote for the Republican speaker instead—perhaps because the favored candidate is more moderate and would agree to concessions—that could limit the authority of conservative opponents.
Still, such a proposition seems unlikely.
"I don't think it is a possibility," said Representative Raul Labrador, R-Idaho, of a speaker being elected with Democratic support. "It's just not going to happen." Labrador, a Freedom Caucus founder, told the Daily Signal he's spoken with a number of centrist Republicans who have "dismissed the idea outright."
"I want to see Charlie Dent go back to his district and face Republican voters in a primary after voting for someone Nancy Pelosi wants to be speaker of the House," Labrador said.
According to Politico, at least a dozen Republicans are considering speaker campaigns if Representative Paul Ryan, R-Wis., declines. The former front-runner, Majority Leader Kevin McCarthy, R-Calif., dropped out of the race after the Freedom Caucus endorsed Representative Daniel Webster, R-Fla., who remains a long shot candidate.
Labrador insists Republicans can rally around somebody else if Ryan doesn't run, although the Freedom Caucus has continued to emphasize it will subject any candidate to its long list of demands for process reform in the House.
"The fallacy out there is that only Paul Ryan can unite the party," Labrador said. "I think it's pretty sad for the Republican party if the only person who can get the votes is Paul Ryan. We have tremendous leaders who can do this job."
Dent, who leads the influential Tuesday Group, a coalition of centrist GOP members, is doubtful Freedom Caucus members would support a member who gains support from the majority of Republicans. And he worries that a candidate who concedes to conservative demands would weaken his ability to govern the rest of the party.
"They wouldn't support McCarthy, they are threatening to not support Ryan, and frankly, it seems, they will threaten not to support anyone that the majority of our conference supports," Dent said. "Look, the governing dynamic remains the same. We have a number of important measures coming up and we will need a bipartisan coalition to pass each of those measures. What is so hard to understand?"
Despite the bluster from both sides, the Daily Signal confirmed that leaders from the Freedom Caucus and Tuesday Group will meet this week to discuss ways to work together.
Pelosi, for her part, suggested "an openness to a bipartisan approach to this" during an interview at the Texas Tribune Festival this weekend.
Meanwhile, other Democrats are content to stay above the fray, watching what they see as a Republican party in chaos struggle to elect a leader.
"We don't even know when the next speaker election is going to be because the Republicans still don't have a candidate," Representative Dan Lipinski, an Illinois Democrat, told the Daily Signal, adding that he is undecided about whether he'd vote for a GOP speaker. "That may not be until January 2017."
Josh Siegel is the news editor of the Daily Signal.