Parents Of Deceased FSU Pledge Andrew Coffey Allege Fraternity Negligence, Hazing And Alcohol Abuse 'For Years' In Lawsuit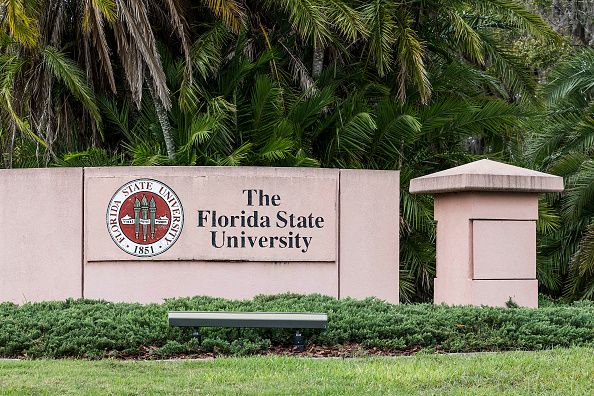 Updated | The parents of the Florida State University pledge who died from alcohol poisoning in November following hazing rituals have filed a lawsuit suing a national fraternity and nine of its members, according to reports.
Thomas and Sandra Coffey accuse the Pi Kappa Phi fraternity and some of its members of negligence in the death of their son, Andrew Coffey, 20, of Lighthouse Point, Florida. The 15-count civil suit also includes the chapter adviser and the landlords who rented the home to the fraternity.
Coffey, who had transferred to FSU as a junior, died November 3 after drinking an entire 750-milliter bottle of Wild Turkey 101 bourbon during "Big Brother" night. He was left on a couch unattended after passing out, and "sometime in the night his heart stopped and he died," the suit states. His blood alcohol level at the time of his autopsy was 0.447, or nearly six times the legal limit to drive.
Pi Kappa Phi, Beta Eta members "had been hazing and having pledges abuse alcohol for years and this was known and should have been known by each of the defendants," the lawsuit alleged. Lawyer David Bianchi told Newsweek in an email statement Wednesday that he'd been working on this case for about a month.
The suit was filed in Leon County's circuit court, in the vicinity of FSU. Bianchi told ABC News the suit does not specify an amount in damages, although it claims the plaintiffs are seeking compensation for "mental pain and suffering," as well as medical and funeral expenses.
Fraternity members identified in the suit are Luke Kluttz and Clayton Muehlstein, both 22; Brett Birmingham and Anthony Petagine, both 20; and Conner Ravelo, Christopher Hamlin, Anthony Oppenheimer, John "Jack" Ray and Kyle Bauer, all 21. All were on the fraternity's executive council apart from Ravelo, who was Coffey's "big brother."
These former members have all entered not guilty pleas for the suit. The same nine were also charged in mid-January with third-degree felony hazing counts in connection to Coffey's death. Five of them—Birmingham, Hamlin, Kluttz, Oppenheimer and Petagine—have a June 11 trial date, the Tallahassee Democrat reported on Tuesday.
According to the lawsuit, Coffey died "left all alone in a dark room surrounded by empty liquor and beer bottles, empty cups and vomit." Another pledge found him unresponsive with blue lips at about 10 the next morning and dialed 911 about 11 minutes later.
On top of negligence, the suit condemned the fraternity for other "demeaning" hazing rituals, such as requiring pledges to "hold a 5 pound brick for a prolonged period of time without dropping it" and to "stand and push [a] quarter against a wall" using only their nose for hours at a time.
The suit also questioned the national fraternity's "supposedly" strict policy against hazing and alcohol abuse, and it alleged that leadership had lifted a previously imposed "liquor ban" for that particular "Big Brother" night.
A national spokesman for the fraternity, Todd Shelton, said Tuesday that his office had no comment on the pending litigation. Pi Kappa Phi shuttered its FSU chapter soon after the November incident.
The university itself is not listed in Tuesday's civil suit. FSU President John Thrasher indefinitely suspended the university's 55 fraternities and sororities in the immediate aftermath of Coffey's death, though he did partially lift the suspension in late January to allow for philanthropy and recruitment.
An alcohol ban remains in effect, however, for all 700 student organizations on campus.
With the lawsuit filed, the next step is to serve each of the defendants. Bianchi said he does "not expect a trial setting" for this civil suit until sometime in 2019.
Twenty-six former fraternity members from Penn State University's now-defunct Beta Theta Pi chapter are embroiled in one of the largest criminal indictments in recent history levied against a fraternity and its members. The case came after sophomore pledge Tim Piazza succumbed to hazing-linked injuries following a bid acceptance night in February 2017.
This story has been updated to include comment from lawyer David Bianchi.