Tom Brady's FTX Partner Admits $16Bn Crypto Blunder on Twitter: 'I'm Sorry'
Cryptocurrency company FTX is at risk of losing billions, and CEO Samuel Bankman-Fried, who often goes by his initials, SBF, admitted to the blunder on Twitter, offering an apology.
FTX investors and token-holders, including Tampa Bay Buccaneers quarterback Tom Brady, who closed an equity deal with FTX in June 2021 and became a prominent face of the cryptocurrency company, along with his then-wife Gisele Bündchen, have had to wrestle with the repercussions after rival company Binance walked away from a deal to rescue FTX.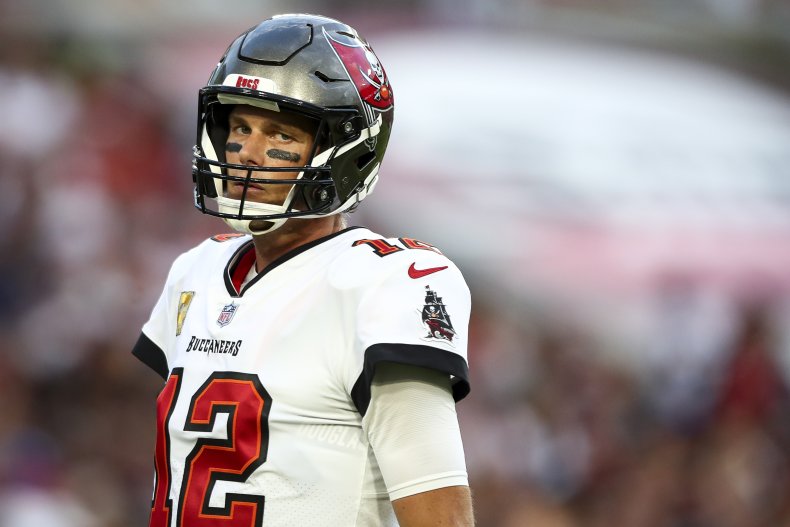 The prices of Bitcoin and Ether have fallen sharply in the past 24 hours, and FTX now faces ruin as it struggles with a funding shortfall of around $8 billion, according to The New York Times.
On Wednesday, Bankman-Fried wrote a series of 22 tweets, explaining the situation and apologizing to his followers.
"1) I'm sorry. That's the biggest thing. I f***** up, and should have done better," he posted. In a second follow-up tweet, Bankman-Fried added, "I also should have been communicating more very recently.
"Transparently--my hands were tied during the duration of the possible Binance deal; I wasn't particularly allowed to say much publicly. But of course it's on me that we ended up there in the first place.
"The full story here is one I'm still fleshing out every detail of, but as a very high level, I f***** up twice. The first time, a poor internal labeling of bank-related accounts meant that I was substantially off on my sense of users' margin. I thought it was way lower."
Bankman-Fried wrote that, on Sunday, the company saw a total of around $5 billion in withdrawals, and he said that he was going to work next to increase liquidity.
He said on Thursday that the problem was the exchange has only $4 billion in tradeable dollars to cover the $5 billion in redemption requests.
"I sincerely apologize," Bankman-Fried posted. "We'll keep sharing updates as we have them."
He has warned that there may not be enough to make customer requests whole and that "liquidity varies widely, from very to very little."
Bankman-Fried wrote: "Every penny of that - and of the existing collateral - will go straight to users, unless or until we've done right by them."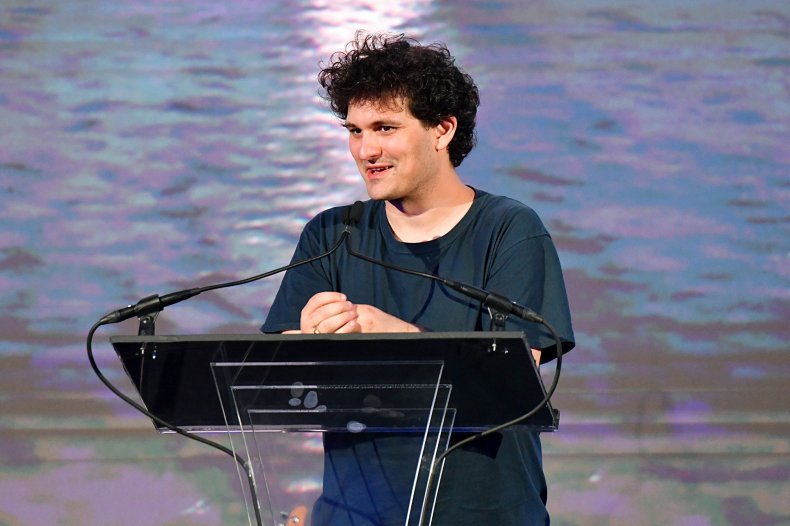 A week of wranglings has seen arch-rival Binance's chief, Changpeng Zhao, say that his exchange was going to liquidate its holdings in FTT.
This sparked a sell-off in the token and a run on FTX that led to Bankman-Fried saying he was willing to stand down if it saved the company.
Binance launched a deal to rescue FTX, but, 24 hours later, backed out of the deal, citing that it had concerns about the business practices at FTX.
This has prompted the U.S. Securities and Exchange Commission to expand their investigation into FTX, with the management of customer funds and the lending products of their cryptocurrency coming under the spotlight.
There is also a probe into the relationship between FTX and FTX.US, which Bankman-Fried has said is a separate entity to his main exchange.
He had stated that users of FTX.US "are fine," but within hours, issued another statement warning the trading would be halted on that platform within days and that users should close down any positions they need to close, as soon as possible. The statement said: "Withdrawals are and will remain open."
Do you have a tip on a sports story that Newsweek should be covering? Do you have a question about cryptocurrency? Let us know via entertainment@newsweek.com.