Fugitive Grandmother: Surveillance Video Shows Lois Reiss's Arrest in Connection With Two Murders
New footage has emerged showing the arrest of a grandmother who was at the center of a nationwide manhunt for allegedly murdering her husband and fatally shooting a woman in order to steal her identity.
Police had been hunting for Riess for weeks following the fatal shooting of her husband and another woman. Officers from Lee County Sheriff's Office, the Dodge County, Minnesota Sheriff's Department, and the U.S. Marshals Service were involved in her arrest.
Surveillance footage captured at a restaurant on April 19 in the resort community of South Padre Island, Texas, shows Lois Riess, 56, speaking to a fellow customer when law enforcement officials surround her, cuff her, and lead her away, according to ABC News.
Riess, from Minnesota, is accused of murdering her husband David Riess, 54, in late March. Police found his dead body in the couple's home in Blooming Prairie, Minnesota, around 85 miles southeast of Minneapolis. He had suffered multiple gunshot wounds.
Riess is believed to have fled to Bradenton, Florida, some 1,500 miles away. There, she is alleged to have shot and killed 59-year-old Pamela Hutchinson and taken her car, ID, and credit cards in an apparent attempt to steal her identity. Hutchinson was found dead at her Fort Myers Beach home on April 9.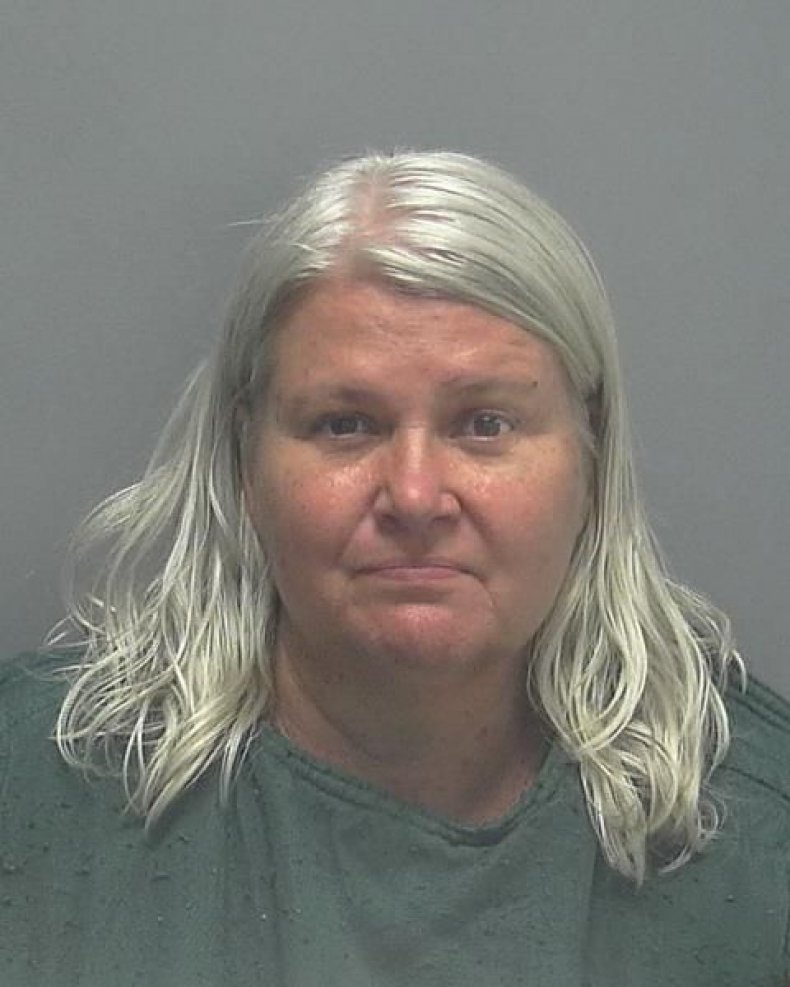 On April 13, the U.S. Marshals Service launched a nationwide search for the 56-year-old. The public were warned not to approach the "armed and dangerous" woman.
As part of the search, the Minnesota Bureau of Criminal Apprehension released footage of Riess at a gas station in Northwood, Iowa, captured on March 23. Dubbed "Losing Streak Lois" by local authorities for her gambling addiction, Riess is believed to have driven to a bank in Glenville, Minnesota, cashed over $10,000 in forged and stolen checks from her husband, and gambled most of the money away at Diamond Jo Casino in Northwood.
Following her arrest, Riess waived her right to an extradition hearing and was taken to Southwest Florida, where she is in the custody of Lee County Sheriff's Office. Riess made her first court appearance on Sunday in Lee County Florida. The judge found probable cause to deny her bond.
She is due to attend an arraignment hearing on 29 May.
"I know that I speak on behalf of Sheriff Scott when I say that we are relieved to have Lois Riess in our custody," Undersheriff Carmine Marceno said in a statement. "Her arrest is the result of excellent teamwork between state and federal law enforcement agencies, our media partners and the entire community."