196 Fugitives Walked Out of a Halfway House in Texas
Nearly 200 convicted felons on parole have warrants out for their arrests after running away from a halfway house in Texas.
Many of those who skipped parole while staying at the taxpayer-funded Southeast Texas Transitional Center have committed violent crimes, including rape and murder, CrimeStoppers' Andy Kahan told to Fox 26 Houston.
"A lot of the offenders who are convicted of sexually related offenses that have to be released or are released on parole end up at this facility," said Kahan.
This particular halfway house, on Beaumont Highway, in Houston, is not a lockdown facility and is one of five transitional centers in the state that houses sex offenders when they are released from jail.
The men living at the facility do not wear uniforms, but some wear ankle monitors. Under the terms of their release they are allowed to come and go from the facility, as long as they meet their parole meetings every night.
The ex-prisoners can enroll in "evidence-based rehabilitation programs," according to the website of the GEO Group, which operates the facility. The offenders are allowed to carry cellphones and have jobs. If they violate the conditions of their parole, a warrant is issued for their arrest.
In the first half of 2020, around 90 offenders failed to meet parole and fled the facility, making them fugitives. These men included three ex-prisoners on lifetime parole, five convicted of killing and 23 men registered for sexual offenses.
"These are dangerous criminals on the run and nobody knows, and that's a sad fact," said Kahan.
Fox 26 reported that there is no law enforcement agency actively tasked with looking for the convicted felons that have skipped parole while staying at the Southeast Texas Transitional Center.
Jeremy Desel a representative from the Texas Department of Criminal Justice (TDCJ), explained to Newsweek that the department has more than 85,000 parole offenders under its supervision.
"At any given time there are thousands of those offenders who have warrants out for their arrest for parole violations," he said. "TDCJ is not a law enforcement agency and has no arrest power so we depend on local law enforcement agencies to arrest offenders on those parole warrants. They are published on both Texas and nationwide police teletypes. We extradite from all over the nation."
Newsweek has contact the GEO Group for further comment.
Update 8/11/20: This article was updated to include a quote from the Texas Department of Criminal Justice.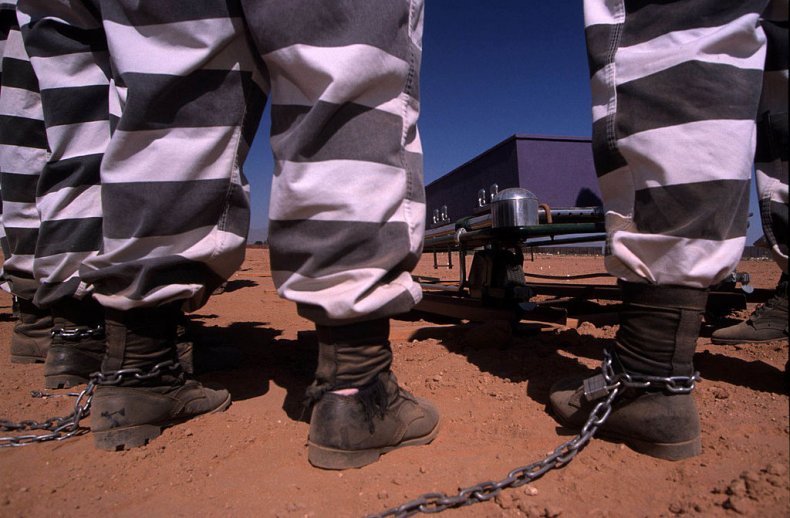 A recent case saw a fugitive child sex offender captured after skipping parole and evading arrest for 20 years.
Kentucky sex offender James William Meece was found in Los Angeles after violating his parole in 1999. He avoided capture by using an alias and conning those around him, telling them he was a Vietnam prisoner of war, among other deceptions.
Meece was discovered by police with a woman he'd married shortly after skipping parole two decades before.
"Subsequent investigation revealed Meece and the woman had gone to great lengths to keep the marriage concealed. Beginning in late summer 2018 investigators discovered numerous indicators that the woman was still in contact with Meece and revealed several things she had done on his behalf, using different aliases for him," said the official U.S. Marshals Service press release.