Fukushima Cleanup: Highly Radioactive Nuclear Fuel Will Remain in Reactors Until at Least 2023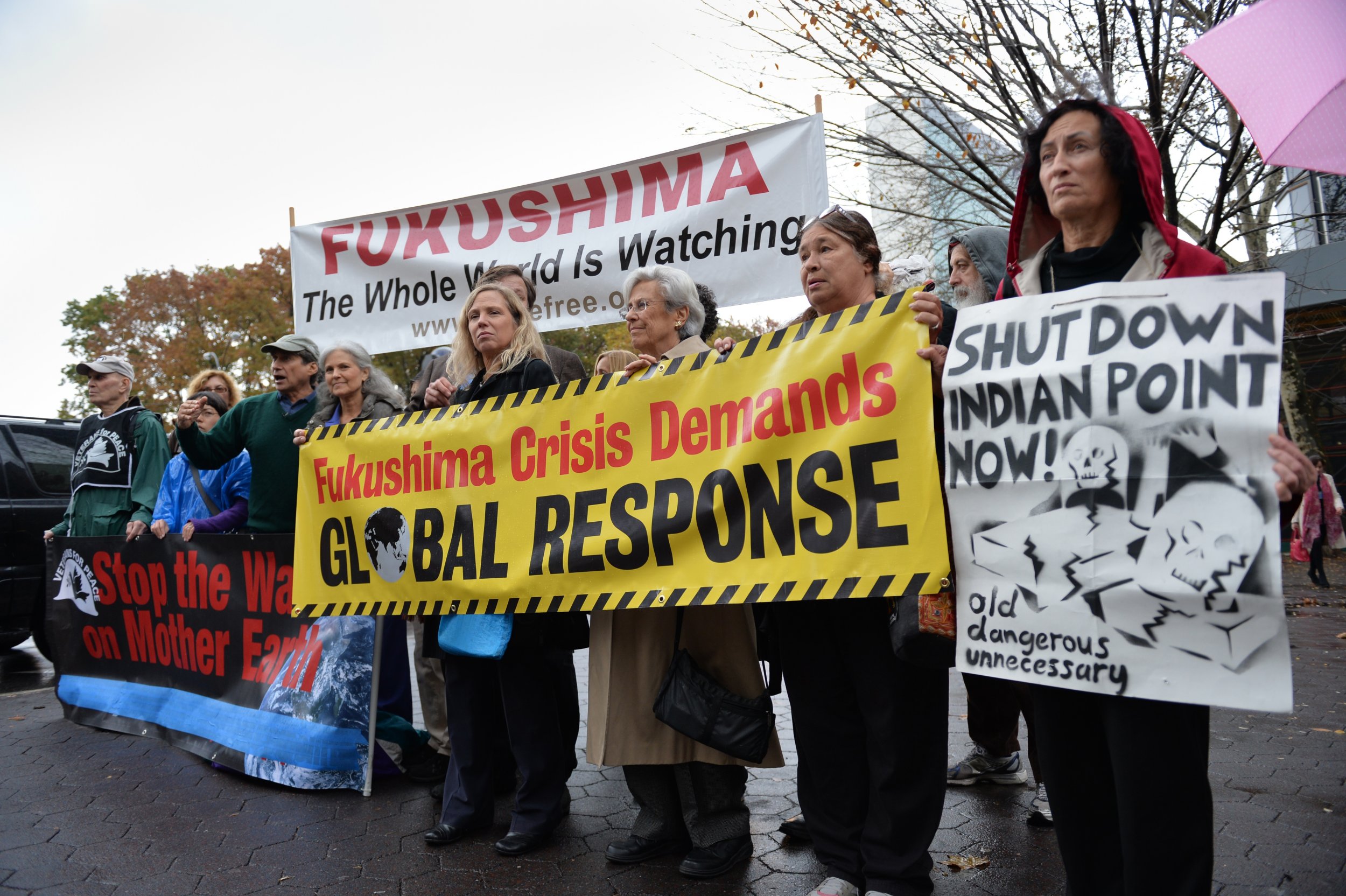 Cleanup plans at the Fukushima nuclear plant will be delayed yet again, officials announced Tuesday.
It's been more than six years since an earthquake and tsunami damaged the Japanese nuclear power plant, causing highly radioactive materials to be released. In response to the disaster, the Japanese government outlined a plan to decommission the plant, which it estimated will take between 30 and 40 years.
Tuesday's revision will delay the removal of radioactive fuel rods from reactor Units 1 and 2 by at least two more years. The extraction now will begin in fiscal 2023. The plan to remove the rods from the Unit 3 reactor will remain on schedule and begin next year.
The delayed removal at Units 1 and 2 "is an unfortunate setback, but will probably not result in a large increase in risk to the public," Edwin Lyman, a senior scientist at the Union of Concerned Scientists, told Newsweek via e-mail. "The heat of the spent fuel resulting from radioactive decay has decreased significantly since the time of the March 2011 accident, reducing the risk of a large-scale fire breaking out in either of the pools."
The reason for the delay? New technical problems and additional safety precautions, The Japan Times reports.
"For Units 1 and 2, it makes sense to prioritize protection of the workers on site by working carefully and deliberately, rather than try to rush spent fuel removal. In the case of Unit 1, heavy and highly radioactive rubble must be taken out of the pool before the spent fuel can be removed, and for Unit 2, the roof of the reactor building must be dismantled," Lyman, co-author of Fukushima: The Story of a Nuclear Disaster, explained.
The decommission plan still has a start date of 2021 for removing the melted fuel debris, which is the most challenging part of the process because its exact location is unknown. Researchers are working to build robots durable enough to handle the high levels of radiation.
Due to the difficulty of this operation, delays should be expected, Rodney C. Ewing, a professor at Stanford University and former chairman of the Nuclear Waste Technical Review Board—an independent federal agency that reviews Energy Department programs, including Yucca Mountain—told Newsweek via email.
"Another major issue will be the conditioning, storage and final disposal of the nuclear fuel. These plans have yet to be developed," Ewing said.