Fukushima Disaster: Former Nuclear Power Plant Executives to Stand Trial for Deaths of Over 40 People
Three former executives at the Tokyo Electric Power Company (TEPCO) are due to stand trial at Tokyo District Court Friday, in connection with the 2011 Fukushima nuclear disaster.
The trio face criminal charges following three nuclear meltdowns after the emergency generators needed to cool the nuclear reactors malfunctioned following a 9.1 magnitude earthquake and tsunami in Tohoku, Japan.
The ensuing nuclear catastrophe—the biggest since Chernobyl in 1986—led thousands of people to flee their homes and resulted in the death of more than 40 hospitalized patients who were evacuated from the Fukushima area, in addition to the estimated 22,000 people killed or unaccounted for after the country's largest earthquake.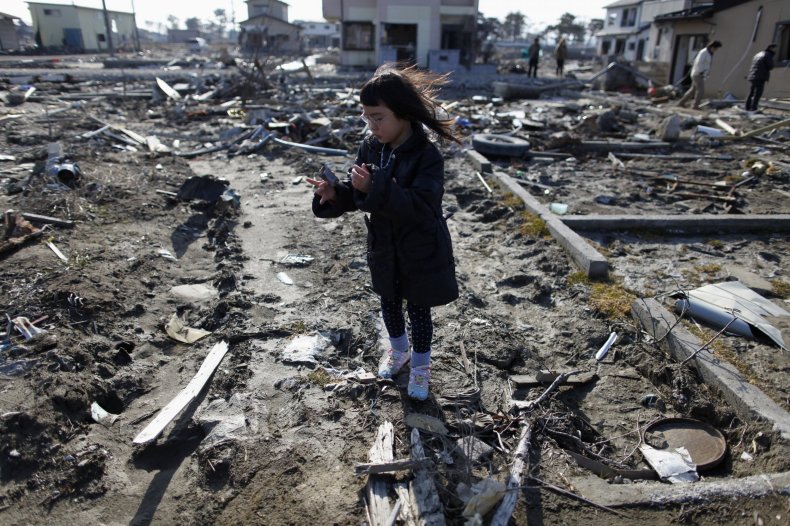 The hearing comes one year after former TEPCO chairman, Tsunehisa Katsumata, 77, and the two former vice presidents Sakae Muto 66, and Ichiro Takekuro, 71 were charged with professional negligence leading to injury or death. They have all pleaded not guilty ahead of the trial.
Related: Farming resumes at Fukushima
"We hope the trial will shed light on the responsibility for this accident. The accident hasn't been resolved. There is nuclear waste from the cleanup efforts everywhere in Fukushima, and there are still many unresolved problems," Ruiko Muto, who heads the group that pushed for the trial, told The Japan Times.
In 2008, TEPCO conducted an internal study, simulating the events of a 52-foot-high wave and a 8.3 magnitude quake, The Japan Times reported. The extent of the damage suggested that executives ignored the findings, as the wave that hit the nuclear plant reached 45 feet.
Following the disaster, TEPCO was required to pump tons of water into the plant to cool the reactors. The government spent $15 billion collecting radioactive topsoil from the site, and residents are now, after six years, being encouraged to return home.
Decommissioning the power plant is expected to take four decades. In February, sievert readings of 530 Sv were recorded in reactor No. 2: In context, 1 Sv is enough to cause radiation sickness, while 5 Sv would kill half those exposed after one month.