Japan: Nuclear Reactor Behind Fukushima Disaster Considered for Another Power Plant, Against Safety Regulations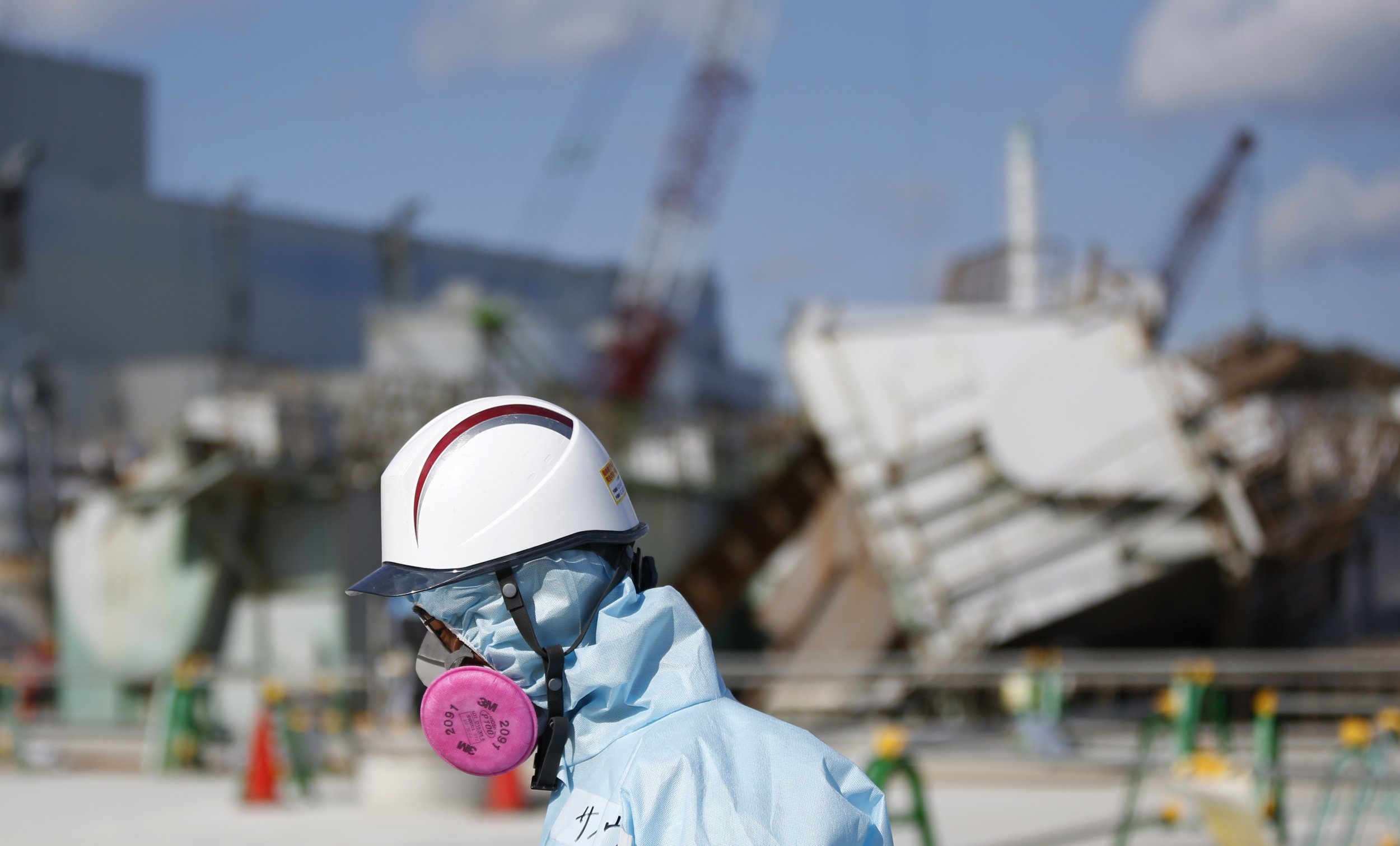 The company operating the nuclear reactor for a power plant in Japan is requesting government approval to keep it running—even though safety regulations were introduced to make sure that didn't happen. The Japanese government mandates a limit of 40 years for nuclear reactors; the Tokai No. 2 has been running since 1978.
Today marked the fourth time Japan Atomic Power Co. filed an application with the Nuclear Regulation Authority for an extension, but the first time one was made on behalf of the plant's boiling water reactor. As the Japan Times reported, that reactor is the same type as the one used at the Fukushima No. 1 complex, the site of a nuclear disaster in 2011.
Though it's currently offline, the Tokai No. 2 nuclear power plant sits in Ibaraki Prefecture on the Pacific Coast of Japan, which puts it in the most densely populated region of any nuclear plant in the country. Nearly 1 million people live in the surrounding area. The government currently has no emergency evacuation plan in place.
The Fukushima disaster was what prompted new safety regulations to include a 40-year limit on reactor usage. Japan Times reported that the Nuclear Regulation Authority is currently evaluating Tokai No. 2's safety features to determine whether it will be declared fit for reactivation. If it's still not approved by November 2018, it will be decommissioned for good.
The Nuclear Regulation Authority has already approved 20-year extensions for three other reactors belonging to Kansai Electric Power Co. Japan Atomic Power Co. will need 180 billion Japanese yen (a little over $160 billion) to bring the aging reactor's safety measures up to par.
That sum might be an issue since Japan Atomic Power Co. is in financial crisis. According to Nikkei Asian News, the Tokai No. 2 plant is "the company's best hope of returning to its flagship business providing power to Japan's utilities. Of the company's four nuclear reactors, two are already slated for decommissioning." The third is being considered for reactivation, but its future is uncertain since it sits on an active fault line.
In 2011, an earthquake brought on a tsunami struck that the Fukushima Daiichi Nuclear Power Plant. Multiple nuclear reactors melted down. If power is lost to a boiling water reactor like the one used at Fukushima and Tokai, then emergency cooling water needs to be supplied to other external pumps. Radiation expert Andrew Karam, who's visited the Fukushima site, explained what played out in Popular Mechanics:
"As crews raced to contain the disaster, one of their biggest challenges was to add cooling water to the reactors and find a way to power pumps needed to circulate this water through the reactor cores and spent fuel pools. Ultimately, the answer was to bring in power barges to allow pumping seawater into the reactor plant to keep the core cooled. By the time this was accomplished, the core had already been damaged beyond repair. But it didn't matter. Once seawater has been introduced into a reactor plant, it will never operate again."