Fukushima Nuclear Plant Radioactive Waste Flowed Into Bay for Five Years After Disaster
Radioactive waste from the Fukushima Daiichi nuclear power plant in Japan flowed into Tokyo Bay for five years after the 2011 disaster, according to a new study.
Hideo Yamazaki, a former professor of environmental analysis at Kindai University told The Asahi Shimbun that 20,100 becquerels of cesium per square meter were found in the mud of the Kyu-Edogawa river five years after a tsunami caused the meltdown of the plant.
Cesium-137 is a dangerous fission product that is a radioactive isotope found in nuclear reactors and nuclear weapons. The waste in the river was emptied into the Tokyo Bay.
Yamazaki's team measured a maximum of 104,000 becquerels of cesium per square meter from the mud he and his study team collected in July 2016 in the same area of the bay. The cesium that was released at the beginning of the Fukushima plant meltdown was located upstream in the river in Chiba prefecture. The substances eventually moved downstream into the Tokyo Bay and seeped into the mud, Yamazaki told the publication. A becquerel is the International System of Units (SI) used to measure radioactivity.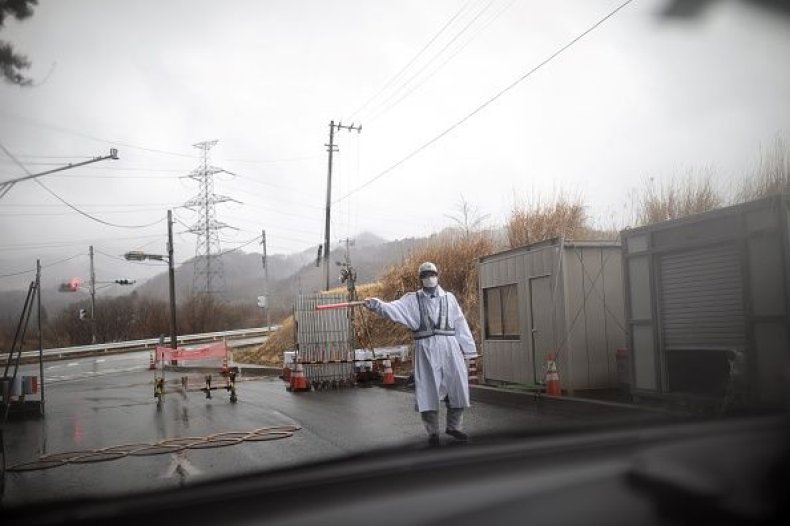 The highest level of radioactivity that was found in the mud during the 2016 study was 350 becquerels, The Asahi Shimbun reported. The Japanese government has said soil with 8,000 becquerels or lower of radioactive cesium per kilogram could be used in constructing new roads.
The flow of the dangerous radioactive chemical came after a 9.0 magnitude earthquake and tsunami that struck Japan on May 11, 2011. The devastating events left up to 20,000 people dead or missing. The tsunami slammed into seawalls and caused a power outage at the Fukushima Daiichi nuclear power plant. The natural disasters caused three out of the six nuclear reactors of the Fukushima No. 1 plant to have severe meltdowns.
In April, an employee at the plant during the time of the meltdown told a Japanese court that his former boss kept delaying the construction of a protective wall despite knowing that a tsunami could hit the plant.
A safety test conducted in 2008 proved that if an earthquake would strike, it could cause a 52-foot high tsunami, The Asahi Shimbun previously reported. The employee said the Tokyo Electric Power Company (TEPCO) was ready to build the wall, but former TEPCO Vice President Sakae Muto dropped the project.
SaveSaveSaveSave