Fukushima Nuclear Cleanup Shows New Images of Radioactive Reactor, But Robot Fails to Find Melted Fuel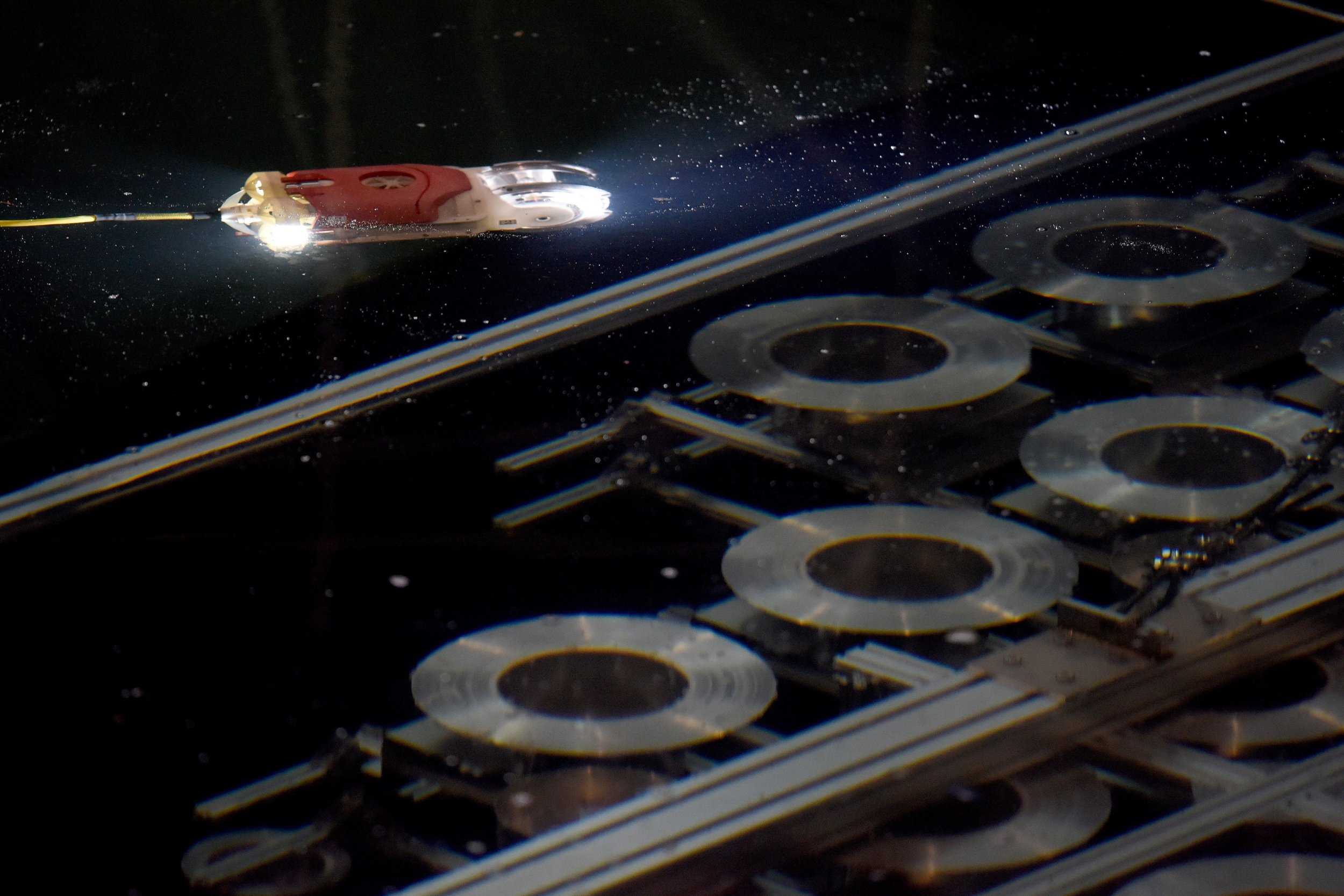 Updated | The Japanese company in charge of the wrecked Fukushima No. 1 nuclear power plant has sent its newest robot to the flooded depths of the site, where deadly levels of radiation have destroyed all previous devices.
The Tokyo Electric Power Company (TEPCO) said Wednesday that the swimming robot, a remote-controlled underwater vehicle nicknamed "Little Sunfish," had so far succeeded in surviving the toxic ruins of the plant, which was destroyed during a 2011 earthquake and tsunami that killed more than 15,000 people and initiated a series of meltdowns at the Fukushima site. The robot, built by Toshiba and the state-funded International Research Institute for Nuclear Decommissioning, is TEPCO's latest attempt to explore the plant's three reactors in search of melted fuel debris and, despite not discovering its target, officials said the day had proved to be informative.
Related: Fukushima's nuclear waste will be dumped into the ocean, Japanese plant owner says
"This was the first time that a robot has entered the containment vessel of reactor 3," TEPCO spokesperson Takahiro Kimoto told The Japan Times. "We think this is a big step."
The robot, which is less than a foot long and shaped like a cylinder, reportedly plunged into the roughly 20 foot waters and swam for about three hours, revealing never-before-seen images of the No. 3 reactor, one of three to have gone through a meltdown in 2011. Prior attempts to explore the No. 1 and No. 2 reactors proved unsuccessful when the robots either became stuck or overwhelmed by the "unimaginable" levels of radiation still haunting the abandoned nuclear power plant. What Little Sunfish revealed Wednesday, however, was just how badly damaged the No. 3 reactor was.
"The damage to the structures was caused by the melted fuel or its heat," Kimoto said, according to the Associated Press.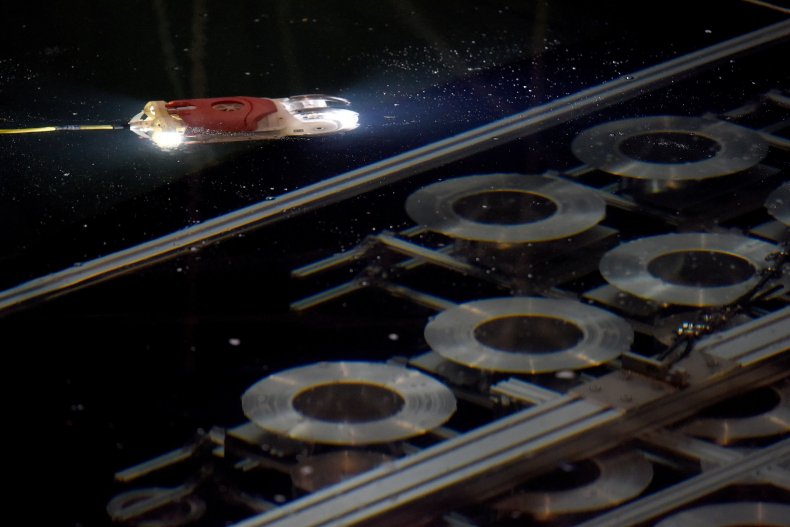 Without locating the melted fuel debris still stuck at the bottom of the Fukushima plant, the site can not be recovered. A deeper investigation has been scheduled for Friday. Little Sunfish is equipped with lights, five propellers, two cameras and an instrument used to measure radiation, Sky News reported. It's been designed to withstand up to 200 sieverts of radiation. Only five sieverts would kill about half of the people exposed to it after one month; however, readings of up to 530 sieverts have been detected in other parts of the site.
The cost of TEPCO's more than six-year-long cleanup process was doubled to a staggering $188 billion last year, and its agenda remains severely behind schedule. TEPCO also has struggled to decide what to do with about 777,000 tons of water that was contaminated with tritium when it was used to cool down the plant's cores. TEPCO managed to filter other, more harmful substances, but has a stockpile of hundreds of tanks to store the tritium-laced water on site.
Earlier this week, TEPCO chairman Takashi Kawamura said that the only solution was to dump the tanks into the Pacific Ocean. Officials said tritium is relatively harmless in smaller doses, but local activists and fishermen have lamented what they say will be a further negative perception of the country's environmental situation after experiencing the world's worst nuclear disaster since the 1986 meltdown in Ukraine's Chernobyl, which is still largely off limits to the general public.
This article has been updated to reflect that 5 sieverts would instantly kill about half of those exposed after one month.