Fukushima Nuclear Cleanup: Tokyo Electric Power Starts Removing Fuel From Melted Reactor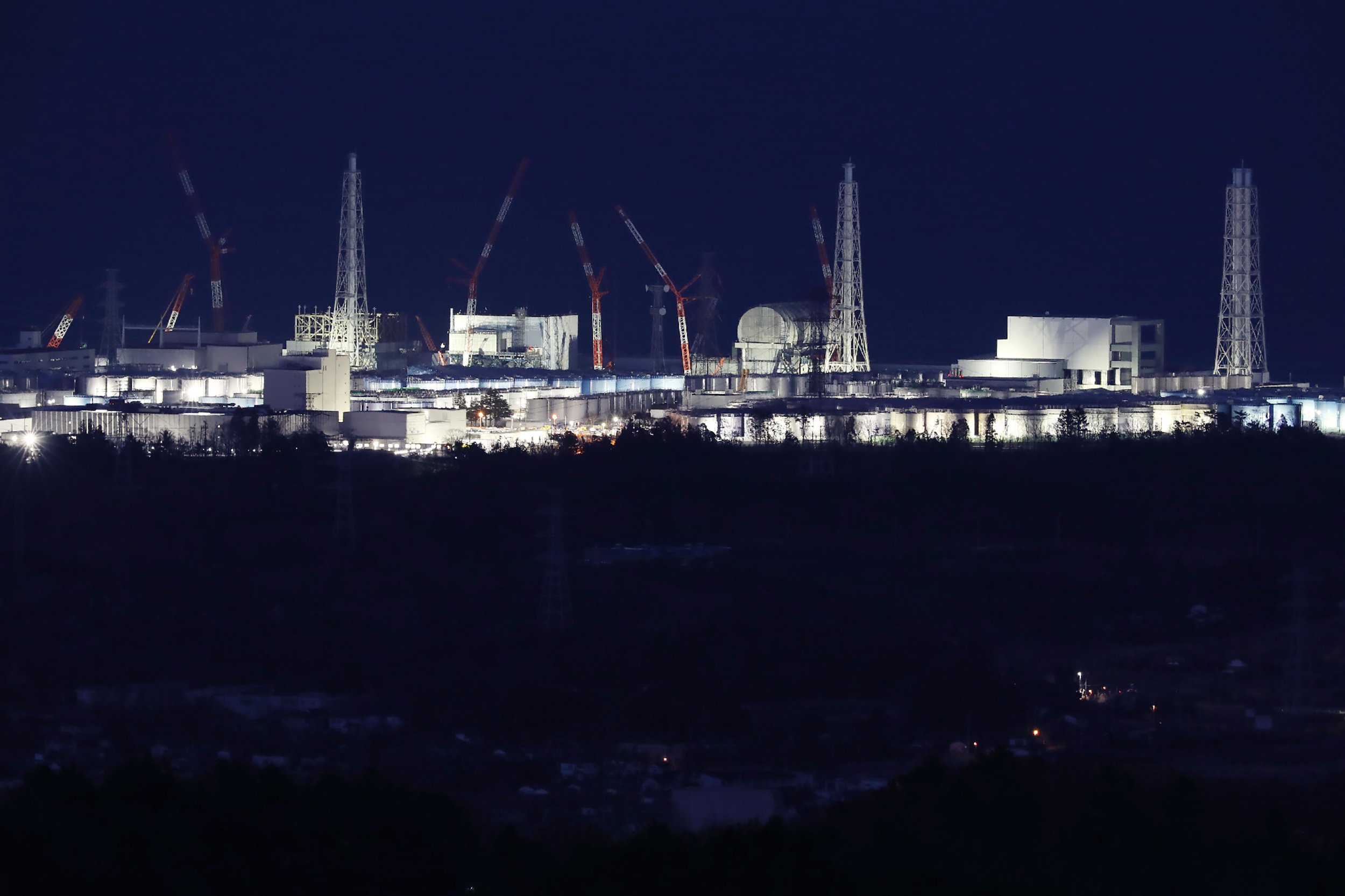 In 2011, an earthquake and tsunami caused the meltdown of three reactors at the Fukushima Daiichi power plant in Japan. Now, in a milestone in the efforts to decommission the plant, workers have begun removing fuel from a cooling pool near one of these three reactors.
The operator of the plant—Tokyo Electric Power Co. (Tepco)—said on Monday that its employees had started the process of taking out 566 used and unused nuclear fuel rods that are stored in the pool at reactor Unit 3, the Associated Press reported.
The operation to remove the fuel rods from Unit 3 is likely to take about two years, according to Tepco, although the same process will have to be carried out for the other two reactor units.
Fortunately, the fuel rods were not damaged in the 2011 incident—the world's worst nuclear accident since Chernobyl—but the company say that moving them from their location in uncovered pools within the reactor buildings to safer ground is an important step for preventing disaster in the event of another major earthquake.
The work was supposed to begin about five years ago but was because of several problems, such as the presence of radioactive debris.
To remove the rods, workers are using a remotely operated crane from a control room about 1,640 feet away from the reactor building that houses the rods because radiation levels there remain high.
In an operation that is being carried out entirely underwater to prevent radiation leaks, workers are using the crane to take the fuel rods from their storage rack and place them in a protective cask that can hold seven units.
Once each of these protective casks is full, they will be lifted out of the pool and taken to another one in the plant that is located on safer ground.
The latest moves are not likely to be the hardest part of the decommissioning process. This is because melted fuel is still inside the nuclear reactors themselves, which is going to be very challenging to remove. In fact, it is not clear how this operation will be carried out, in part, because not much is known about the melted fuel—for example, where it is located exactly.
On Sunday, during his first visit to the stricken power plant in more than five years, Japanese Prime Minister Shinzo Abe made a pledge to revive the areas that were evacuated after the disaster.
"Our basic policy is that every minister is a reconstruction minister," he said, according to The Guardian. "We have reaffirmed our commitment to work for the revival of Fukushima and northeastern Japan."
In total, the decommissioning process is expected to take about four decades to complete, according to current estimates.