Full Coachella Lineup Causes Excitement and Disappointment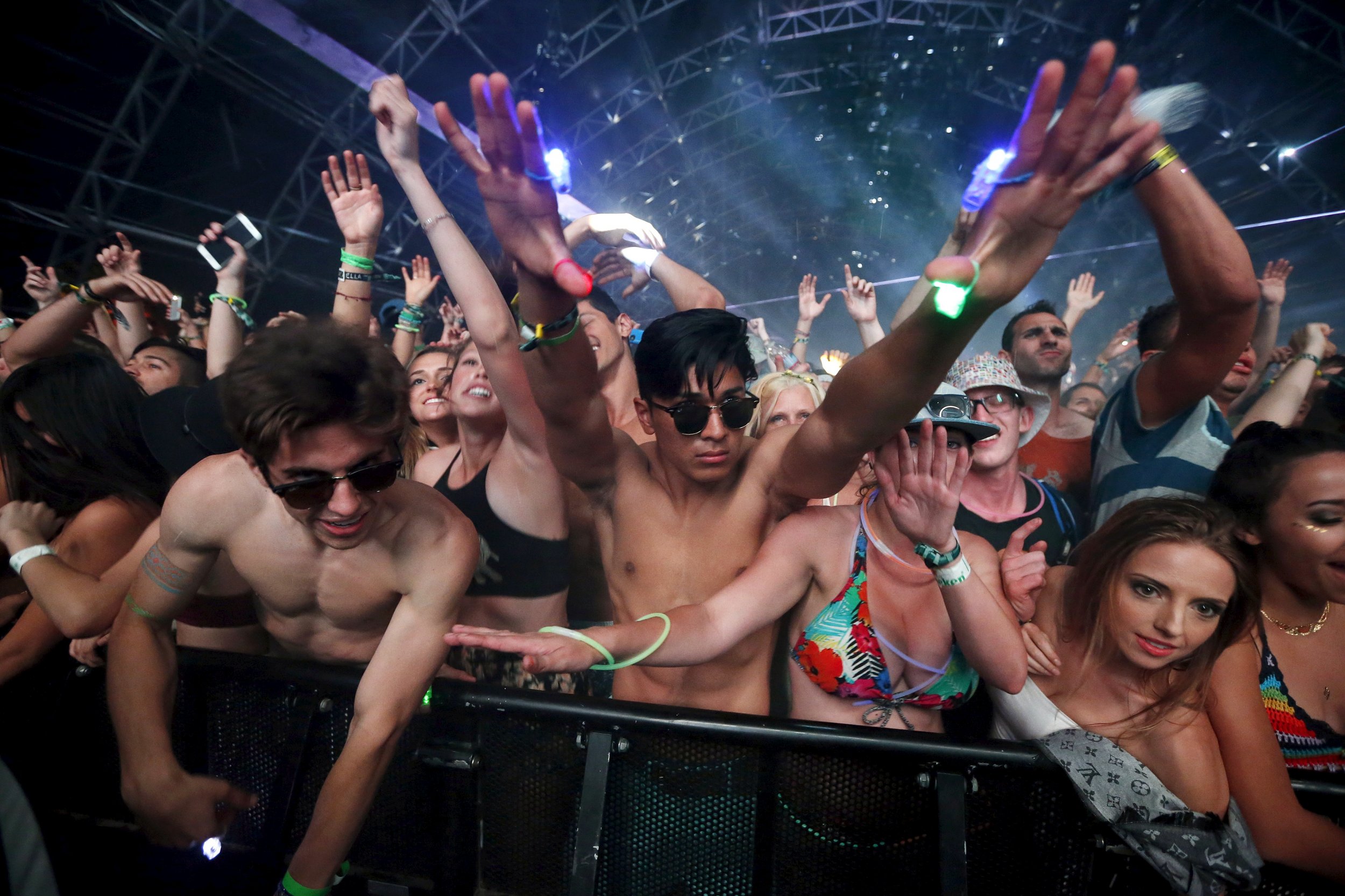 The Coachella Valley Music and Arts Festival has brought a lineup of artists to stages in Indio, California, nearly every year since it was founded in 1999. The festival announced its full lineup Monday night for the 2016 iteration, which will feature electronic musician Calvin Harris and reunions from LCD Soundsystem and Guns N' Roses as headliners.
The two-weekend event held from April 15 to 17 and April 22 to 24 of this year will also include performances by Ellie Goulding, Sufjan Stevens, Beach House, Sia, Halsey, Miike Snow and dozens more. The tweet sent from Coachella to announce the lineup has been retweeted more than 34,000 times and favorited nearly 42,000 times in less than 24 hours.
News of the two major reunions, and their performances at Coachella, came just before the new year. Festival-goers will have a chance to see LCD Soundsystem for the first time since its farewell performance at New York's Madison Square Garden in 2011. The founding lineup of Guns N' Roses hasn't performed together in more than two decades, according to Consequence of Sound, which reported that additional details about the band's reunion should be announced when Axl Rose appears on Jimmy Kimmel Live on Tuesday. However, the Los Angeles Times and other outlets later reported that the appearance had been canceled "due to unforeseen circumstances."
Reactions to the reunions and the rest of the lineup have been mixed, with some fans revving to go and others disappointed.
Several fans expressed enthusiasm but balked at the cost of attending the festival. Single-day tickets for Coachella's 1999 debut ran $50. By 2007, a three-day pass cost $250. Coachella did away with single-day tickets in 2010. This year, the most basic general admission pass for a full weekend runs $399. Throw in a shuttle pass and the price goes up to $459. Passes are set to go on sale Wednesday at 11 a.m. PT.