Full Cold Moon to Rise Days Before Peak of Quadrantids Meteor Shower
Winter's astronomical calendar is starting with what is known as a full cold moon, days before the quadrantids meteor shower is set to streak across the sky.
All this comes after skygazers were treated to the once in a lifetime sight of the great conjunction of Jupiter and Saturn last week, when the gas giants appeared to come close in our night sky, forming what was dubbed a "Chrimstas Star." By coincidence, the event landed on December 21, or winter solstice.
December's full moon will hit its peak at 10:28 p.m. EST on Tuesday, December 29, according to NASA. It will be the 13th and last moon of 2020, and also the highest in the night sky as viewed from Earth.
Why is it called the cold moon?
The name comes from the Mohawk Native Americans of the northeastern area of what is now New York State, southern Canada and Vermont, who used the term to mark to the chilly temperatures that characterize the winter season.
Names of a similar vein are used by the Cree, who traditionally call it the Hoar Frost Moon, the Haida and Cherokee who name it the Snow Moon, the Winter Maker Moon used by the Western Abenaki, and the Long Night Moon of the Mohicans, according to the Old Farmer's Almanac. In some parts of Europe it is traditionally known as the Moon After Yule.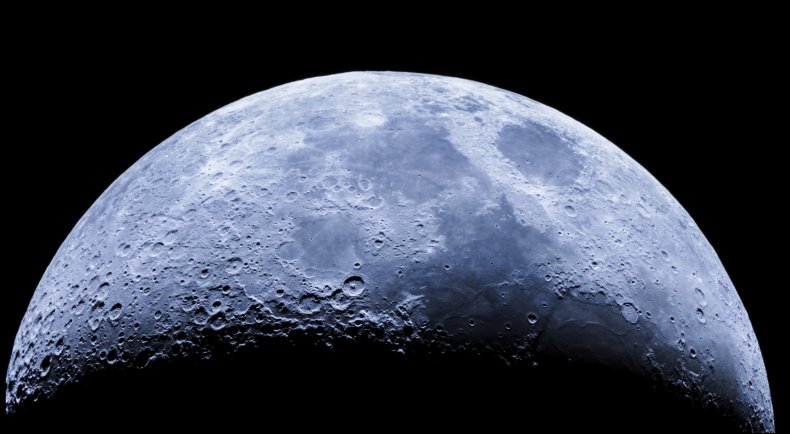 When can I see the Quadrantids meteor shower?
The Quadrantids peak annually in early January. In 2021, that will happen on January 3 at 14:30 UTC, according to a prediction by the International Meteor Organization. The Quadrantids have been active since December 28, and will continue to be until January 12.
But unlike Perseid or Geminid meteor showers that peak for days, the Quadrantids only do so for six hours. The so-called shooting stars (although they are really just space rocks) will be spotted at an average hourly rate of 25 during this time period. Generally, they do not have strong trains but often produce bright fireballs.
The shower is thought to be one of the best yearly meteor showers. But this prospect can be hampered by poor weather conditions, and they are not seen so easily in the southern hemisphere.
According to Earthsky.org, western North America will see the shower at its best on January 3 during predawn, while mid-northern far-northern latitudes also have a fair chance of spotting them.
To try to catch them, NASA advises finding a spot that isn't affected by light pollution, and lying flat on your back with your feet pointing northeast. After around 30 minutes your eyes will adjust to the light and you will be able to see meteors.