What Is a Full-Term Abortion? Moore Defenders Invent a Fake Medical Term to Attack Doug Jones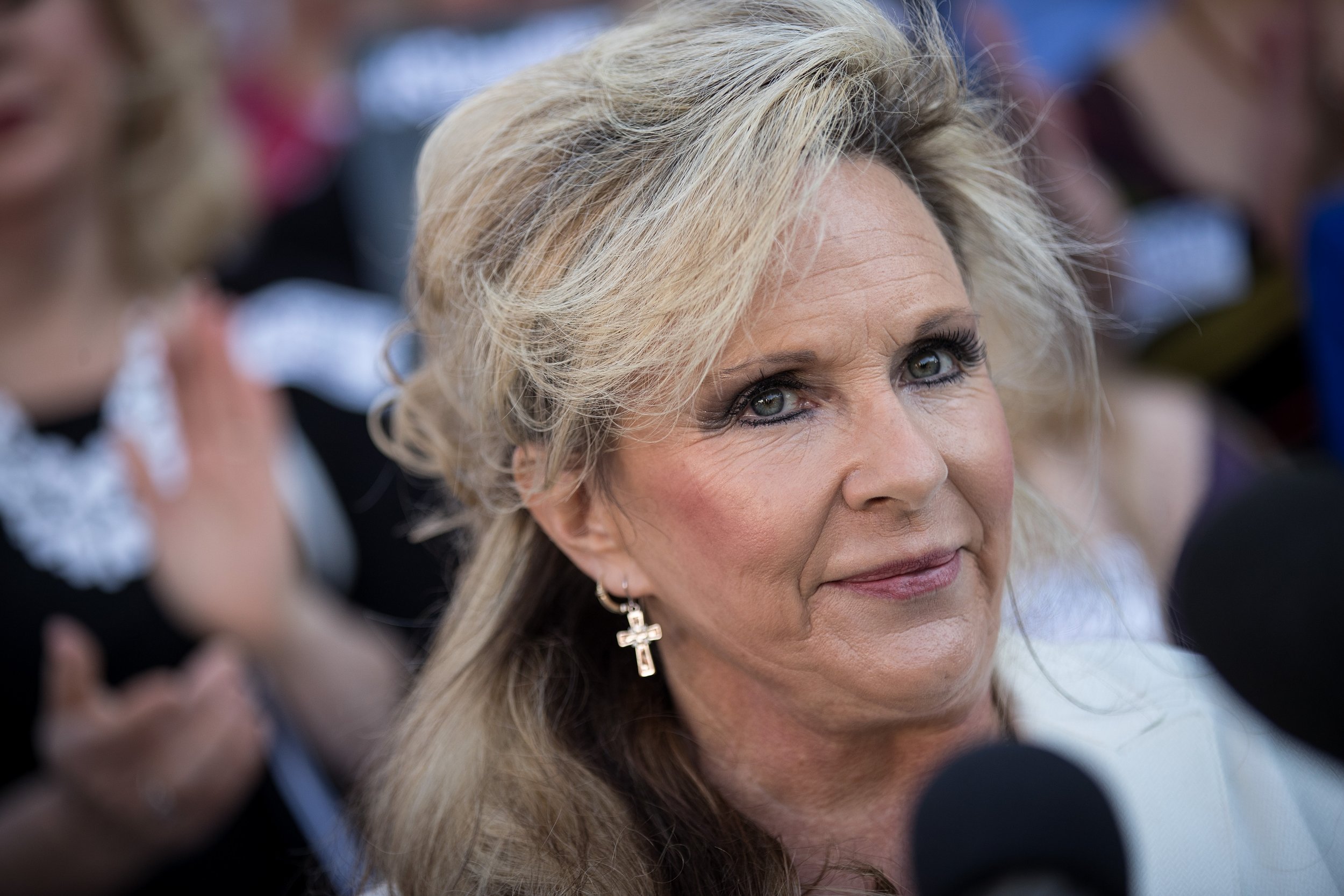 In the days after Alabama Republican Senate candidate Roy Moore faced accusations of underage sexual assault, his campaign defenders struggled to conjure reasons for people to vote for the Republican over Democratic challenger Doug Jones.
The Moore campaign has attacked Jones' hesitation to support an abortion ban that outlaws the procedure after 20 weeks of pregnancy — something they referenced as "full-term" abortion. The problem with that phrase? It's a made-up expression that implies something negative but is ultimately meaningless, according to Amy Friedrich-Karnik, the senior federal policy advisor for the Center for Reproductive Rights.
"There is no such thing as a full-term abortion. It's not a term I've ever heard before, and it's not a term that's used by the medical field," Friedrich-Karnik told Newsweek. "It would never be used to describe when a woman would have an abortion. It's not recognized by the legal community either."
The word "term" often refers to how far along a woman is in her pregnancy, with common uses being "full-term pregnancy," meaning a woman reaches the due date that a doctor expects her to give birth. An "early-term pregnancy" or "late-term pregnancy" references any delivery outside the expected birth week, according to the American Congress of Obstetricians and Gynecologists.
"Full-term abortion" appears to be invented by Kayla Moore, the wife of aspiring-senator Moore, who held a rally on November 17 to attack Jones and encourage people to vote for her husband. Moore's deputy campaign manager Hannah Ford told Politifact that the phrase "full-term abortion" references any abortion after 20 weeks. Alabama law prohibits an abortion after 20 weeks of pregnancy, aligning with a medically challenged assertion that a fetus can feel pain after 20 weeks.
"Who was an Obama delegate," Kayla asked the crowd, referencing Jones. "Who is for full-term abortion? Who is for more gun restrictions? Who is for transgender bathrooms? Who is for transgender in the military?"
Right-wing media website Breitbart used the phrase one day later, calling Jones a "full-term abortion backer" on November 18. The article did not expand on that accusation, but detailed Jones' stances on abortion that support women's right to choose.
Jones is a pro-choice candidate, and he told MSNBC host Chuck Todd in September that he would not support legislation that restricted abortion or contraception for women, sparking concerns that he would not support a 20-week abortion ban. Jones later clarified to Alabama website AL.com in November that he wants to prohibit late-term abortions unless there is a medical necessity.
Moore, 70, has denied the multiple accusations against him of underage sexual assault and predatory behavior toward children. More than 30 prominent Republicans have called on Moore to drop out of the race, but he refuses. President Donald Trump, who has previously been accused of sexual misconduct himself, has commented that it's a "very special time" for women due to the many allegations of sexual harassment coming to light.
"I think it's a very special time because a lot of things are coming out, and I think that's good for our society and I think it's very, very good for women, and I'm very happy a lot of these things are coming out, and I'm very happy it's being exposed," Trump said before adding, "Moore denies it."