Full Worm Moon Pictures: Incredible Images Show Last Night's Supermoon
Last night a supermoon graced the skies—and gave photographers around the world the opportunity to capture some spectacular images of the astronomical phenomenon.
Among some of the best images, NASA posted a captivating snap of the moon rising above the U.S. Capitol in Washington D.C., while Getty photographer Gary Hershorn managed to capture a dramatic picture of our natural satellite with the Statue of Liberty and New York City skyline in view.
Full moons occur roughly once every month when the Earth is positioned directly between the sun and the moon. In these cases, the side of the moon which faces our planet is completely illuminated, appearing like a perfect circle.
Full moons which take place when our natural satellite is close to its so-called "perigee" are often described as "supermoons"—a term which was first introduced by the astrologer Richard Nolle.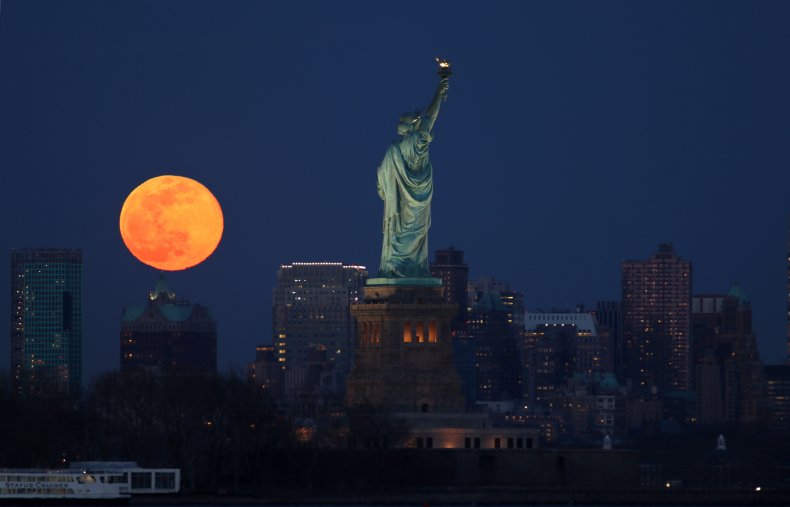 "Supermoon is a popular term indicating a full moon or a new moon happening when our satellite is close to its perigee, that is its minimum distance from the Earth," Luca Masi, an astronomer from the Virtual Telescope Project, said in a statement provided to Newsweek. "The term itself is of no scientific value: astronomers prefer to call it perigee full moon, but undoubtedly 'supermoon' is by far a much more charming name."
Supermoons appear slightly bigger and brighter in the night sky than an average full moon. However, most observers will not be able to recognize this at first glance, because the variations are not obvious and it is not possible to compare two full moons next to each other.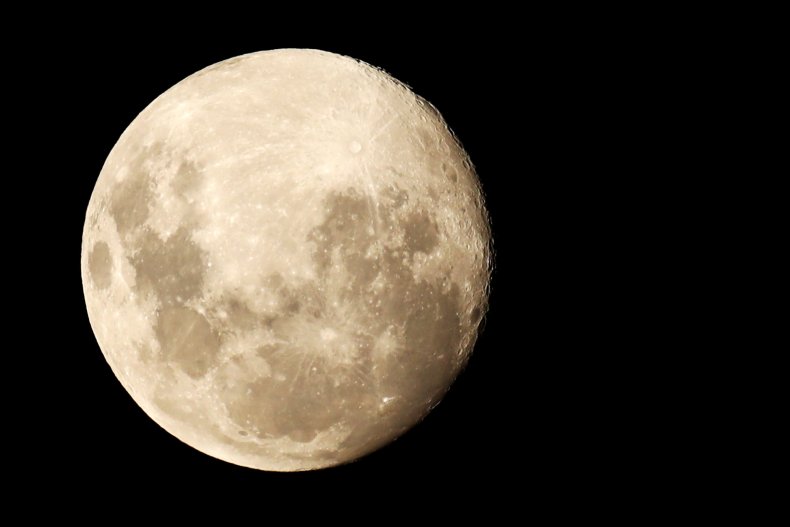 "But this adds charm to the event, a precious opportunity to admire our natural satellite in the night sky context, an increasingly overlooked and forgotten landscape," Masi said. "At its rise, the moon appears behind monuments and elements of the landscape, generating the feeling that its disk is larger than usual, but this is just an optical illusion, due to the presence of those terrestrial elements on the line of sight, giving grounds for comparison."
Last night's full moon was the second closest of 2020, according to EarthSky. At the exact moment the moon turned full—which in North America, occurred during the daylight hours (1:48 p.m. ET)—the center of our natural satellite was located 222,081 miles from the center of the Earth.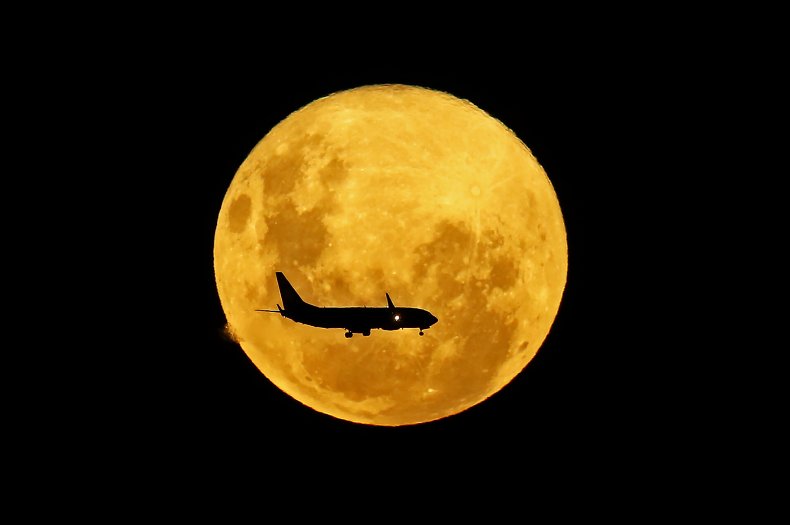 The only full moon which will be closer this year is the supermoon occurring on April 8, when the center of our satellite will be 221,851 miles away from the center of the Earth.
In fact, the March full moon—often referred to as the "worm moon"—was the second of four consecutive supermoons this year. It is also the last full moon before the spring equinox in the Northern Hemisphere—meaning it is the final one to appear this winter.