The Funding of False Facts—Advertising Money is Fueling Conspiracy Theories | Opinion
The Big Lie that the election was "stolen" from former President Donald Trump is only the most recent and most dangerous of the misinformation and falsehoods spread on cable shows, the internet and radio that have given so many citizens a warped sense of reality and divided our nation.
Sadly, that particular falsehood was stoked by irresponsible leaders emboldened by President Trump's own refusal to accept defeat at the ballot box, which abrogated the underpinning of American democracy—the peaceful transfer of power following our elections.
The Big Lie was stoked by conservative online sites, radio hosts and television personalities. Trump spent weeks claiming voter fraud, and in a perverse reversal of the American tradition of a peaceful transfer of power, he and his allies inflamed his followers to go to the Capitol to "fight" as the final congressional certification was to take place—igniting the deadly riot that engulfed the Capitol.
Even after the shocking swarming of the Capitol, which we are learning could easily have been far more deadly than it was, over 100 Republican lawmakers returned and buckled to the Big Lie by voting to overturn the legitimate election result, further feeding the rioters' belief that the election had been stolen.
QAnon supporting, recently elected congresswoman Marjorie Taylor Green has quickly turned into the symbol of a lie-spewing elected official that continues to cause millions of Americans to remain in a cloud of outrage, resentment and institutional mistrust.
The impeachment trial showcased Trump's ongoing efforts to perpetuate the notion that the election was stolen. It will probably take a long time to rid our political system of his malevolent influence. In the meantime, we can do something substantial to help purge the media ecosystem of the Big Lie echo chamber that has been created by a vast array of outlets that spread misinformation in an effort to build audiences and increase profits.
We saw in other countries how the spread of falsehoods can spark violence—in Ethiopia, Myanmar and India to name a few. We are playing with fire by continuing to allow the spread of lies, as the Capitol Hill riots proved. Media purveyors of the Big Lie bear much of the responsibility for the spread and legitimization of the falsehoods in the minds of millions of Americans.
Many corporations recognized how insidious the Big Lie was and announced they would cut off campaign contributions to Republicans who incited the mob or tried to overturn the legitimate election result. Tech platforms also took action—with Twitter and Facebook banning President Trump's use of their platforms. What we have not seen yet is clear recognition on the part of companies for the role they play in financially supporting media that regularly disseminates lies and falsehoods.
Corporations must discipline and sanction the media who spread such clear, destabilizing falsehoods, or else the appalling and irresponsible spread of misinformation is unlikely to stop.
In the long term, no rational, democratic society can be sustained while being ripped apart by vast differences in reality, facts and the truth—where common ground is found only in feeling anger and distrust.
While Fox's primetime programs garner much attention for highlighting the Big Lie and its subsidiary propositions, advertisers in those cases are making explicit decisions to continue to support those programs, despite the role the hosts play in spreading some of the most despicable amplifications of the Trump untruths.
What has generally gone unnoticed is how much advertising support exists for the hundreds of internet sites that trade in this dark misinformation, and how the companies themselves whose brands are advertised on them are generally unaware that they are providing major financial backing for this shameful media content. While many companies jumped on board the cutoff campaign contribution bandwagon, most have taken no action to alter their media buying when it comes to this kind of advertising behavior.
There is a whole new world of advertising buys that has become a key way for companies to target a desired audience. Termed "programmatic advertising," it is a way that online ad purchases are automated using various forms of data that enable companies to target audiences by algorithms through ad exchanges, which enable split-second buying of advertising inventory.
This has become an extremely effective way to find an audience with great immediacy, but it also involves advertisers supporting content that they are usually unaware they are putting money against.
A recent report from NewsGuard, a company run by former Wall Street Journal publisher Gordon Crovitz and Steve Brill, long-time expert media observer, demonstrated how many of the world's largest and most trusted corporate brands have been financially supporting sites that spread misinformation and conspiracy theories as a result of programmatic advertising.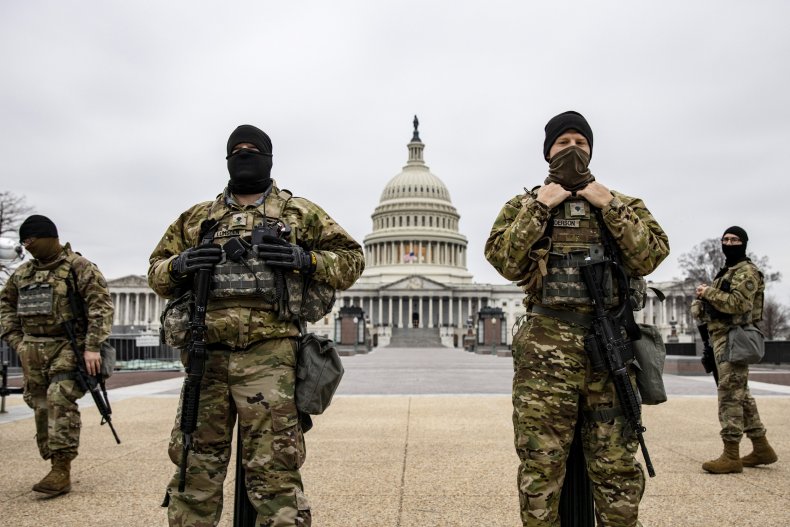 The report found that brands advertising on election misinformation sites include Progressive Insurance, Walmart, Procter & Gamble, Disney, American Express, AT&T, Bloomingdales, Best Western, Best Buy, Verizon, Michaels, New Balance and a range of nonprofit groups such as AARP, Harvard University, American Cancer Society and Planned Parenthood.
The report goes on to say these and other well-known companies have had their ads show up on websites such as ZeroHedge, The Gateway Pundit, OANN, Sputnik and American Thinker, all of which have pushed spurious conspiracy theories and falsehoods about the election.
NewsGuard found that the problem was especially pronounced for the largest digital ad exchanges like Google's DoubleClick advertising service, which placed ads on more than 80 percent of election misinformation sites, and The Trade Desk, which placed ads on more than half.
NewsGuard further found that there were 1,668 brands that funded election misinformation sites, and of those, close to half ran ads on multiple sites. Progressive Insurance was found to have run on the largest number of election misinformation sites, with 298 ads across 25 separate such sites.
According to NewsGuard, Walmart ran ads on 11 election misinformation sites, including NOQ Report, a site that has claimed "that the CIA worked with Democrats to change voting machine results ... and that COVID-19 was planned by Bill Gates and other billionaires."
Even Disney, a company with huge sophistication in digital media, placed ads on CharlieKirk.com, a site that peddled election falsehoods and claimed that COVID-19 was a hoax. According to NewsGuard, major advertiser American Express had ads on Sputnik, a Russian government mouthpiece site that promotes propaganda and perpetuates lies to U.S. audiences.
You are probably thinking that there is a very complex problem to solve here, or these companies would have certainly avoided allowing their cash to support the spread of such malicious content. The fact of the matter is, there are an array of tools that have been used in the market to keep a company's programmatic ads off sites that publish pornography and hate speech. Companies taking steps to ensure their advertising is not associated with the Big Lie or COVID-19 falsehoods is eminently doable through NewsGuard's BrandGuard service.
One would think that a Capitol Hill riot and 490,000 COVID deaths would have been enough to force corporate advertisers to react to this highly problematic issue of their advertising underwriting such malignant information. Very revealingly, of the election misinformation sites where data was available, NewsGuard had already flagged 71 percent of them for publishing misinformation about COVID-19 and those site ratings were readily available.
We have a long way to go in curing the disease of spreading false and misleading information in traditional media, big social media sites and the darkest corners of the web. Companies stepping up and making sure their ad dollars are not used unintentionally to fund the spewing of such garbage through programmatic advertising is an easy key first step.
Tom Rogers is an editor-at-large for Newsweek, the founder of CNBC and a CNBC contributor. He also established MSNBC, is the former CEO of TiVo, currently executive chair of Engine Media and is former senior counsel to a congressional committee.
Patricia Duff is CEO of The Common Good, a non-profit, nonpartisan group that encourages informed understanding of critical national issues.
The views expressed in this article are the writers' own.