Funding London's Arts: A Delicate Balancing Act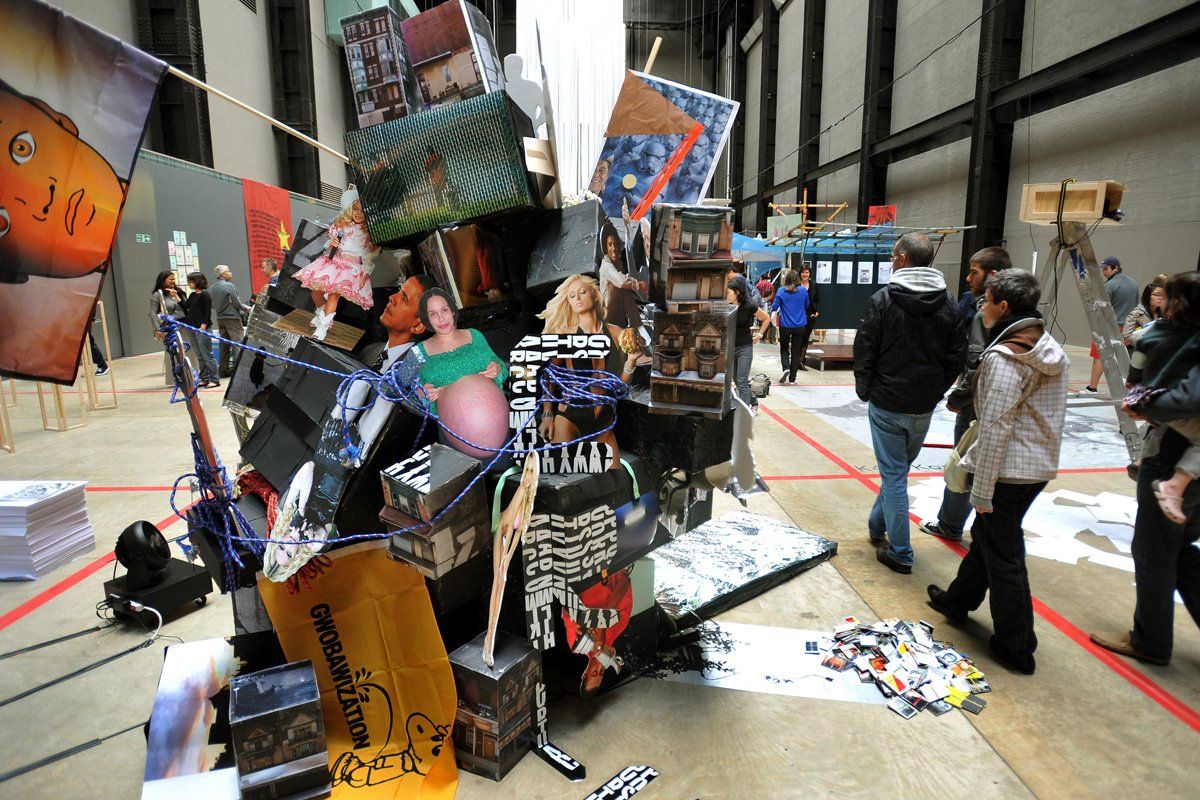 Throughout London's hushed museum corridors and noisy playhouses, the last decade and a half is being heralded as a golden age for the arts and culture in Britain. In that time, the British capital has gone from the grimy, listless seat of a diminished empire to become Europe's new cultural capital, with a reputation for innovative, world-class museums and theater productions. Just a short walk along the Thames reveals the sheer extent of its journey. Old images of the riverside power station that now houses the sleek Tate Modern gallery, which opened in 2000, show a lifeless, uninviting waterfront that today is dappled in the shade of hundreds of birch trees, welcoming the droves of tourists that meander through the museum every day.
This era owes itself largely to a dramatic shift in the way cultural institutions like museums and theaters are paid for. If the continental European and American models for funding the arts rest at either end of a spectrum—with the European model leaving cultural institutions completely state-funded, and the American relying almost entirely on private philanthropy—then Britain has positioned itself happily in the middle. Over the past 15 years, it's broken with convention by mixing publicly funded "seed capital" with a healthy dose of American-style fundraising from wealthy donors and corporate sponsors. Thus, not only has the government continued to play a decisive role—the level of public spending on the arts has more than doubled to $700 million since the mid-1990s—but private investment has also jumped from roughly $500 million to more than $1 billion at its height in 2008, spurred on by new grant-making programs that encourage arts organizations to raise their own matching funds.
But like all golden ages, this one is being recognized only now that it's coming to an end. Since the economic crisis began, private giving has dropped by about 10 percent and continues to fall, and the spigot of public money has run dry. The British government's finances are in worse shape than they've been in a generation. Public debt stands at about $1.4 trillion, and the U.K.'s budget deficit is now the highest in Europe. In response, Britain's new coalition government is preparing to slash billions in public spending, with the arts in line to bear a fair share of the burden—a combination of factors many fear could spell an end to the country's much-revered "mixed model," along with London's newfound cultural status.
The casualties are already mounting. Shortly after taking power, David Cameron's government withdrew an earlier pledge of more than $70 million to the British Film Institute—positioned near the Tate Modern along London's burgeoning cultural waterfront—and disbanded the Film Council, a government-funded body that promoted the U.K.'s film industry. Though most other arts organizations have taken only marginal hits so far, an anxiety has descended over the city's stages and galleries. "We know the war is about to happen, but the bombing hasn't started," says Nick Starr, executive director of the Royal National Theatre.
This month the government will spell out just how painful the coming years will be. It's warned everyone to brace for cutbacks of 25 percent or more. To Britain's cultural classes, a downsizing of that magnitude sounds like a death knell. The director of the Tate Modern warns the museum will no longer be able to afford the kind of blockbuster exhibitions London has become accustomed to, and prophecies of boarded-up theaters abound.
The last time the outlook was this dire, the U.K. took a more Keynesian approach—literally. Following the Second World War, John Maynard Keynes, the father of the notion that during periods of sluggish growth the government should step in to stimulate the economy, founded the Arts Council, the body that allocates public funding. Today, the agency's director, Alan Davey, says such funding allows arts organizations to take risks on experimental works that would otherwise have difficulty finding commercial backers, but that can go on to earn mainstream success. He says the National Theatre's adaptation of the children's novel War Horse is a good example. Using large-scale equine puppets, the publicly subsidized theater developed the show over three years—which Starr estimates would have cost a for-profit company about $6 million—taking a big gamble. However, thanks to the initial public support, the show has proved enormously popular, with annual box-office income at roughly $20 million, and performances continuing to sell out.
But as the British government abandons Keynes, it's urging museums and theaters to make up the shortfall by embracing the American model even more fully, a move many of them find unpalatable. While they admire the American commitment to philanthropy—at more than $12 billion last year, total contributions to the arts are far higher than in the U.K.—they abhor the U.S.'s lack of public financing. Next to government spending in Britain, the National Endowment for the Arts' $167.5 million annual budget looks paltry. And in any case, private donors aren't likely to fill the gap any time soon. Many Brits still consider it the government's responsibility to bankroll museums, and much of the recent increase in private investment was brought about by a wave of cash that flooded London's financial sector during the housing boom. While it lasted, British cultural institutions aggressively headhunted Americans, poaching experienced fundraisers as well as donors in New York and Los Angeles. In fact, one third of the more than $200 million spent building the Tate in the late 1990s was raised in the U.S. Today, that share is down to 4 percent as the museum struggles to find money for its planned addition.
Yet Britain has laid the groundwork for raising more revenue through philanthropy, and that should put British museums and theaters in a much better position than their European counterparts, many of which are just waking up to the idea as their supporting ministries are pared to the bone. Countries in Eastern Europe are being hardest hit, with reductions in arts spending as high as a third in some places. In France, museums and theaters report a palpable sense of fear about what awaits them. Cuts in Spain could reach 20 percent this year, and Ireland is merging national museums in order to save money—a sinking of all boats that just might allow London to retain its title, albeit in diminished form. Britain's golden age of art is dead. Long live Britain's golden age of art.