Funeral Director Accused of Assisting Boyfriend End Life Allegedly Turned Valve on Nitrogen Tank
A woman accused of assisting her boyfriend in ending his own life with nitrogen gas was charged with abetting suicide after she allegedly turned the valve on the nitrogen tank.
Alverna Cher, 39, a high-profile funeral home director in Shanghai, was charged in court on Tuesday. Cher was initially charged with culpable homicide but had her charges dropped down on Tuesday to obstructing justice and abetting suicide. If convicted, Cher could face up to 10 years behind bars and a fine.
In May last year, Cher's boyfriend, 32-year-old music composer Wee Jun Xiang, was found dead inside a car in a multi-story parking lot. Medics at the scene said Wee died from unnatural causes. Although at first, Wee's family and media believed he died from a possible heart attack, a local tabloid reported.
After months of investigation, Cher was arrested by local police in early December and was formally charged in court for her involvement with Wee's death. At the time, Cher was facing life imprisonment for the charge of culpable homicide not amounting to murder.
But this week in court, more information was shed on Cher's involvement with Wee's death. Today reported that new charge sheets show that Cher allegedly turned the valve on the nitrogen gas tank used to kill Wee about "four to five times." The report also said that Cher positioned the gas tank so that the gas would pour into a bag.
Cher also reportedly asked a man to dispose of the gas tank and the bag used to hold the gas which allegedly killed Wee. She was also charged for allegedly telling police that Wee was experiencing chest pain for about two weeks leading up to his death but admitted that this was a lie, Today reported.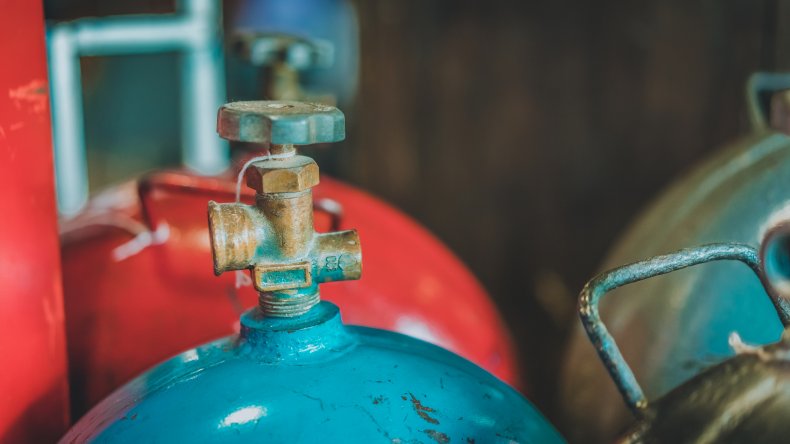 She also allegedly told police she believed Wee died from a heart attack. Cher successfully paid her $100,000 bail and is due in court again in November for a pretrial conference.
As of January 2020, suicide is not considered a crime in Singapore. However, a person found guilty of assisting someone with suicide, also called abetting suicide, can face up to ten years in prison.
If found guilty of abetting suicide when the person was a minor or incapable of understanding their actions, an abetter could face the death penalty or life in prison, or 20 years in prison if the person succeeds the attempt.