Newsweek's "Heroes of the Pandemic" series features everyday heroes showing service, sacrifice or kindness in the time of COVID-19.
I consider funeral directors to be the end healthcare facilitators of people, the 'last responders' they call us sometimes. My wife and I, and my son, started Kemp Funeral Home & Cremation Services in Southfield, Michigan in August 2017. We've been in business for close to three years now, and prior to that I managed a business across the street.
I've managed crises before, like during 9/11, but if you look at a map of Michigan showing COVID-19 cases, you'll see that my county, Oakland County, is blood red. Managing the sheer volume of people calling with loved ones who have passed away from COVID-19 has probably been the most challenging thing that I've ever done in my 36-year career as a funeral director.
We are now up to 58 deaths—ones we're calling active COVID-19 cases—and counting. And I'm not including the 12 other deaths we're also handling that are from natural causes—which is a typical volume for the same period.
You almost have to treat it like a mass casualty, and that's basically what we're doing. I have one person who takes the calls, one person who triages to the funeral directors and one who calls customers and says, "we can't take anymore, it will be 24 hours before we get back to you".
I also have my staff in the back, who are monitoring how many tables they have and how many people they can take in per day, and whether we should leave people in hospitals.
I have had to bring in a 31-foot long refrigerated truck for extra space, to store bodies for cremation, so I can get the time to get permits done. I have had eleven or twelve deceased in there at points. These are people who are not going to have services—where I have the remains but I don't have the proper permits yet to take them to the crematory.
The deaths are coming fast and furious. One particular hospital is so overwhelmed that they're putting people in sleep labs. Sometimes security can't locate the remains, and can take some time to get back to you with the whereabouts of the deceased.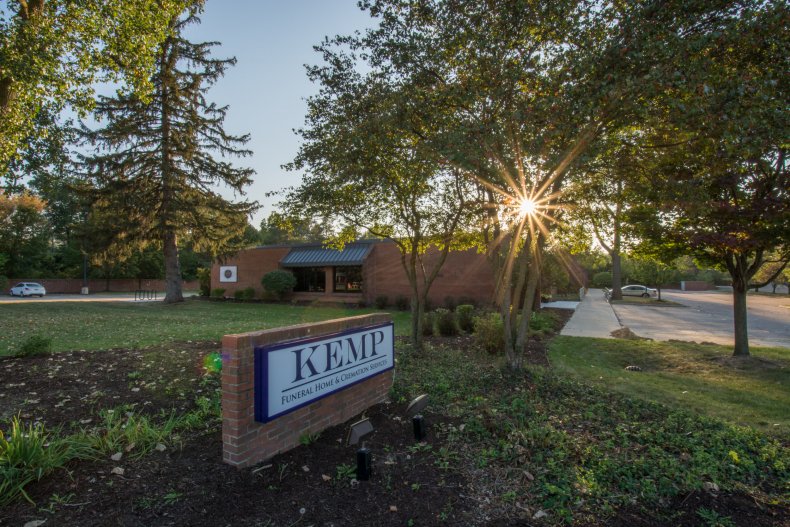 And the hospital staff have never dealt with this volume before—so the doctors and physicians and nurses are all backed up. The people who I talk to every day in bereavement are stressed because there are so many deaths.
Everybody at this time—from the hospital, to vital records, to my funeral home staff and the families—are all stressed and confused.
I'm usually pretty good at handling stress and overload, but this has been a little overwhelming for me. My wife, my son and I are all stretched thin. It's finally starting to hit me as a professional and as a human, because these deaths are people that I know, and referrals from people that I know.
We're finding that some services that were planned in churches have been cancelled because the church said that they don't want to do it anymore. We have situations where the pastor won't come and do the service because he or she is afraid to do it, even though we take precautions.
On top of that, we need to get paperwork processed much more quickly than before, and you've got departments of vital statistics that have got no employees in them. In Oakland County there are limited staff working in vital records certifying death certificates, which allow us to get permits to do cremations.
I find if you tell the truth, if you tell families, "I will get to you as soon as I can, and I promise I will follow up with you," that eases their issues. I am also a biologist, which has helped me explain some of the pathology that occurs in this particular virus and why it happens.
But it's frightening because every one of my COVID-19 cases are African American, except one—it's hitting my community, the African American community, disproportionately it seems.
I talked with a family where they'd lost the husband. He was 72-years-old, vivacious and never sick a day in his life. He went to work and somebody was coughing. The next day, he told his wife, "I'm not feeling too good, I'm coughing". His wife told me that he only had a 99 degree temperature, but because he was feeling bad, she took him to the hospital.
She drove through to these triage tents, but by that time he had almost collapsed. And here's what she told me that really hit me. She asked the hospital staff where she could park her car, and they said, "well ma'am, you can't park your car, we have to call you". Two days later her husband was dead.
She said they called her and told her she could come and see him through the window. That's somebody she's been married to for many years. Their kids didn't even get to see him. These stories are real, that's a real person.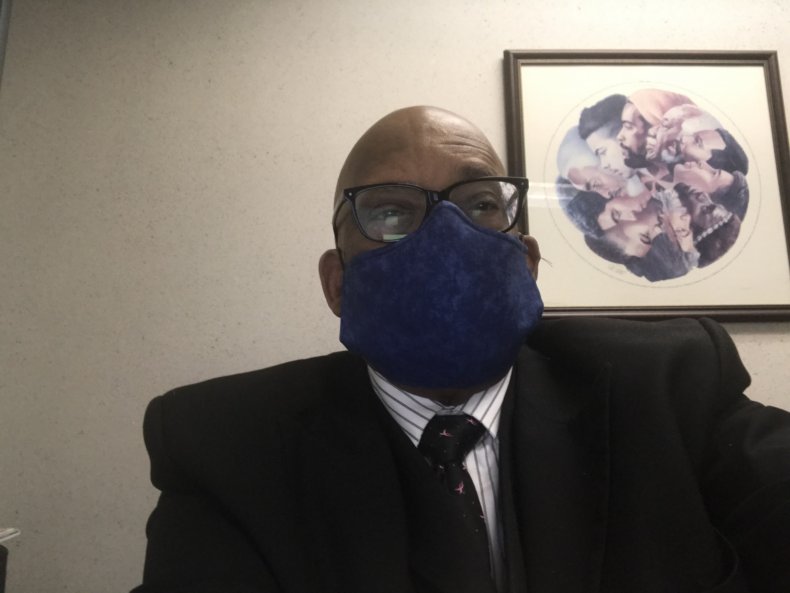 Why do I think the African American community is being disproportionately hit? It goes back to the same thing that I see every day. I see obesity, diabetes, hypertension and chronic obstructive pulmonary disease (COPD), time in and time out. I think that's a measure of healthcare—that people are afraid to visit healthcare, or they don't have the money or access to healthcare. When you don't have access, or you have a big bill after you go to the doctor, people are tempted not to go. And that makes things even worse.
A lot of it has to do with access, And I know, because I'm from Detroit—I see the lack of access people have to fresh fruit and vegetables, yet they can get fattening food right down the street, and it's inexpensive.
When you're a community person like I am, you see it every day. This is not a Democratic thing, it's not a Republican thing, it's absolutely an American issue. People really have to wake up in terms of doing something about our healthcare and the access to it. Because the people I'm seeing dying of COVID-19 have conditions like COPD, asthma, Type 1 and Type 2 diabetes, or hypertension. We've really got to sit down as America, together, and discuss our inequities.
But we recovered after 9/11, and I do think we'll recover after this. What I want us to do, spiritually, is to get along with one another, all over the world. Because this virus is not a Chinese virus, a British virus, an Italian virus, or a Scottish virus. It's attacked us all, the whole world.
We'll be dealing with COVID-19 here for at least for the next few weeks, because I don't see the death rate dropping off. I think that drop may come down the line, but I will keep handling the deaths until I can't anymore.
Recently, I was walking outside the funeral home because I was so overwhelmed. I went outside and took a deep breath in, and a member of my church pulled up, set some bleach in front of me and said "I heard you needed this".
And that's the strength of the community. That is what uplifts me every day—knowing the humanity of people, us helping one another out.
You've got to have a spiritual base in all of this. That is what keeps me going and what keeps me moving. It's a calling in me. I don't care how tired I get, I will always be fulfilled by helping people when they need it the most.
We bury the dead but we serve the living. We've got to say goodbye to our loved ones in some type of way, and that's what keeps me, and most of my colleagues, moving along everyday. Because that's what we do every day in our business as funeral directors.
People don't pay much attention to us, but we exist for a reason, and I will continue to do this until the day I die.
Stephen R. Kemp is the President & CEO of Kemp Funeral Home & Cremation Services in Southfield, Michigan. He is a member of the National Funeral Directors Association and has been working as a funeral director for more than 36 years.
The views expressed in this article are the author's own.
As told to Jenny Haward.
Know a hero you want to nominate to be featured in our series? Drop us a line at heroes@newsweek.com.