Funeral Held for Police Officer Killed in Colorado Planned Parenthood Shooting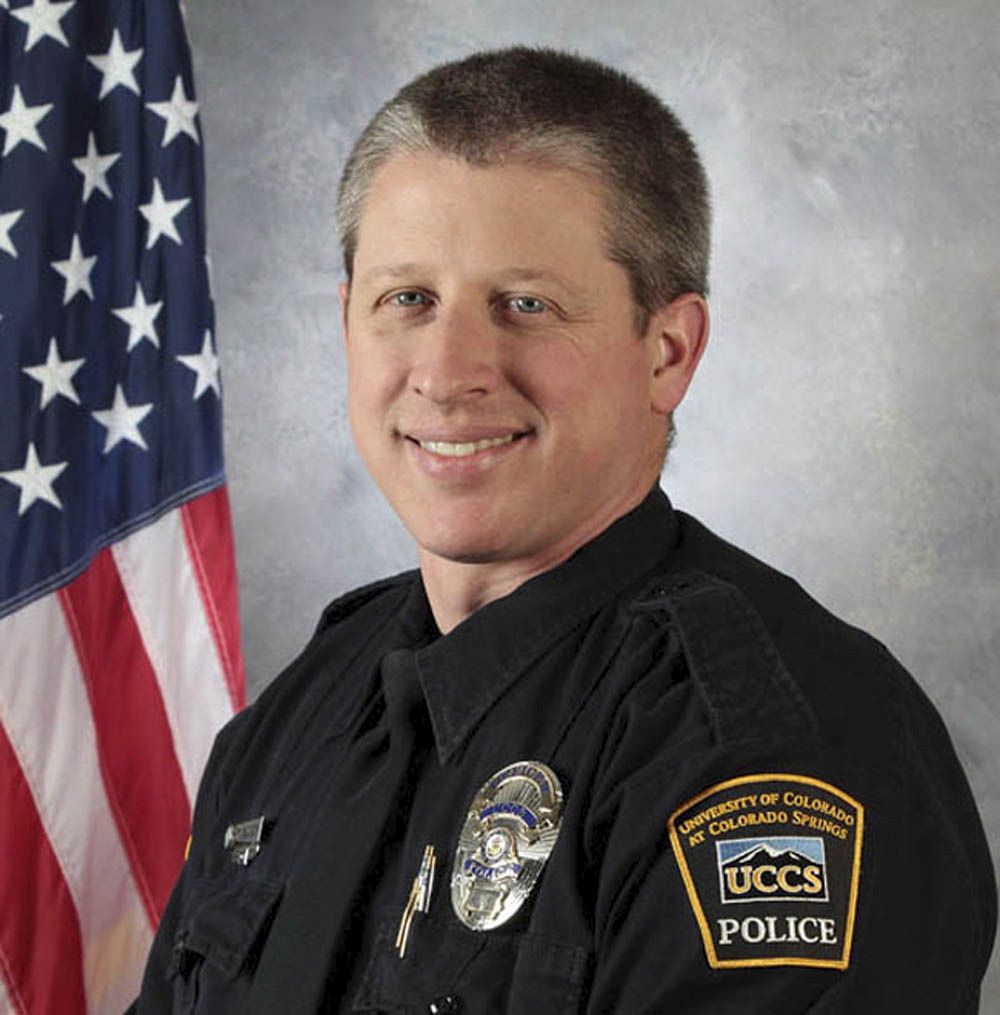 A funeral service was held for Office Garrett Swasey on Friday afternoon in Colorado Springs. A member of the University of Colorado at Colorado Springs police department, Swasey was killed a week ago in a shooting at a Planned Parenthood clinic.
"Garrett was prepared to do good things because he put his faith in the lord," his wife, Rachel, said during the funeral. "The love of my life gave his life without regret to be sure others would live. My husband lived out his belief in a god who rescues, it was a choice he made each day in his policing career."
Swasey, originally from Massachusetts, was a police officer for six years after having had a successful career as a professional ice skater. He leaves behind two children, 6-year-old Faith and 10-year-old Elijah.
Robert Lewis Dear, 57, was accused of killing Swasey and two others, Ke'Arre Marcell and Jennifer Markovsky, after opening fire at the health care clinic on Black Friday. Nine people were injured and others were prevened from leaving the clinic. After a five-hour standoff, Dear surrendered to authorities.
News reports indicate he spoke about "baby parts" during police questioning, possibly referring to propaganda videos released by a right-wing group earlier this year that claimed Planned Parenthood was involved in selling fetal tissue.