A funeral home in Orlando, Florida, billed a woman more than $63,000 to temporarily store her husband's cremated remains.
Marion Campbell told WFTV she was footed the bill last month by DeGusipe Funeral Home, which charged her $95 per day to store her husband's remains in an urn the size of a shoebox at the funeral home.
According to Ortavia Simon, Campbell's attorney, he was shocked when he heard about the additional costs, especially since the funeral home never disclosed the daily fee to his client.
"I was floored. This is unconscionable. It does not make any sense," Simon told WFTV. "We've been in litigation since 2019. It was calculated."
Campbell has been in a two-year legal fight over the cremated remains of her husband, Loyce, who died two years ago.
She said the funeral home created her husband's remains days before his funeral, even though she signed a revised contract on the day of his death that stated she wanted a traditional viewing and funeral for her husband's body.
She is suing DeGusipe Funeral Home for emotional distress and interference with a dead body. The lawsuit also states that state regulation requires a signed authorization listing on the date of cremation, but Simon said his client never authorized the cremation before it happened.
"The treatment she has had to undergo is something that is unimaginable," the attorney said.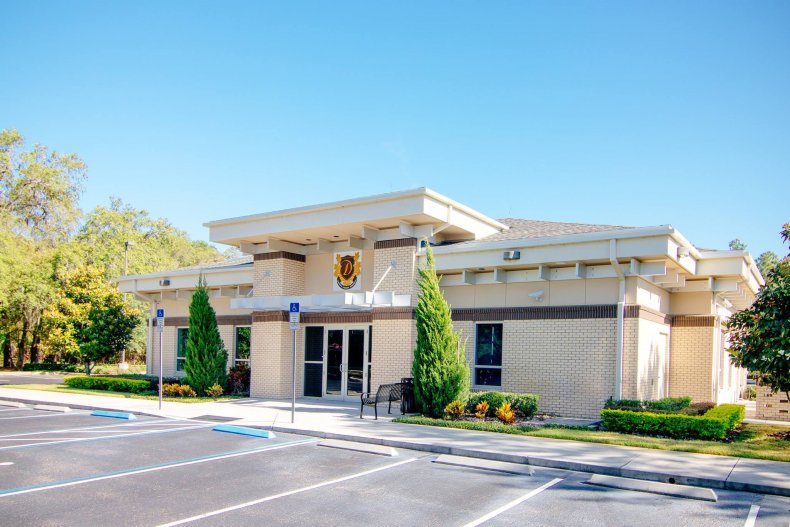 Since the case was reported, state regulators have found that DeGusipe Funeral Home violated Florida statues that require those signed cremation documents.
Florida's Department of Financial Services said the funeral home failed to list services purchased. Signed funeral contracts must disclose all prices and dates for services ahead of time. The agency is investigating the complaint and is considering moving to a possible hearing, according to WFTV.
The funeral home said it was instructed by Campbell to cremate her husband's remains because she could not afford the traditional funeral, according to court documents obtained by WFTV.
An attorney for the funeral home told WFTV that Campbell's case was made based on fraudulent evidence and that she has refused to retrieve her husband's ashes from the home, forcing DeGusipe Funeral Home to shelter his remains.
The funeral home is also disputing the violations found by state regulators.
Newsweek reached out to the DeGusipe Funeral Home and Campbell for comment but did not hear back before publication.