Funeral Homes Selling Body Parts From Dead People Could Be Banned in Colorado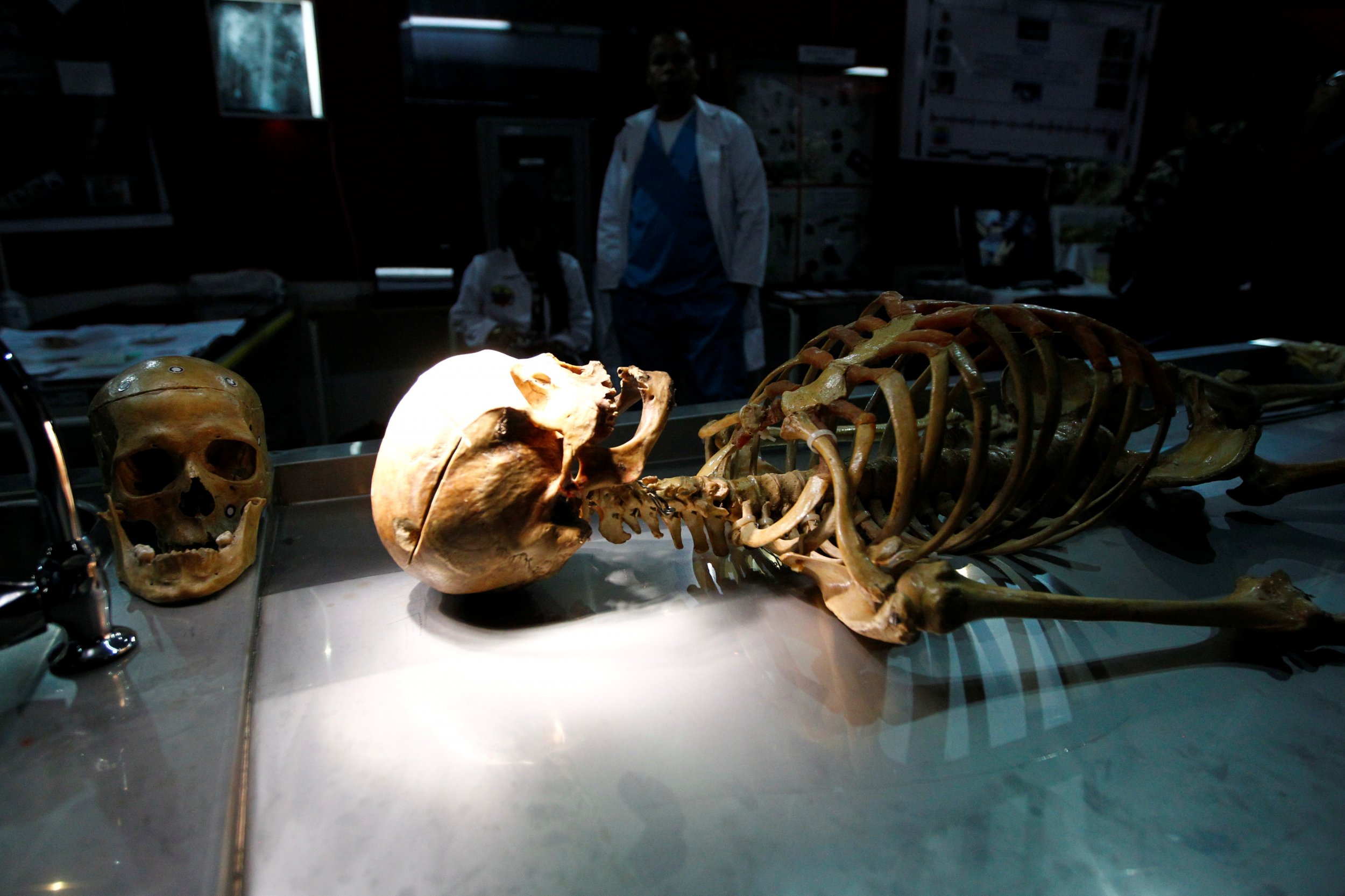 A funeral home in Colorado has been investigated for cutting off body parts from its clients and selling them. However, it isn't clear whether what they were allegedly doing is illegal in any way.
In response to a Reuters report on "body brokers"and an FBI raid on a Colorado funeral home/body selling business, lawmakers have proposed a bill that would impose regulations on the trade of non-transplant human remains. Human remains for transplant are already strictly regulated.
The bill, SB18-234, would require businesses selling non-transplant human body parts to register with the state and maintain records of their inventory, the Denver Post reports. It would also mean that anyone with more than a 10 percent stake in a funeral home or crematory would be barred from operating a body broker business.
More generally, if passed as is, the bill would prohibit "an entity from profiting from the transfer, sale, storage, or leasing of human remains."
Currently, there are no federal laws regulating the ownership and trading of human remains, unless they are for transplant or from a Native American. A few states have restrictions, however. The trade in human remains, regardless of whether they are from retired medical specimens or from modern donors, and regardless of whether the buyer is related to a science field or an oddity collector, is unregulated by any branch of the federal government. Anyone can buy them.
This makes it easy for funeral directors such as Megan Hess, who operates Sunset Mesa Funeral Services and Donor Services—separate businesses under the same roof—in Colorado. People "donate" their bodies to the company, which dismembers it and sells the body parts. She also charges "donors" $195-$495, depending whether the family wants the leftovers cremated, according to Reuters' extensive investigation.
Colorado also has no educational requirements for anyone to operate a funeral home, although Hess claimed she had a PhD in Mortuary Science before Reuters pointed out that no such degree exists in the US. In statements to the Montrose Press, Hess argued that the Reuters investigation has greatly damaged her business, and that donation services provides an important service to the scientific community.
"Without donation, there is no research, and without research, there is no cure," Hess told Montrose Press.