Funimation, one of the most popular anime-streaming services in the world, announced that it's starting a three-tiered premium subscription service starting April 10.
In a post on the Funimation site, the upcoming three-tiered subscription program will replace its current one offering ad-free, HD access to the entire library of anime including My Hero Academia, Attack on Titan, Dragon Ball Super and much more.
This new subscription program will only be available for those in the U.S. and Canada, and those already paying for the premium service (if you've signed-up before April 9) will be grandfathered in to the Premium Plus package. This will save these subscribers $2 a month.
Here's the three tiers coming to the Funimation streaming service and what they offer.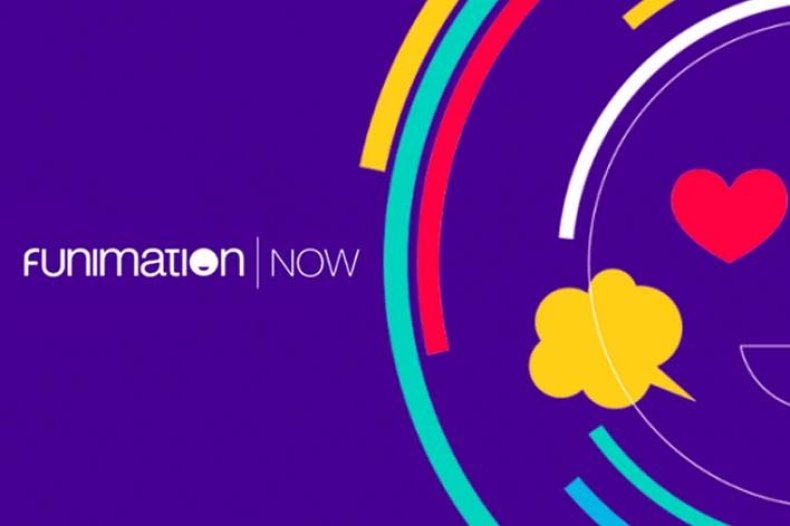 FUNIMATION PREMIUM TIER
For $5.99 a month - or $59.99 a year - anime fans who are looking to save some money can sign up for the Premium tier. This tier will offer two simultaneous streams, so account sharing is limited.
FUNIMATION PREMIUM PLUS TIER
The Premium Plus tier is offered for $7.99 a month - or $79.99 a year - and includes all the perks for current premium members. This includes up to five shared accounts at once and the ability to download anime series on iOS and Android devices.
Fans who sign up for the Premium Plus membership will also gain access to special member-only events, and benefits at Funimation Shop like periodic special offers, early access to select online sales, and free shipping on orders over $20.
Again, current Premium members will be grandfathered in to this tier when April 10 rolls around.
FUNIMATION PREMIUM PLUS ULTRA TIER
The final tier includes everything you get with Premium Plus, as well as an annual gift on your membership anniversary, two free pay-per-view rentals each year (more information on that coming soon) and free shipping on all orders from Funimation Shop regardless of price.
Premium Plus Ultra is only available annually and will run for $99.99 a year.
Here's a chart from the Funimation site that breaks down each tier for easy-viewing.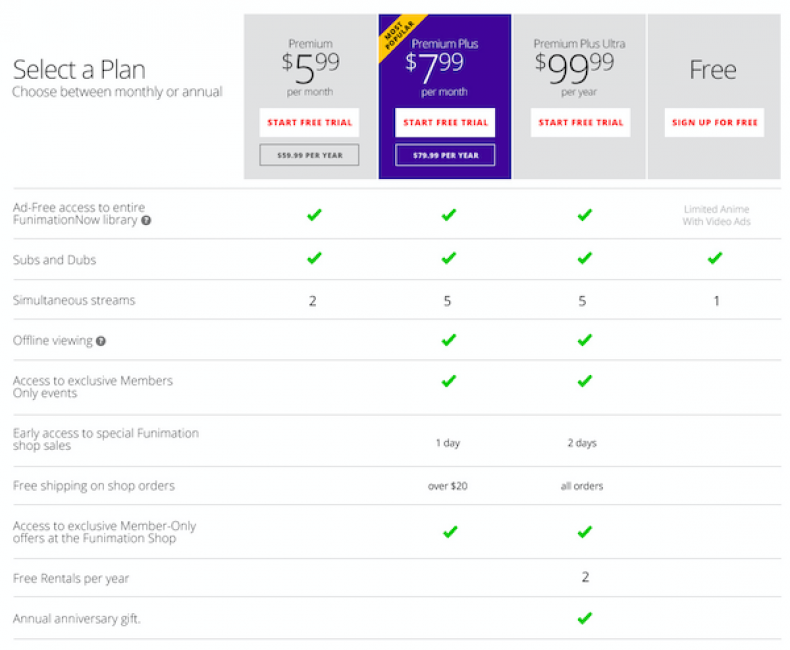 The new Funimation subscription tiers will take place starting April 10.
What do you think of the new tiered membership? Which tier are you thinking of joining? Let us know in the comments section below.