Funko CEO Talks Plans for New York, Los Angeles Stores
The words "Funko" and "Comic Con" have become synonymous the past several years. Everyone walking into New York Comic Con (NYCC) 2018 at the Javits Center was greeted by the Funko logo on a giant banner featuring Biggie Smalls. A massive version of Gladiator Hulk from Thor: Ragnarok greeted fans as they gathered in line. Those were the lucky ones, who scored a winning lottery ticket to purchase any of the Comic Con–exclusive Pops. (Yes, there's a lottery just for the chance to wait in line to buy toys.)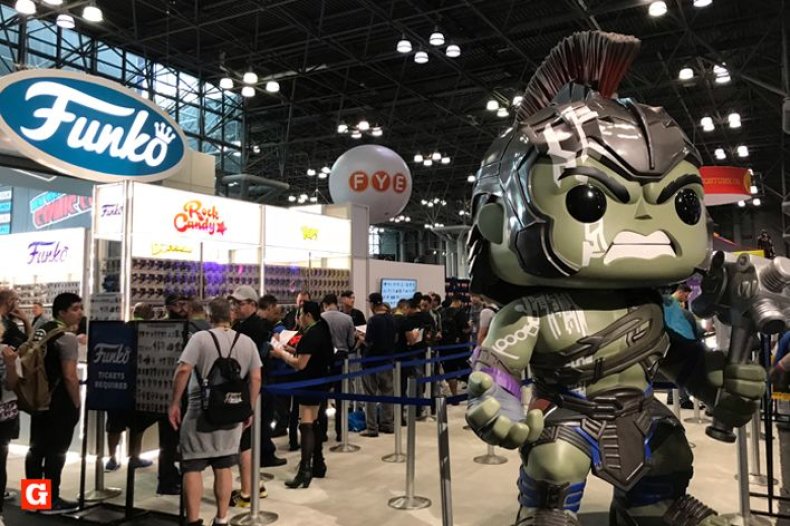 This was the sixth year Funko stormed NYCC, but it was the first time Funko CEO Brian Mariotti attended the show. He'll have more reasons to come to New York in the future, as the company plans to open a retail store comparable to that at Funko HQ in Everett, Washington, in the Big Apple. "There's two locations we're diving into now. One is L.A., and the other is New York City. We are doing our homework and our due diligence on it, because we absolutely need to have a store in New York," said Mariotti.
In addition to the popular Pop figure, Funko produces a number of figurine lines, including VNYL, Dorbs and Rock Candy. The company recently moved into food production with PEZ figurines, and one of this year's NYCC exclusives was a Knives Chao box of cereal from the Scott Pilgrim comics. "The Pop PEZ deal made a ton of sense, and we have a ton of other things up our sleeves that should come out in the next year," said Mariotti. "I have a sweet tooth, so I'm going to continue to look at fun and unique interesting ways for us to make consumables."
Funko's enduring popularity hinges on memorable fan experiences Mariotti and his team create at cons and other events. Another is planned for its hometown convention, Emerald City Comic Con, on March 14-17. "For us, it's about three things. We have to make cool products, we have to have experiences for the fans, and we have to have a social media community that's global," Mariotti explained.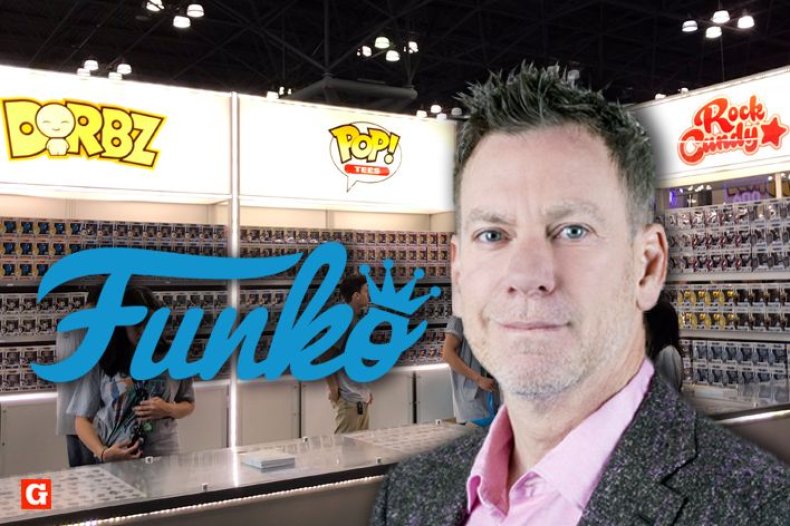 Funko has made cultivating relationships with fans a priority since day one, and has acquired licenses for just about every property imaginable. What is even left at this point?
"I think the number one license that has been on our list since day one is Nintendo," Mariotti said. "We love Nintendo. We've met Nintendo. I know we think one of these days, hopefully, our fans and us will wear them down and let us do Nintendo products."
Funko has already had one major success with Nintendo: the exclusive Pikachu Funko Pop. Mariotti hopes to see the collaboration continue in the future, though there are no official plans at present. "Pokémon is a big win for us… we're excited to have a foothold with that. Hopefully that will lead to things with Nintendo," he said.
It's hard to imagine anyone rejecting a partnership with Funko, but it happens. "You just got to be positive. You have to continue to put your vision out there and hopefully show what two great companies can do together," said Mariotti. "We're very passionate about what we do here, and we are fans of what we do here, so to continue to tactfully remind them that we are interested in being a part of their world is the best way to go."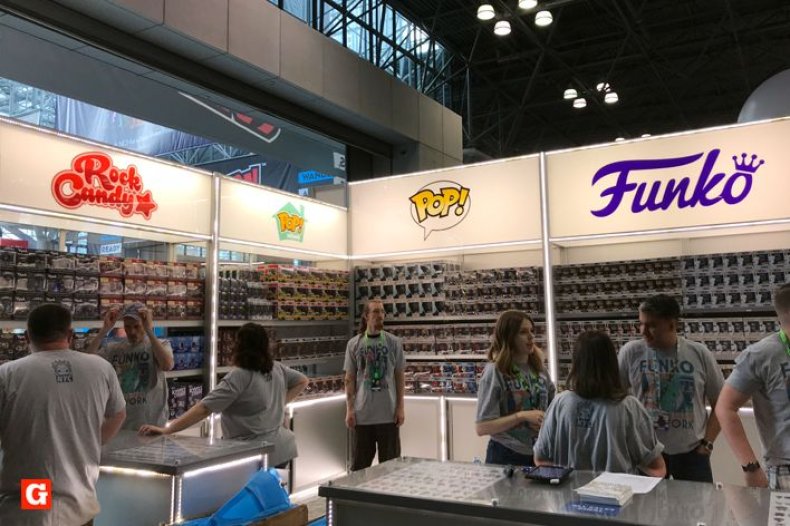 A large part of Funko culture comes from its employees. For Mariotti, finding the latest trends requires a diverse team of people and interests.
"We are a company of geeks, so when they have an idea or a concept they want to run by, there's open ears. We're listening to what they have to say, because one person can't do all this," said Mariotti. "We've always had our antenna up when it comes to pop culture."
Did you get a ticket to the Funko booth this year at NYCC? What were some of the exclusive Pops you were hunting for? Let us know in the comments below, and be sure to share any of your Funko finds with us.