'Funny Girl' Tickets: How to Watch Jane Lynch in the Hit Broadway Show
Funny Girl is being brought back to Broadway by American Idiot's Michael-Mayer in spring 2022 after almost 60 years of being absent from the NYC stage. Emmy-winning actress Jayne Lynch was recently cast in the role of Mrs. Rosie Brice in the upcoming Broadway revival, joining Tony and Olivier Award nominee Ramin Karimloo, Impeachment's Beanie Feldstein and A Soldier's Play star Jared Grimes.
Funny Girl is a musical about the rise of real-life comedian and actress Fanny Brice to stardom as well as her relationship with professional gambler Nick Arnstein. Barbra Streisand originated the role on stage, before winning an Oscar for Best Actress for her performance in the 1968 film adaption.
The original production of Funny Girl also received eight Tony Award nominations, including best musical, so musical buffs are certainly in for a treat. Here are all the ways you can buy tickets and every other detail you need to know.
How to Get Tickets for Broadway's Funny Girl
The Broadway return of Funny Girl will be staged at the August Wilson Theatre in New York City.
At the moment, pre-sale tickets are available for those who have signed up for the Funny Girl email list at www.FunnyGirlOnBroadway.com. Presale will end on October 7.
If you have signed up to the exclusive list, you can also enter to win a pair of tickets to the show's opening night in spring 2022.
The tickets for Funny Girl will officially go on sale on Friday, Oct. 8 at 10 a.m. ET. You will be able to purchase your tickets via Funny Girl's official website.
At the moment, official ticket prices have not been revealed but judging by prices of other shows at the theatre, such as Mean Girls The Musical, ticket prices can range from $69 to $161.
Previews for Funny Girl will begin on Saturday, March 26, 2022, with the premiere set to take place on Sunday, April 24, 2022.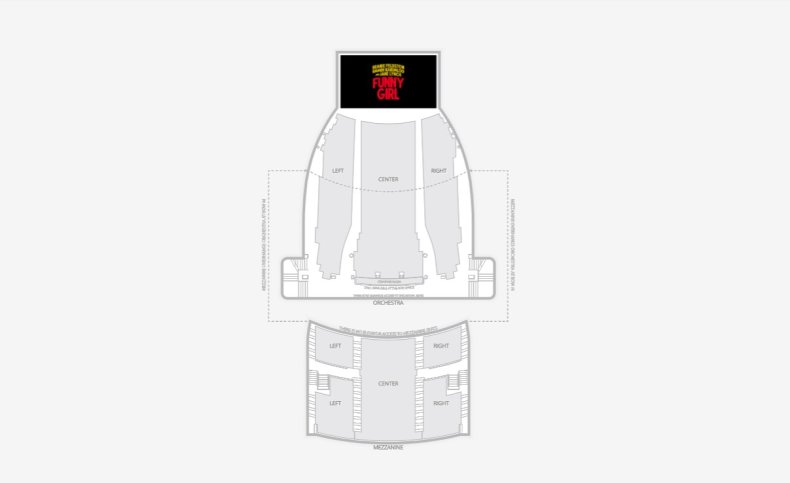 Who Stars in Broadway's Funny Girl?
At the moment, only some of the cast of Funny Girl have been confirmed.
Impeachment: American Crime Story and Broadway star Beanie Feldstein will take on the role of Fanny Brice.
Les Misérables star Ramin Karimloo will star as professional gambler Nick Arnstein.
A Soldier's Play actor Jared Grimes will play Eddie Ryan, a dancer and Fanny's closest friend.
Glee and the Marvelous Mrs. Maisel actor Jane Lynch will take on the role of Mrs Rosie Brice, Fanny's mother.
Speaking about being the latest member to join the cast, Lynch told Deadline: "My mother and I knew every breath of that record and would sing it together at the top of our lungs. I am thrilled beyond words to be playing Fanny's mother on Broadway. And somewhere in Heaven my Mom is asking, 'Who taught her everything she knows?'
She added: "I think one of the best Broadway musicals that went to the movies is Funny Girl... I watched it as soon as I heard they were interested in me doing it—I watched it again for the first time in maybe 25 or 30 years, and it just stands up."
Funny Girl tickets go on general sale on Friday, Oct. 8 at 10 a.m. ET.