Italian PM Urges EU leaders to Back Migrant Quota Plan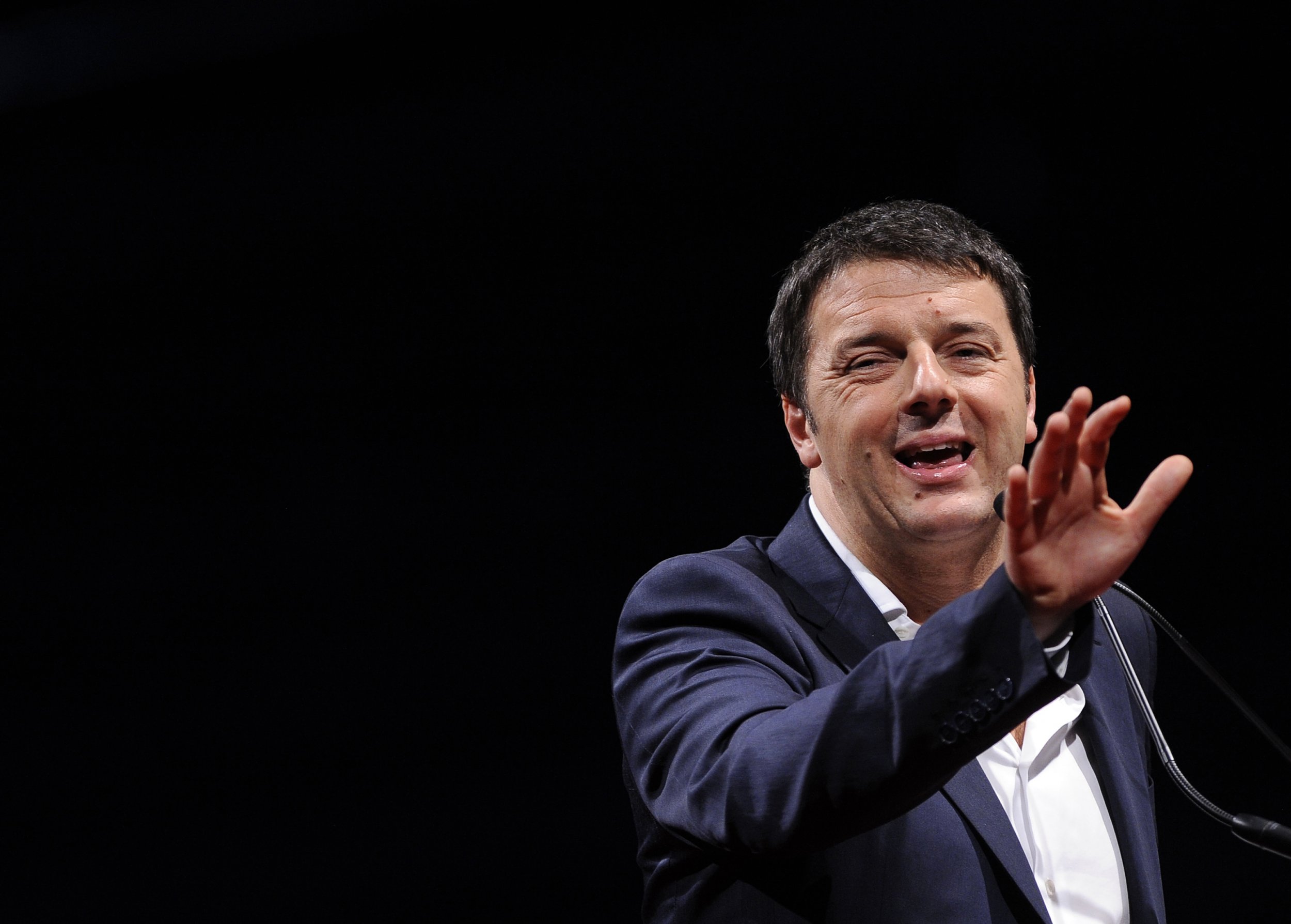 Italian prime minister Matteo Renzi has told European Union leaders to stop pretending that the migrant crisis is "out of sight, out of mind" and accept the European Commission's quota system to resettle migrants beyond Italy and Greece.
The European Commission proposed a plan last week to systematically redistribute asylum seekers who arrive in Europe to EU member states based on the size of their respective economies, in a bid to ease pressure on countries which cannot afford to accept many migrants. Conflicts in the Middle East and Northern Africa have dramatically increased the number of migrants arriving in Europe, however many countries such as Italy, Greece and Malta are struggling to cope with higher levels of asylum seekers.
France, Spain and Hungary have all turned against the European Commission's proposal, which excludes the UK and Denmark, to help redistribute migrants who arrive in Europe to states in proportion to their respective economies. Under those plans Germany will take the largest share, 18.4%, followed by France with 14%, Italy with 11.8% and Spain with 9%.
Despite initially backing the plan, French president Francois Hollande said earlier this week that there was "no question" of implementing the quota system. Quickly following Hollande, Spanish foreign minister José Manuel García-Margallo said on Spanish radio on Monday that Spain's high unemployment meant it will not be able to take in migrants.
Renzi reacted furiously yesterday, threatening to recover all bodies from the Libyan migrant boat which capsized in April, killing almost 800 people on board, claiming it would remind EU leaders what is at stake. "There are 500 to 600 bodies down there," Renzi told Italian state broadcaster Rai TV. "The world has to see what happened. I want those who are being cunning and pretending not to see, to stop."
"It is unacceptable that certain people should continue to say what the eye does not see, the heart does not grieve over," Renzi added. The Italian leader estimated that the operation would cost "between €15 to €20m" which he hoped would be paid by the EU.
Polish foreign affairs minister Grzegorz Schetyna told Euobserver he believed that the majority of EU states would oppose the plans, after he spoke with representatives of 10 countries. The Baltic states, Poland, the Czech Republic and Slovakia are among those who have been critical of the plans.
German development minister Gerd Müller, however, backed Renzi's call to support the plan today, telling German TV program Morgenmagazin that all EU members "must participate in this misery and make a contribution" as a question of solidarity. The plans would see Germany reducing the number of migrants it currently takes.
Migrant quotas are a contentious issue in Europe because, although many asylum seekers fleeing from north Africa arrive in so-called "frontline states" such as Italy, Greece and Malta they do not intend to stay there. Instead many are drawn to cross the Mediterranean in order to move to more economically prosperous countries, however the responsibility of dealing with them once they arrive is left up to the national government.
Further details of the quota plan are due to be discussed at an EU summit next month, however a unanimous decision on the strategy is unlikely to be taken until then.
Italian PM Urges EU leaders to Back Migrant Quota Plan | World