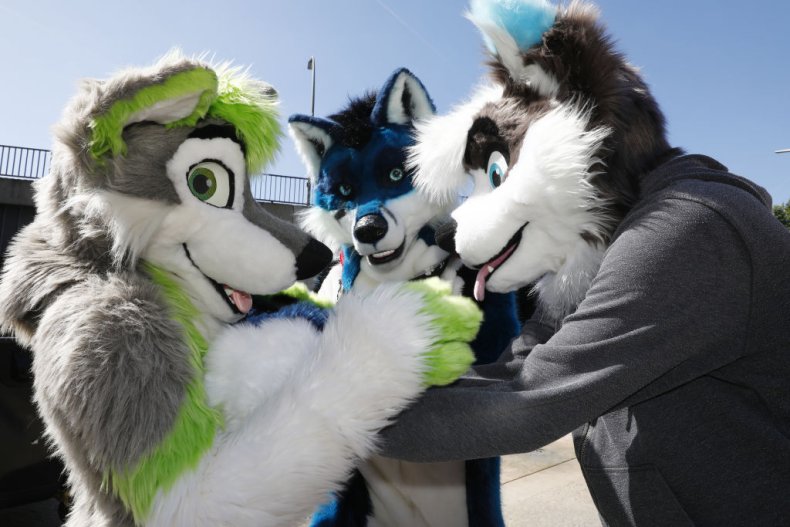 Sometimes Twitter can reveal itself to be a surprising tool for education, and the #FurSuitFriday trending is yet another example of Twitter as a teachable moment.
What is #FurSuitFriday? That's more of a loaded question than you might think. The easy answer is it's the hashtag used by cosplayers and members of the furry fandom to display their favorite fur suits. But it's so much more than just a display of costumes, it's a community rich with activity, unique and even has an emphasis on social conciseness.
People who participate in #FurSuitFriday aren't just wearing mascot costumes, but rather outfits that reflect their personal identity in the community, often through custom-made suits that yes, sometimes are used for sexual pleasure. The characters people inhabit to fulfill their furry fantasies are usually original to them, unique and often unlike any other furry.
Twitter users, furry and otherwise, are loving this display of furry pride.
Some furries even turned #FurSuitFriday into a charity fundraiser.
A New York-based group started an Indiegogo campaign selling a #FurSuitFriday calendar, with proceeds benefitting Last Chance Corral, a rescue shelter for abused horses and foals in Ohio. The campaign raised over $60,000.
The term "fur suit" is believed to have been coined by Robert King, a costumer and furry organizer. He is often credited with creating the framework for how many furries practice and play today.
"If you honestly believe that furry fandom is about costuming, then you've missed the point," Rod Stansfield, also known by his pen name, Rod O'Riley, told CNN in 2018. "Saying furry fandom is about wearing fur suits is like saying Star Trek fandom is about wearing pointy ears."
"When they put on the fur suit and they become somebody else, it is very liberating," Joe Strike, a furry, told CNN. "You've sort of left behind that human person with all those inhibitions and problems. You become this kind of free spirit. You become somebody else who you're not the rest of the time."
"Demographically, it's mostly white," Dr. Courtney Plante told CNN. Plante runs a study on furries at MacEwan University.
Plante's study found that 75 percent of furries are under 25 and a third identify as heterosexual.
"They often like video games, computer games, board games, anime, science fiction, fantasy," Plante said.
A survey on furscience.com found that over 61 percent of furries indicated they had been bullied as a child.